Streaming
YouTube: what it is, uses, meaning and concept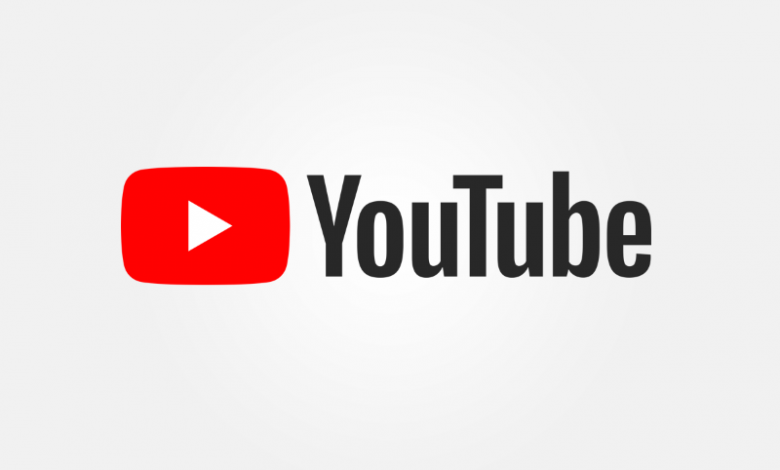 YouTube is a platform through which you can share all kinds of videos, from a variety of clips to music videos and TV shows. People who are dedicated to creating content for this website, are commonly known as Youtubers.
Youtube
Official Web site
https://www.youtube.com/
Category
Category
Developer
Google, Inc.
Creator
Creator
Launch
Launch
Platforms
Web, Android, iOS
See guides about this service
Formerly, the YouTube player worked with Adobe Flash, but since this tool began to be discarded as of 2016, its developers decided to switch to a player based on an HTML5 language .
What is it for?
YouTube is used to share videos, anyone who has a computer or a smartphone can simply record some type of content and upload it to this platform.
And it is precisely this simplicity in her way of working that has caused many companies to be drawn to her. Through the platform you can promote yourself or your brand, through advertising. These appear at the bottom of the interface or through a short pause in the video, of just 5 seconds. Through this website, many companies make themselves known.
Youtube is a platform for uploading, sharing and watching videos. But besides that, it is also a social network. Taking this into account, let's see what YouTube is for:
Upload any type of videos to your YouTube account. This platform belongs to Google, so it is normal for you to have access when you are logged into Gmail. The good thing is that within YouTube you can create all the channels you want.
It can be broadcast live, something ideal to promote events, give virtual classes to hundreds of people and much more.
You can enjoy the creative content of millions of people around the world who share their experiences, knowledge and all kinds of content that is legal to transmit on YouTube.
Youtube serves as a source of income for many famous youtubers.
It's a great way to advertise, both organic and paid, for millions of products.
It is a social network where you can interact with other users, including channel owners.
It is a source of knowledge where almost anything can be learned.
After Google, it is the most used search engine.
It allows you to have a free place to upload your own videos.
The characteristics of YouTube are unique among which stand out its gratuitousness, versatility and ease of use.
You can start a career as a youtuber and you can charge money for this activity, as long as you meet the necessary requirements.
The uses of YouTube can be extended if you pay a subscription for YouTube Premium, which was known in its beginnings as YouTube Red. Among the advantages of YouTube Premiun we can mention:
Being able to enjoy content without advertising.
Possibility of playing without internet connection
Enjoy exclusive original content.
Many other advantages of Youtube.
The importance of YouTube as a social network for the transmission of videos is unquestionable and nowadays audiovisual consumption is in full growth within this popular social network.
Characteristics
YouTube has features that have been modernized over the years.
Search engine : This has a logistics that allows the location of the videos by means of any type of tags, title or description that has been assigned to the video. This feature is used very well by Google since, as a result of the purchase, Google Videos began to add YouTube searches to its content.
It has an interface that allows you to change languages: This was incorporated in 2007 and was part of the great step that the platform took towards what was obviously its internationalization.
Its player has a simple and very light design : In it, the gray color predominates, because its developers seek to establish a more comfortable environment next to the internet. As the years have passed, the design of this player has changed and, for 2010, the option of having a drop-down menu was incorporated , which, among its options, has the choice of choosing the quality in the you want to watch the video.
It has icons to customize the video playback. With them you can change the size of the playback, as well as view the video in full screen mode, and if the video has subtitles, it enables the option to activate or deactivate them.
Advantage
You can upload videos with any kind of content, from song videos to educational slides.
It is a great window to introduce new artists or promote brands.
You can find a large number of movies or series and have a good time with friends.
It contributes to publicize tourism in different countries, as well as its culture.
Get to create large communities of followers thanks to subscriptions.
You can publish videos directly from the main page and simultaneously upload them to your social networks. You can also send them via email.
Today, it has become an indispensable resource for the media.
It supports most of the video formats like mpeg, mp4, and avi to name a few.
The site has a large storage capacity, so you can upload videos without having to worry.
The number of people using YouTube has been estimated at more than 450 million per day; so your videos will be seen by many people.
Its content can be seen from any device, be it a computer, smartphone or Tablet.
Disadvantages
By allowing the viewing of film content, the site has an impact on this market.
Some people can use it to spread harmful content.
The comments that are published do not have any type of censorship.
The facts of an event can be altered.
Getting good results from a monetary point of view takes a long period of time.
An idea can be quickly copied.
Alternatives
YouTube is by far the best page to watch videos online, but if you are one of those people who like variety, then we will show you some of the alternatives to watch videos on the internet.
Vimeo: It is one of the best known alternatives, in it you can enjoy an almost infinite amount of audiovisual content completely free, it is especially full of musical content so it is ideal for artists on the rise. One of the characteristics of the site is that it does not have advertising.
Dailymotion: On this platform you can upload videos up to 4 GB in size, its interface is very similar to YouTube, at the time of publishing this article the page has more than 100 million visits per month. It is a great option if what you are looking for is to earn money with your videos.
DTube: The interesting thing about this site is that it is based on Blockchain, in addition, you will be able to appreciate the videos that are trending, as well as the most viewed. It does not have advertising, something that is highly valued by those who just want to see the videos.
Vevo: This site specializes in music videos, most of the well-known artists have a channel on the site that helps promote their work. It is a good alternative to YouTube to appreciate this type of content.
Story
YouTube was founded in 2005 in San Bruno, California by Chad Hurley, Steve Chen, and Jawed Karim, who were previously employees of the PayPal company. Hurley and Chen have reported that the idea of ​​creating YouTube arose from the difficulty that existed at that time, of trying to share videos through the internet.
The first video to be uploaded to the YouTube platform was " Me at the Zoo", which translated into Spanish means "I at the zoo". As the site grew in popularity, its creators noticed that users were uploading video links to other pages such as MySpace, causing the traffic of people visiting the page to skyrocket.
The great growth that YouTube had, made the Google company take an interest in it and decide to buy it for more than 1.65 billion dollars. In 2008 it was estimated that approximately 40% of the videos that were viewed on the internet came from YouTube.