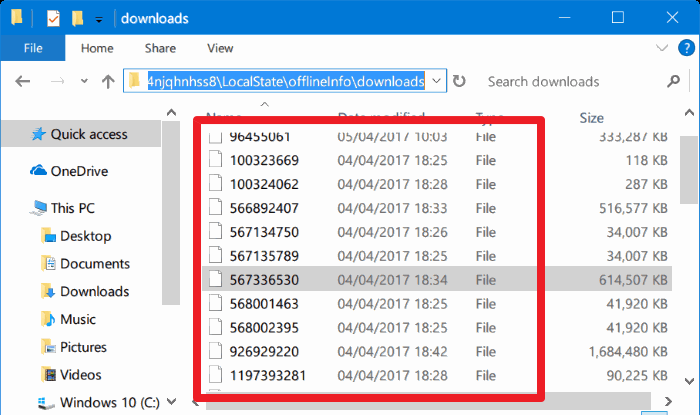 As a streaming and virtual entertainment platform, Netflix is ​​one of the most important and recognized in the world. One of the functions most loved by its users is to be able to save Netflix movies and series on their devices, since in this way it will be possible to watch and play them at any time and without having access to the internet. However, when wanting to move these files to other units, or in case you need to delete some to make storage space, many times we do not know where the Netflix downloads are saved.
For this reason, in this post we are going to explain the steps to follow in order to find the movies and series downloaded from Netflix for Windows 10 and mobile phones. This procedure is quite simple and will help you to have a more efficient control of your memory, since Netflix does not establish a fixed and easy-to-get route for the content that you download from its platform. Join us if you want to know more!
Locate Netflix downloads
It doesn't matter if you use the Netflix app for Android or the desktop version for Windows 10, when you download a movie from this platform to have it on your computer, it is stored in an "impractical" way on your device. For this reason, locating the content that you have downloaded from Netflix can be a tedious task. However, here we explain how to find these files from both platforms:
On Windows 10
In case you are a PC user with Windows 10, you should know that all the content that you download from Netflix is ​​not stored with the proper name of the corresponding series or movies, but that their names are a sequence of numbers that is only recognized by Netflix. For this reason, locating these files may not be as easy as we might think.
However, to locate these files and move them to an external storage unit or simply change their location within our PC, what must be done is:
Head to Windows 10 File Explorer.
Press the View button located on the top bar of the screen.
Select Folder Options and check Show hidden files, folders, and drives.
Once done, go to the following path to get the content downloaded from Netflix: C: Users [NAME] AppDataLocalPackages4DF9E0F8.Netflix_mcm4njqhnhss8LocalStateofflineInfodownloads
In [NAME] you must put the real name of your PC user.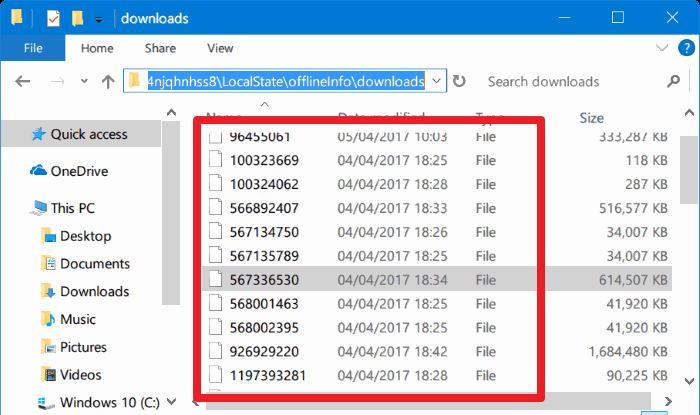 Once you get there, you will find a list of numbered files. These correspond to all your series and movies, so you can back them up or take them to another unit to save storage space. However, it is important that you do not change the name of these files, because if you do, the Netflix application (the only one that can play the format of these files) will not recognize them.
From Android
When you download Netflix content on your mobile phone, this content is automatically stored in the internal memory of your device, so we will not be taking advantage of our SD memory for this purpose.
For this reason, it can be smart to be able to find the files downloaded from this platform and take them to our external memory in order to save space and not affect the performance of our cell phone. To do it, this is what you should do:
From your phone's file manager, go to Options and activate the option to view hidden folders.
Next, go to Device Storage> Android> data> com.netflix.mediaclient> files> Download> .of.
In this folder you will find all the files corresponding to your Netfilix downloads.
To move these files to your Micro SD, simply click on them, select Cut and paste them in the path of your interest.
As with PC, remember not to change the names of the .of files, because if you do, Netflix will not recognize your downloaded series and movies.
We hope this post has been useful to you and now you can more efficiently handle all the content you download from Netflix, either from your PC or smartphone.