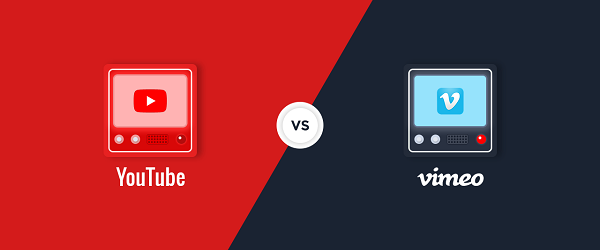 Vimeo is an online social network based on the publication of all kinds of multimedia content in the form of videos. Since its launch in 2004, this platform has served as a recipient of millions of users who decide to create an account and share videos through this medium. In this sense, Vimeo stands out for allowing the hosting of high quality videos with respect to bit rate and resolution.
In addition, it not only works as a streaming service, but also invites viewers to join the platform, since through their own profile, it is possible to comment on the videos hosted on the platform, upload their own content and exchange ideas. with other users. As a result of this system, Vimeo is currently used by more than 170 million users.
It is important to note that this network has gained popularity among many film and entertainment producers in general, which shows the quality and potential that this portal offers to content creators. One of the main characteristics of Vimeo lies in the absence of advertising content when playing a video on the platform, which allows a more enjoyable approach between users and content.
In addition, despite there are important differences between Vimeo and YouTube, the truth is that the former has become one of the most attractive alternatives when choosing a platform to consume audiovisual content of all kinds.
Characteristics
Vimeo stands out among other platforms focused on audiovisual content for several of its own characteristics, therefore, it is worth noting what they are:
Allows you to play and upload high quality videos (high bit rate and resolution).
Like YouTube, it encourages users to create their own account on the platform. However, this is not required to play content on Vimeo.
This social network works through an Internet connection and can be opened from the browser (in the case of a computer), or from its respective application for Android and iOS.
It has Premium subscription modalities such as Vimeo Plus and Vimeo PRO, which offer the possibility of uploading more content weekly, uploading content at maximum resolution, creating groups and consuming content without any type of advertising.


Advantage

Vimeo is a video sharing platform that has managed to earn a place among portals of this type. This has been possible based on its main advantages, which are detailed below:

It is one of the best alternatives when uploading videos in maximum resolution.
Supports uploading content in multiple video formats.
It has a clear and comfortable interface to use.
This platform is totally ad-free, so it is possible to enjoy the videos hosted on the platform without annoying interruptions.
It has thousands of content creators, so there is always something interesting to see.
It offers the possibility to create an account for free.
Vimeo has privacy policies that allow filtering the type of public that can access certain types of content.
By opting for some Premium plans, streaming is possible.

Disadvantages

Despite the countless advantages that this platform offers, it is fair to say that it also suffers from some disadvantages that should be known. That is why the main disadvantages of Vimeo are presented below .

Despite its growing popularity, Vimeo has not become as widespread as YouTube or other platforms of this type.
Many of Vimeo's features are only enabled after subscribing to one of its Premium plans.
The prices of paid subscriptions are excessively expensive.
Registered users with a free account have a weekly limit of content they can upload.
It is necessary to have a good Internet connection, since the videos hosted on the platform are usually in high quality.
Create an account
Although it is not essential to create an account on Vimeo to access the content hosted on its platform, the truth is that many of its functions are enabled after registering on the social network and logging in. Here is a step-by-step explanation of everything you need to create a Vimeo account :
To create an account on Vimeo, the first thing you should do is access its official platform from vimeo.com.
At the top left of the platform you will find the " Join " button, click on it.
Next , a typical registration form will be displayed in which you must enter your name, email and password. You can also choose to use a Google account to simplify the process.
After the above, Vimeo will show the different subscription plans it has to offer. Click on " No thanks " if you are only interested in a free account.
Once this is done, it will be necessary to verify the account. To do this, you must access your email, open the verification email that Vimeo has sent to your inbox and click on " Verify email address ".
Now a new window will open in which you will have to solve a catchap and click "Finish verification ".
After this, you will have your own Vimeo account waiting for you to start uploading content.
Log in
After creating an account on the platform, you just have to log in to Vimeo to start uploading or enjoying all the videos it has for you. To do this, perform the following steps:
To log in to Vimeo, all you have to do is have previously created an account on the platform and access vimeo.com.
While inside Vimeo, click on the " Login " button located in the upper left corner of the screen.
Next, a window will open in which you can choose the way you will log in, so you just have to choose the desired method and voila, you will have already logged into Vimeo.
How to upload a video
The process to upload a video on Vimeo is extremely simple. All you have to do is log in to the platform and carry out the steps that will be described below:
To upload a video to the Vimeo platform, you must have previously logged into our account.
After being in the main Vimeo panel, press the " New video " button, when doing so, the option to Upload and Create a video will appear. Here you will have to click on " Upload ".
Next, a tab will open that will ask you to find the video you want to upload from your computer. All you have to do is open its location, select it and press " Open ".
While the video is uploaded to the platform, you will be able to fill in the information fields regarding the video such as the title, description, etc.
Once the video upload is finished and you have filled in all the information fields, just click on " Save " and that's it, your video will be hosted on the Vimeo platform.
Download the app
You can access Vimeo from the browser, whether you are on your mobile, Tablet or PC using thefollowing link. Now, if you want to access the platform from your mobile, you can do so through the official application. If you have an Android device,this is the link, instead for iOS devices,this is the link you must follow. Following this, you will only have to download and install it to access normally.