Streaming
Twitch Prime or Prime Gaming: what it is, how it works, what are its advantages and how to get rewards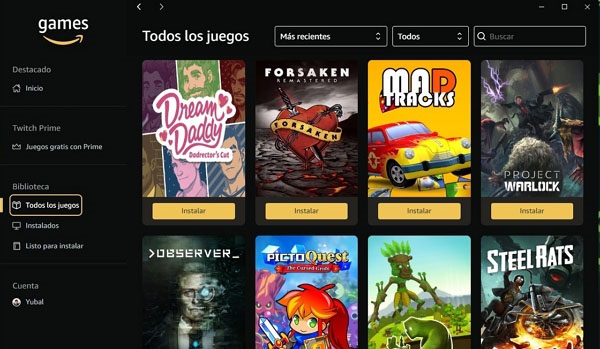 Twitch Prime or Prime Gaming, as it is currently known, is a payment service that was acquired by Amazon in 2014 and launched on the market in 2016. It was the result of the combination of the Streaming platform for gamers,Twitch, and the number one company in Internet sales. This provides access to premium features and benefits of Twitch, which will allow you to have a better experience within the platform.
Among these we can mention the gift of free games on a monthly basis, as well as packages or accessories for other video games stored within the web. It is worth mentioning that Twitch Prime is part of the list of Amazon Prime services. Therefore, if you are a Premium user of this platform, you will have unlimited access to its entire list of programs or functions, including Prime Gaming.
How does it work
As mentioned before, Prime Gaming is a paid service that is attached to the list of Amazon Prime features. However, it can be purchased individually, in case you prefer to use only that platform. For this you mustGo to the Twitch Prime website and complete the registration form, it should be clarified that, it is necessary that you have an Amazon account to be able to do so.
Subscription to the service has a monthly cost of € 5.99 and supports a 7-day free trial, so you can try it out and find out if it is what you are looking for. It can be canceled at any time you want, from the same Prime Gaming page. Now, for this to be possible, you require an approved credit card to be used on the platform, which allows you to complete the registration process.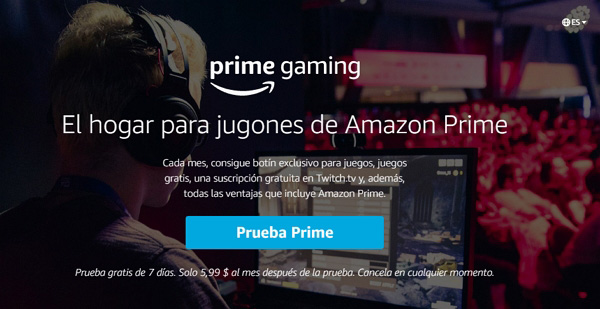 Once inside, you will have exclusive access to a series of benefits or Premium features that provide a better user experience. These include: access to the exclusive content of Prime Video or Amazon Prime, in addition to the catalog of games available online or you can request other paid games to download to the PC.
Advantage
Twitch Prime offers a series of clear advantages to its subscribers, which allow a better service experience within the web. These include:
New subscriptions on a monthly basis: It is perhaps the main advantage when using Prime Gaming, as this platform offers its users the possibility of subscribing to other affiliated platforms for free. That is, you can use other allied channels and their different functions combined with Twitch Prime, without affecting your account within the platform.
These subscriptions are renewed every 30 days to offer more and better content to subscribers. In this way, Amazon Prime supports content creators or developers and obtains realistic feedback directly from each of its users.
Extra storage space: By subscribing to Twitch Prime you get an extension in the storage of your files. Well, as is known, the free version grants only 14 days to keep the videos of your broadcasts. While, in the payment method, this period of time extends to two months, that is, 60 days.
Loot and other rewards: By using Prime Gaming, you have access to a number of rewards, loot, or power-ups that you can use in your games. Among these you could find new weapons, costumes or skins, vehicles, Premium coins, etc. In the same way, you can find starter packages, valid for some of the titles available on the web.
Chat Enhancements: If you become a Prime version user, you will have some additional features to those that exist on Twitch. Which will allow you to stand out from the rest of the gamers during the game. Among these are: the "Prime" tag that identifies you as a Premium user within the chat and exclusive emoticons from this category, such as: ScaredyCat or KappaHD.
Access to Amazon Prime and Prime Video: As mentioned throughout this text, Twitch Prime is a combined service with Prime Video and Amazon Prime. So, by subscribing, you will have access to both functions and you will enjoy exclusive content on these platforms.
How to get rewards
Earning rewards and loot within Twitch Prime is one of the preferred perks for gamers. Now, what is the correct way to get it, the first thing you should do is log into your account within theofficial page. It should be noted that, if this is the first time you access, you must link both accounts (Twitch and Amazon Prime) to have access to the bonuses.
When you are in your account, you will be able to see the list of free games in the main window of Prime Gaming . There you will have to " Scroll " (scroll down) until you find the Premium section and click on the " Request " button that is located under each game. Along with this you will find all the information related to the offer, including the end date of it, you will have until then to get it.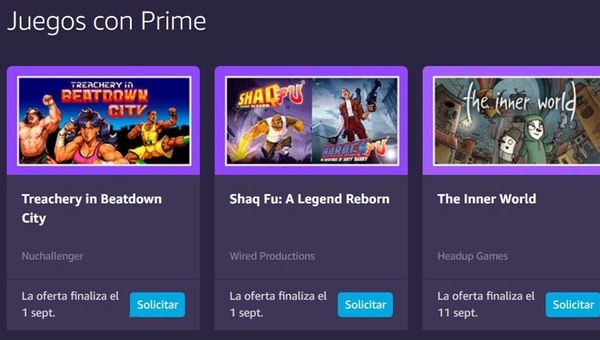 Now, at the top of the window you will see the title " Loot for games and much more " as well as " Starter Packs ". The "Request" option will not be displayed in this area, as each one contains its own content, but you will find the " More information " button with which you can view all the necessary data.
By clicking on it, you will advance to a new box where you can request the loot or rewards for each game, by clicking on " Request now ". It is worth mentioning that sometimes you will find several alternatives in this section, while other times you will see only one. On the other hand, certain of the bonuses will only be available from certain dates, however, you should not worry, as Amazon will keep you informed.
It is important that you know that, in order to play the different Amazon games, you must download the application Amazon Games. It is very simple to install and downloads in a matter of minutes, depending on your Internet connection. When everything is ready, you can enjoy all the benefits that have been mentioned so far.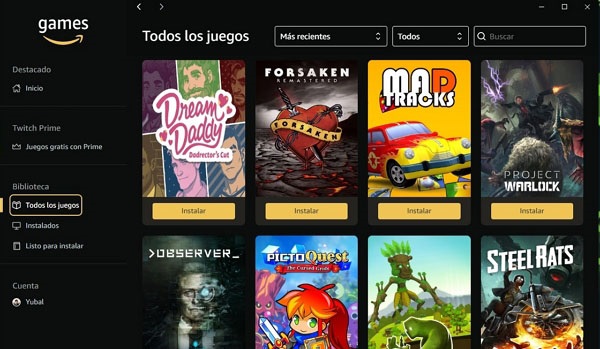 After reading this text, it is clear that Twitch Prime or Prime Gaming have many advantages to offer, such as access to Prime Video, for example. In addition to the loot or rewards that can be obtained to improve your games, something simple to understand and obtain, which will help you get the most out of your favorite video games.