Streaming
Spotify: what it is, how it works and what it is for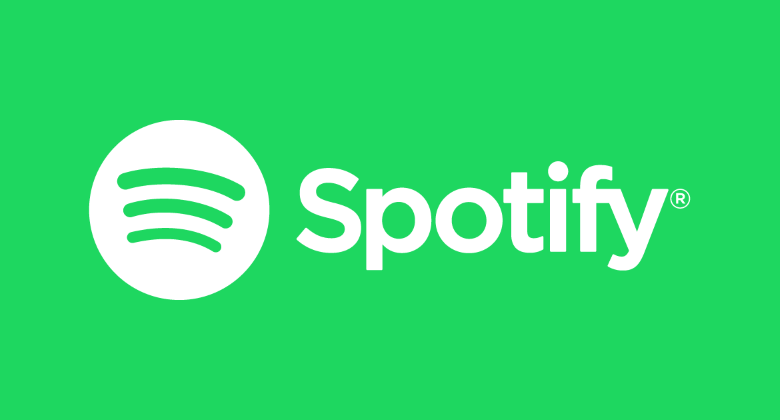 Spotify is an application that allows the reproduction of audio and video through streaming, that is, the continuous transmission of music or music lists of different artists around the world.
Spotify
Official Web site
https://www.spotify.com/
Category
Streaming services
Developer
Spotify Technology SA
Creators
Daniel Ek and
Martin Lorentzon
Launch
October 7, 2008
Platforms
Web, Android, iOS, Windows, MacOS, Linux
See guides about this service
This multiplatform software, of Swedish origin, has a free version that allows you to listen to music for free, with some limitations and advertisements. Also, it has another Premium mode that offers better audio quality and other additional functions that work with a paid subscription.
You can use Spotify on different digital devices. It is available both in its desktop version and on mobile devices. Also, you can use it in the web version, if you don't want to download the application. If you use the free version, you will have to hear ads on a regular basis, but you can have the Premium version for $ 10 a month.
By having your account within the platform, you will be able to choose any of the available functions so that you can listen to the music that you like the most. You can select by artist or by record label. You can also enjoy a radio station that is available to all users.
What is it for?
Spotify is used to play audio and video files continuously, accessing playlists created by users. In the same way, it allows you to directly explore and search what you want to hear, offering recommendations based on the search carried out daily.
How does it work?
This digital platform works with the transmission and reproduction through the internet, combining different streaming servers and P2P networks (peer networks), allowing the public to reproduce the different files at their own discretion, as if they were stored in the disk memory hard on your computer.
As songs are played, they are cached in Spotify memory to avoid band consumption by playing the same files over and over again.
It is worth mentioning that, it is necessary to register with Spotify to be able to use its features and, despite allowing the use of the same profile on different devices, it is only possible to transmit on one computer at a time.
Characteristics
Like other similar applications, Spotify has certain characteristics that make it unique, among the advantages of this application are:
Spotify Radio: The biggest difference, and perhaps the main advantage of Spotify is its Spotify radio feature. Through this function, the platform detects and offers alternatives to the user's favorite songs.
It works on different operating systems: The Spotify platform can be used without problems on Mac, Windows or Linux computers, working in the same way for all 3 operating systems.
Varied repertoire: It has more than 20 million songs available in the catalog, which are easy to find through the navigation and search bar.
Spotify Connect: With the Premium version, you have the option of accessing playlists without having to be connected to the internet, without invasive advertisements and, in addition, with 320 kbps sound quality (the highest possible quality for .MP3 )
Despite the positive aspects of Spotify, this digital multiplatform has some disadvantages, among which are:
Large data consumption: The proper functioning of the platform depends on a broadband connection, so the constant use of Spotify consumes a large amount of data and you could be disconnected in the middle of the month.
Free version without Streaming HQ: In order to enjoy high quality music and videos, it is necessary to have the paid version. Otherwise, the user is subject to the speed of his internet for the use of Spotify.
Geographic limitation: There are limitations for some countries in the world with respect to the song reproduction service, since some record companies restrict the use by privacy policies.
There is no play by playlist in the free version: In the free version for mobile devices, only shuffle play is available, so the user will not be able to make use of song lists unless they purchase a membership.
Alternatives
Although Spotify is an excellent option for streaming music and videos, there are many alternatives available in the market that offer the same services, some of them are:
Apple Music: The free version of this platform lasts for 3 months, like Spotify, Apple Music allows the reproduction of free music during all this time, with availability of more than 50 million songs from different artists recognized worldwide. However, it is necessary to acquire the membership since, otherwise, there is no possibility of continuing to enjoy the service. Another advantage of this application is that, having an iPhone, the user only has to click on its icon to start listening to music.
Google Play Music : It has an attractive and easy-to-use interface for users. In addition, it has 40 million songs available in the free version, distributed in song lists, although you can also use the search tool to directly find your favorite music. Like others available on the market, this application has a paid version, which offers the possibility of acquiring a plan that allows access for 6 different accounts.
But the real advantage of Google Play Music is that it allows songs to be stored in the cloud, so that the user can listen to it from any device, using different alternatives, such as Android Wear, Chromecast or Android Auto.
Deezer : This one, like all the previous ones, offers the same service for playing favorite music lists, recommendations and news that the same platform offers the user based on their behavior.
In the same way as Spotify, Deezer also has the function of listening to music with advertising without having to hire the paid version. Although, if the user wishes, they can purchase the Premium mode that allows them to access better functions, including downloading their favorite songs.
MusicAll: Another of the possible alternatives for Spotify is MusicAll, this platform offers the same service as others of the competition, allowing the user to play streaming playlists, totally free.
In addition, it has a simple and easy-to-use interface for any user, its music lists are based on the millions of songs available on YouTube, but ready to be listened to on its own music platform.
Story
Spotify was created in April 2006, in Stockholm, Sweden, as a digital platform that allowed streaming audio and video playback. The idea of ​​this application, arose with the mixture of the two great passions of its creator and founder: Daniel EK (Swedish), computing and music.
His name was the random result of a conversation between EK and his collaborator Martin Lorentzon, who already knew Daniel through the purchase of a program created by himself, where, after a misunderstanding of words, both agreed that Spotify it was the name they wanted for their company.
The creator of Spotify was in charge of making Lorentzon see that he needed to invest in his project, and that was where it all began. After the registration of the brand, both began to work on the development of the digital platform, together with other necessary professionals, and Streaming music for computers was born.
Despite being registered and developed in 2006, it was not until October 7, 2008, when the existence of Spotify was publicly announced, as an application that allowed you to listen to music online from your computer. Initially, it was only available in some countries on the European continent, such as Finland, Sweden, Spain, France and the United Kingdom.
In order to use the application for free, users had to receive an invitation, otherwise, they had to pay the membership required to enjoy its functions. However, with the appearance of the iOS and Android mobile devices, their owners realized that they had to integrate into new possibilities if they wanted their project to continue.
This is why, in 2009, the Spotify application for smartphones was announced , a viable option for those who wanted to take their music anywhere, in the same way, after a while, they announced the existence of the Premium version of Spotify and also the unlimited version, which was so successful that they remain to this day.
Currently, Spotify has alliances with different social networks such as Facebook and Twitter, to allow users to listen to music without leaving the network and share content through Messenger. It has more than 217 million users, of which more than 100 million are paid.