Streaming
Kodi: what it is, what it is for and how it works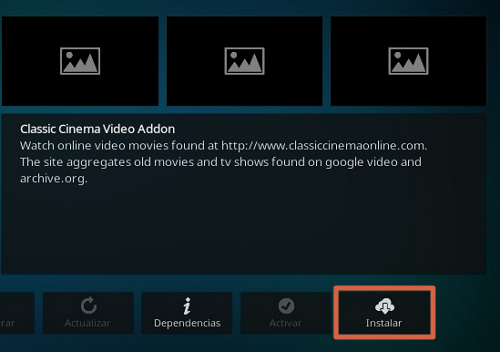 Kodi is open source software that allows you to create a space for the playback of different multimedia files. Previously released as Xbox Media Center or XBMC by the foundation of the same name, it is a completely free program that has also been distributed for several years under the GNU / GPL or free use license. Its platform is very complete, in it you enjoy various content.
Although its name was due to the fact that it was created for the first rooted Xbox, it has expanded to other OS such as iOS, Android, macOS and Windows, among others. Such advances have been made due to the growth of a huge community around this program, as well as the freedom that developers around the world have to make modifications.
How does it work
When installing Kodi, the interface will be in English and it will be necessary to follow a certain basic setup procedure that will be explained in detail later. Once configured, you should know that this program will not have pre-installed content, so it will be necessary to download " addons " or extensions for the reproduction of images, music and videos from different platforms.
Much of the popularity of the program is due to the fact that it has been associated with piracy, since many users have created addons that allow you to view Premium content for free. Even so, the use of Kodi is completely legal and the responsibility falls on the user who installs add-ons for illicit uses.
On the other hand, Kodi is highly customizable through the modification of various modules that allow you to even change the content of the menu, eliminating options that you consider unnecessary. Also, colors and appearances can be edited by various themes created based on popular movies, series, or games.
What is it for
By installing addons, this multimedia center allows you to view a wide variety of content. Here is a list of programs that you can find on your device using Kodi :
Anime
sports
Documentaries
Music
Films
Radio
Series
Video game streaming
Likewise, it is important to note that you can use this software on your Windows, Linux or macOS PC ; as well as on your Smartphone or Tablet of the iOS and Android Operating Systems. Similarly, you can see this content on video game consoles such as Xbox One.
Installation
To install Kodi, follow this link with which you can access the official download page. In this location, you must choose the device on which you want to install the program and then you will access the corresponding download link. The process to follow according to the equipment you have is described in greater detail below.
On PC and Xbox
To install Kodi on your PC, you must start by choosing the corresponding Operating System. Once this is done, select the installer, in Windows you must choose it according to the amount of bits on your computer. Later an .exe file will be downloaded that you will only have to double click to execute.
If you use Mac and Linux you can only get Kodi through link to the official page, but in Windows 10 you will have the option to download it from the store. The nextThis link will redirect you to the Microsoft Store download page, where you can also install the application on Xbox.
On mobile device
Similar to how it happens in computers, smartphones and Tablets can obtain the application by entering the followinglink. To download it, select the corresponding file according to the device and its Operating System.
For the installation of Kodi on iPhone or iPad, it will be necessary to have a device with Jailbreak, which must use iOS 6.0 or higher as a minimum, but an Operating System 8.0 is recommended.
On Android, you will have the alternative of downloading this application directly from the Play Store. Although there is excellent compatibility of the Kodi application with Android smartphones, it may vary depending on the device.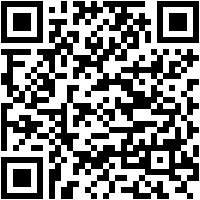 Kodi
Developer:
Kodi Foundation
Language settings
When downloading Kodi, whether on your mobile or desktop device, the application will be in English, so the most important thing for any user will be to configure it in Spanish. Once the program is installed, you must grant certain permissions for its use. Once this is done, follow this guide to change the language :
When opening the application, click on the settings icon located in the upper left corner.
Select the " Interface " option .
Enter the " Regional " section and click on the " Language " section.
A new window will open with various language options in alphabetical order. Just scroll down and press " Spanish ".
After completing these steps, you will only have to wait a few moments for the app to configure itself to the chosen language. On the other hand, it is advisable to install the add-ons directly in the language you want to use them, since their configuration is independent.
Addons installation
To take advantage of the main attraction of Kodi, which may be its versatility, it is necessary to learn how to install the addons. These are the ones that allow you to watch videos from different platforms or even tune in to television channels. Next, we will proceed to explain how to install them:
From the repository
It is advisable to search for add-ons through the Kodi repository, this in order to ensure greater compatibility, for this carry out the following steps:
On the main screen, press the option " Add-ons ".
Click on the box-shaped icon in the upper corner.
Press the option " Install from repository ".
In this menu you will see several options for the installation of add-ons. Select " Video Add-ons " to search for this kind of add-ons.
Search the list for an add-on you want to add and select it.
Once inside the plugin menu, press " Install " and you just have to wait for the installation to complete.
Some addons require the installation of other add-ons for their execution, so you must also approve the download of these. Likewise, in certain cases you will have to proceed with the restart of the system for its correct functioning ; If you see this prompt, simply turn the device off and on.
From a .zip file
It is also possible to install the addons through .zip files, which you can download using the followinglink. On this page you will find a huge list of plugins available on Github; a site where developers make various programs that they have created available.
For this you must have previously downloaded the file on your device. Later you will have to enter " Add-ons ", then the box-shaped icon and finally " Install from a .zip file ".
Once this is done, an explorer will open with which you will simply have to locate the file on your device and select it to install it. The rest of the procedure will be completed automatically.
Frequent problems
Some updates have compatibility issues with devices manufactured by Huawei. If this is the case, you will have to wait for a compatible update to be developed or download a previous version from Github.
Also, add-ons are made by thousands of programmers around the world for free, and some may still have problems. Android devices being so varied, it is likely that certain addons will fail on certain models.
With this guide you get all the basic knowledge necessary to start using Kodi. However, this program can be complicated or complex for some users, as it requires the installation of add-ons for its use. In general, its high customization capacity makes it an excellent software for those who have knowledge in programming and technology.