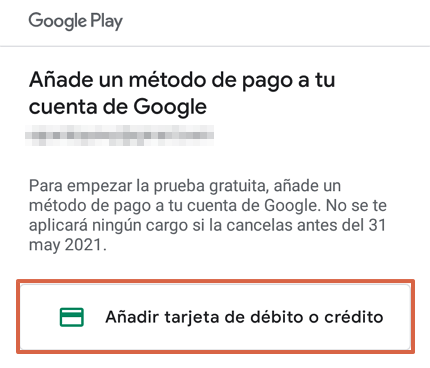 To watch HBO totally free you must subscribe to the platform and add a payment method. At first, HBO will not charge anything for the service, but after the free trial period you will start paying a monthly fee according to your country of origin. Similarly, the free trial period also varies by country and it can be between 7 or 30 days. If you don't want HBO to make any charges, then you must cancel the subscription 24 hours before.
It is worth mentioning that HBO does not have a free trial period for certain countries. However, HBO GO does have a free trial period for Latin American countries. Therefore, in this article you will see the methods that you have available to watch HBO totally free. In this way, you will have access to the different movies and series offered by this web portal from your computer, smartphone or Smart TV.
Using the free trial period
The HBO platform only has a 30-day free trial for the United States. Therefore, to access their services you must use a VPN that changes your IP address to any city in that country. Once you activate the VPN, you must register on the platform through thislink. However, it is important to note that this option does not always work properly.
Now, if you are in a Latin American country, you can take these steps to get HBO GO for free:
Enter this link to access the HBO GO website and click on " Enjoy a free trial ".
Download the app for your smart device. If you have an Android, use thislink. If you have an iOS, press thislink.

HBO GO ® Original movies and series.

Developer:

HBO Digital Latin America LLC

Once you download, click again on " Enjoy Free Trial " and enter a username, email and password to create your HBO GO account. Accept the terms and conditions and press " Enter ".
Then press " Enjoy your free trial. "
Add a payment method, either a debit or credit card.
Enter the card number and press " Save." With this, you will finish the process and you can start watching all the HBO GO shows.
Note: It is necessary to mention that to access this free trial from HBO or HBO GO you only have to subscribe through a ROKU device, Android (Smartphone or Smart TV) or iOS (iPad, iPhone, iPod touch, Apple TV). For Latin America, the trial period is 7 days free.
How to cancel the trial month
To avoid being charged for membership, it is important to cancel the subscription at least 24 hours before the end of the free trial. Therefore, you should follow the steps mentioned below:
Enter the digital account from which you initially subscribed.
Go to " Account ".
Find " Cancel HBO."
You should receive an email confirming the cancellation. You can continue to enjoy HBO until the free trial ends.
Note: The cancellation process will vary according to the service for which you hired HBO, either through iTunes, Android, ROKU, among others. However, these steps are general and work on most platforms.
With shared accounts
This is not a completely free option, but it is with which you can save money when hiring the HBO service. If you have a friend or family member who also wants to watch HBO programming, then purchase a membership with someone else to pay only half of the monthly fee.
Even if you have other people interested in the series and movies broadcast on HBO, the amount to pay will be increasingly small. You just have to enter an email and a payment method in which the corresponding fees will begin to be charged, once the free trial period ends.
Through other companies
Large telecommunications companies such as Claro, AT&T, Movistar, among others, offer a free subscription to HBO in exchange for hiring one of their plans or services. Therefore, depending on your country of origin, you can check the plans and promotions offered by some telephone or cable television telecommunications companies.
In case you hire it, you just have to enter HBO GO through this link and press the button " Connect your Service Provider Account ". Then, choose the country of origin and select the service for which you purchased HBO GO. In this way, you will enjoy the programs offered by this channel by paying a single promotion fee.
The procedure to watch HBO totally free is easy to execute because you only have to access from your Smartphone, Smart TV or ROKU, download the app, register on the platform and add the payment method you have available. Remember to cancel the subscription at least one day in advance to avoid the monthly membership charge on your credit or debit card.