Streaming
How to upload songs / music to Spotify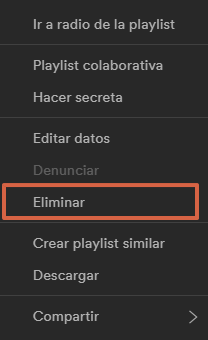 Spotify is a platform recognized worldwide for its large catalog of songs and the different options it has to create playlists. However, despite having millions of songs, this application does not have some tracks that are found on YouTube Music, Apple Music, SoundCloud, etc. For this reason, Spotify has created an alternative to start adding music to the platform called "Local Files".
In view of this, here you will find the necessary steps to upload music to Spotify quickly and easily. In the same way, if you are a singer or an artist, you will know some programs and the essential method to be able to add your songs to the application. You will also see the process to update and delete the songs or playlists that you no longer want to play within the platform.
Process to follow
To know how to upload music to Spotify it is necessary to identify if you will upload random songs in MP3 or MP4 format, or if you are going to upload your own songs. The two processes contain different steps in which you must locate options that lead you to the path. Therefore, in case you want to upload local files or songs as an artist, both procedures will be explained:
Local files
They proceed to call free songs or local files to those belonging to other artists but are not available on Spotify platform. They are tracks that are stored on your computer and you want to add them to the playlist you have in the application. If you want to upload these types of files, observe the steps that will be mentioned below:
Open Spotify and go to your username (your account).
Click on " Settings ".
Activate the button in " Show local files."
Click on " Add a source ".
Choose the folder where you have the music stored on your computer and select " OK ".
After these steps, choose " New list " to create a playlist.
Write a name and description for your new list. You can also choose an image in JPG format to attach it. Click on " Create ".
Once your playlist has been created, go to " Local Files ".
You will see all the songs on your computer in the Spotify application. Locate yourself in the three horizontal dots that appear at the end of the songs.
Select " Add to playlist."

Choose the list you just created. Do these steps with all the songs of your choice.
Go to the playlist you created.
Check that all songs have been added correctly.
As an artist
If you are a singer and you want the Spotify community to start playing your songs, you should go to certain paid distributors or a record label that will start promoting your music on the platform. It is important to mention that these distributors will keep a percentage of your reproductions, but they will also give you a valuable royalty for being your music.
There is no free way to start uploading your songs to Spotify. However, the application suggests asupplier directory for both artists and labels. They are inexpensive, adaptable to the standards of the platform and adjustable to your needs.
Your distributor must set a release date so that Spotify, a week in advance, can give you a profile and start promoting your channel in different applications. If you want to see everything the platform offers, you can enterSpotify for Artists.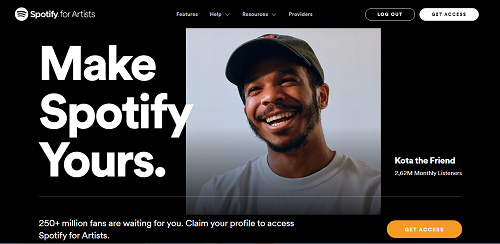 10 programs to upload songs to Spotify
In the following list you will see the applications or programs that work as a digital manager to promote, monetize and play your songs on Spotify. Some of these distributors will offer up to 100% royalties and others will have annual fees. You just have to visit them on their official website to evaluate all the offers and choose the one that best suits you. Among the most prominent providers we can mention:
Amuse
CDBaby
DANMARK
DistroKid
Ditto Music
Emubands
iGroove
Record Union
TuneCore
Vydia
Delete songs
To start updating the lists of songs that you like on the platform, you must delete some and add others, and this process is extremely simple. Now, removing songs from Spotify is not the same procedure to delete playlists in the application. If you want to delete songs on Spotify, follow these steps:
Go to Spotify and go to " Songs you like."
Hover over the song you want to delete, right click and choose " Remove from Songs you like ".
You can also hover over the " X " next to the song name to remove it from your library.
Delete playlists
To remove the playlists in Spotify you just have to locate these playlists and stop following them or remove them from your library. It is a simple route that you can do in less than 5 minutes and to do this, observe the steps that will be shown below:
Go to Spotify and choose a playlist.
Click on the three horizontal points.
Press " Remove from Your Library ".
To delete a playlist you have created, locate it and press the three dots circled.
Choose " Delete."
Spotify has multiple possibilities to get the songs and lists of your preferences. Likewise, it has the option of establishing your image as an artist thanks to the hiring of suppliers who will be in charge of raising and creating your musical community. On the other hand, it is also easy to delete tracks or playlists to update your library within the platform.