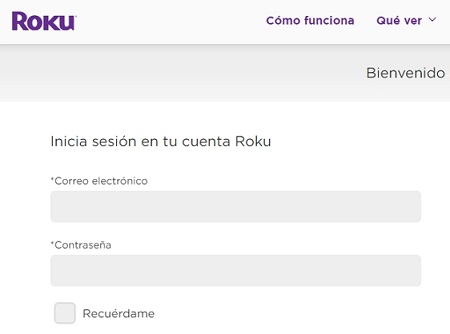 Whether it's because the programming doesn't convince you, you don't want to continue using the service, or you just wanted to take advantage of the free trial, unsubscribing from HBO Go is very easy. Since, you only need to apply a few steps, depending on the device from where you want to cancel your subscription. Therefore, the following post explains the different alternatives to carry it out.
In this sense, you should know that you can do it through the official store of your Smartphone (Android) or its settings menu (iOS), the HBO online platform and even, using the Roku device. Each of them uses a different, but very simple to execute method to unsubscribe from HBO Go and they are mentioned throughout this post. Read on to find out the best way to unsubscribe from this platform.
Aspects to consider
If you are looking to unsubscribe from HBO Go to avoid the next billing, you should know that this is only valid until 24 hours before that date. So, if you do it in a period of time shorter than this, the payment of your membership will be made automatically from the credit card associated with it.
On the other hand, if you do it in a longer period of time, you will be able to continue enjoying the remaining programming days until the deadline for cancellation of your invoice expires. After this date, you will lose all benefits and you will have to subscribe to the platform again.
From the Smartphone
In order to cancel your HBO Go account from your Smartphone, you must use the subscription menu of its official store or, in the case of iOS, the cell phone configuration menu. Learn how to do it in each Operating System, below.
On Android
For Android users, deleting a subscription on HBO Go is as easy as opening Google Play and following the steps below. Keep in mind that this must be done from the same account with which you subscribed to the Streaming platform, otherwise, it will not work.
Display the left side menu by clicking on the icon of the three horizontal bars.
Select " Subscriptions."
Click on the HBO Go subscription.
Follow the path Manage> Cancel subscription.
Confirm your decision by pressing " Yes ".
It's that simple you can cancel your membership in HBO Go. Now, you should know that this only cancels future billings, but you will not receive any refund for payments that have already been made. On the other hand, this must be done in a minimum period of 24 hours prior to the billing date. Otherwise, the payment corresponding to the plan to which you are subscribed will be deducted from your credit card again.
On iOS
If you have an iPhone, iPad or iPod Touch and want to cancel your subscription on HBO Go, you can do so from the device's settings menu by following these steps:
Open your device's Settings menu.
Click on your name.
Select the " Subscriptions " section.
Click on the subscription you want to cancel.
Tap " Cancel subscription."
Note : in case you want to keep some subscriptions, but cancel Apple One, you can do so by clicking on " Choose Individual Services ".
In this way you will terminate your membership in HBO Go from your Smartphone with iOS OS. Now, if you can't see the option for this app on your list, it means that the subscription has already been canceled and will not be renewed.
Using the official app
If you still have the app installed HBO Go in your terminal, you can cancel your account by following the instructions detailed below:
Open HBO Go on your mobile.
Go to the " Settings " menu .
Click on the " Subscription management " section.
Now choose " Manage subscription ".
Click on " Cancel subscription ".
Confirm your decision in the pop-up window that will appear, clicking " Unsubscribe " once more.
By following these simple steps, you will cancel your subscription on this Streaming platform. It is worth mentioning that, although this ends with the future benefits of your membership, you can continue to enjoy HBO Go programming if you still have days available. After this time, you will lose all access and you will have to subscribe again.
From the computer
To delete your HBO Go account from your computer,
you can use the platform's official website. There you must log in with your account and, once you log in, you will have to follow the path: Account settings> Subscription and purchases> Cancel subscription. This will open a pop-up window asking if you agree to unsubscribe, press " Yes, cancel my subscription " to confirm your decision.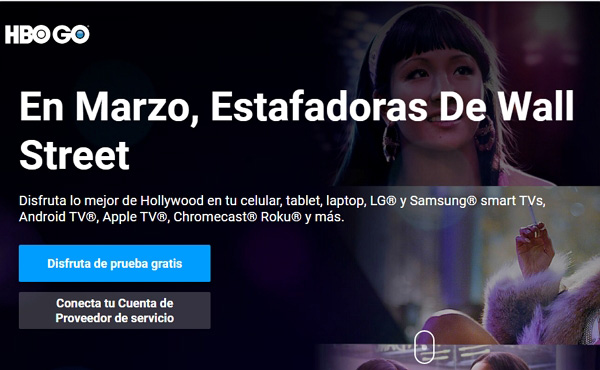 From Roku
This popular device for adding "smart" features to a mainstream TV also lets you opt-out of HBO in just a few steps. Now, these will depend on the platform you use, since you can do it from the official Roku website or using the device menu on your computer. See how, below.
Using the official website
To cancel your subscription to HBO Go from the official Roku website, you must go tohttps://my.roku.com/index and log in with your account. Once inside, select the menu " Manage my subscriptions ", this will take you to a new window in which all the subscriptions that are billed by the device in question will appear.
Now you just have to find the membership you want to cancel and click the " Cancel subscription " button. If necessary, confirm your decision one more time and everything will be ready. Your account on HBO Go will have been terminated.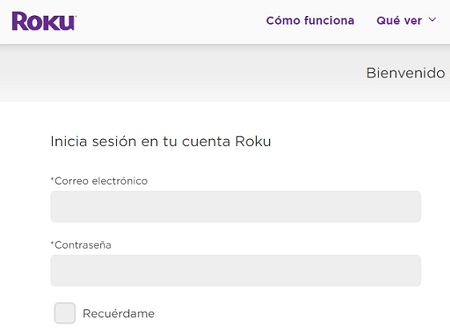 Using the device directly
If you want to unsubscribe using your Roku device directly, the steps you will have to follow are as follows:
Press the Roku home button (a house icon).
Find the subscription to the channel you want to cancel.
Press the button with "*" sign on the remote control.
Once inside the options, click on " Cancel subscription ".
Finally, select if you want to delete the channel immediately or prefer to wait for the subscription to end. By following these steps you will have successfully unsubscribed from HBO Go using a Roku device. In addition, you can use the following video for reference, if you wish:
Making a call
Another alternative by which you can choose to unsubscribe from your HBO subscription if you are a resident of Spain, is to call the HBO customer service number. To do this, call HBO Spain (900 834 155) and request to cancel your HBO account. This service is available to the general public from Monday to Friday between 10am and 10pm. While Saturdays and Sundays can be contacted between 12 and 20h.
As you have seen, it is a fairly simple procedure that does not require too many steps, in addition, it can be carried out from different devices or platforms. So, if you dare to try HBO's free trial month, then you can make the most of it and unsubscribe just before this period ends.