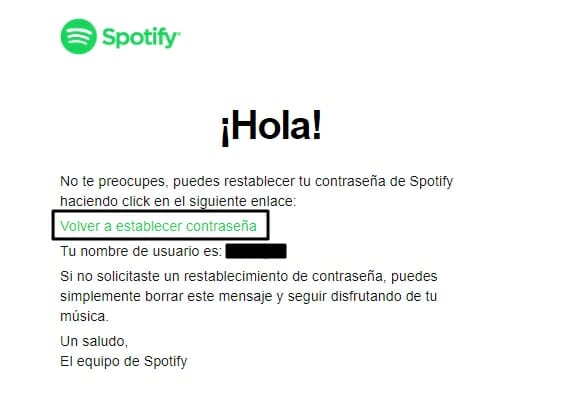 Multimedia streaming services are the order of the day and Spotify is, without a doubt, the leader in the music sector today. With a presence almost all over the world, this Swedish company has garnered a large number of users globally due to its extensive catalog and its interesting musical selection in the form of lists specially created for its users. It is available on a multitude of platforms, among which the PC program and mobile applications stand out.
As it is one of the most popular services in terms of music streaming, millions of users log in every day to their official clients, however, many of them have problems when doing so, for various reasons, which They range from the loss of the password for the service or the Facebook account associated with it. Fortunately, Spotify provides us with the tools to recover a Spotify account to which we lose access, here at InfoCuentas we guide you step by step!
Recover Spotify Account from PC
To recover your Spotify account from your computer, you will have to do it from the official website, since the program does not offer the possibility of doing it directly from there. But don't worry, it is a simple process that you can do in a matter of minutes.
Go to the official Spotify account recovery page, or on the login page click on the " Forgot your password? " link .
On the next page, enter your email or username in the form. Then press " Send ".

Check your email for the Spotify recovery email. Within the email, you will see the link " Reset password ", click it.

Enter your new password and confirm it below.
Confirm that you are not a robot with the check below.
Press send.
With these steps, your password will already be changed and you will be able to log into Spotify directly with the new password.
Recover Spotify account from Android or iOS
From Android and iOS the procedure is the same as with computers since the page to recover account also works on mobile phones, however, this link is not visible from the official Spotify application. If you want to recover your account from your mobile, follow these steps:
Open the page https://www.spotify.com/password-reset/ from your mobile browser for Android or iOS.
Enter your email or username in the form. Then press " Submit."
Check your email and follow the " Reset password " link .
Enter your new password and then confirm it by entering it again.
Please confirm that you are not a robot.
Hit send.
Additionally, you can recover the Spotify application by downloading it from the respective official application store of your mobile: