Streaming
How to enter or log in to Disney Plus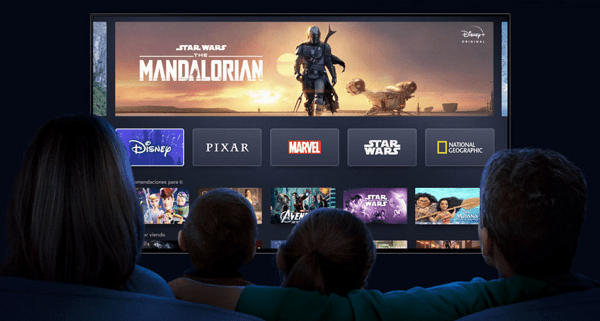 To log in to Disney Plus you just need to have your email address and the password with which you registered on the website. Then, the process to enter the platform is extremely simple and fast, regardless of where you decide to access, either from its official portal, the mobile app, a video game console or from a Smart TV.
In view of this, in this article you will find how to access Disney Plus from any computer with access to this streaming platform. Once you log in, you can save the data on the device so you don't have to re-enter it. In fact, it is advisable to do this if you use equipment for personal use. Now, if you use external devices, it is advised to log out once you have finished using your account.
From the web
Disney Plus users often use the web platform to view content from the computer. Therefore, here you will see how to log into Disney Plus from its website :
Open the Disney Plus website through thislink.
Press " Login ".
Enter your email and press " Continue ".
Enter your password and press " Login ". You will automatically see all the content available on Disney +.
Note: If Disney Plus services are not yet available in your country, you can use a VPN to change your IP address and access the website. However, to see the content available, you must subscribe with a credit card from the country in which you are connected.
From the app
If you have the mobile application on your Smartphone, you can also log in only with your email and password. These are the steps you must take to enter Disney Plus on your Android or iOS device :
Open the Disney Plus app. You can download it for Android phones through thislink and for iOS devices by pressing thislink.