If you have ever wondered how to edit videos for YouTube, in this post you will find a list of tips to guide you in creating and editing the video. If you don't have much experience in it, these tips will be extremely useful to facilitate the process by avoiding common mistakes. By knowing this data, you will be able to create your projects with greater speed, obtaining final results with very good quality to attract your audience.
One of the most important aspects to consider when editing videos for YouTube is the choice of software. Therefore, a list of video editing programs that you can use both on your Windows computer and on your Mac will be presented. In this sense, you will notice that there are several free alternatives available, as well as paid options with professional functions, really useful if you have more extensive editing needs.
Tips for beginners
In this section you will find some basic tips for editing videos that will be very useful if you want to upload them to YouTube. By choosing the right program and following these tips, you will be able to create good quality videos while acquiring the necessary knowledge to edit like a professional.
About pre-production
First of all, it is important to order the elements that you are going to use in the video, the recording set and the script. In this sense, it will be necessary to take into account the following tips to create a good video for YouTube :
The script should be short, dynamic and engaging, the ideas should be arranged in a way that retains the audience's attention. For this, it is recommended to always provide useful information for the user. In addition, it is important that it is related to the title of the video and that the topic is addressed quickly.
The recording space must be visually pleasing, although this will depend on your possibilities and the theme of the channel. Many people record in their own room to begin with, also seeking an aesthetic environment and elements related to the subject.
Additionally, it should be mentioned that there are multiple themes and types of videos with which you can start. Choose a topic that you like and about which you have solid knowledge to enjoy the experience and convey this in the content. In addition, it is advisable to make short promotional videos and surveys to know what your audience is interested in.
Choice of program
To start editing videos for YouTube, it is recommended to use free programs. While they serve very basic functions, they are also much easier to use. This makes them an ideal alternative to familiarize yourself with the use of the editing tools. Among the most recommended free programs stands out iMovie for Mac.
Once you have the basic knowledge of how to use video editing programs, you can choose a subscription plan that meets your needs with a paid tool. Among the most recognized are:Final Cut Pro andAdobe Premier Pro. However, there are many other programs that you should know about and these will be mentioned later.
Moreover, it is necessary to highlight a particular tool with professional functions available for free to any user. This program isFilmora and the limitation that it has for those who use the free version is that it retains the watermark. This platform is compatible with Windows and MacOS.
Scene selection
Once you have chosen the necessary program, an essential part of video editing is the selection of scenes. Any video editing program contains this function, with which you can cut the scenes you want to use, eliminating the parts where there is an error. For this process, it is recommended to follow the following tips :
Keep a backup copy, in case you delete an important scene by mistake.
Make sure the sequence is consistent. To do this, you may need to constantly rewind the video to verify what is being displayed. However, this becomes easier with practice.
Check that the length of the video is adequate, because if it is too long it can be boring. However, this will depend a lot on the theme and pre-production work.
Avoid placing too many transitions. Although it is necessary to add transitions to give movement to the video and make it more dynamic, you have to think very well where to place them. An excess of transitions can confuse the user and give the video an unprofessional finish, so if you are starting you should be careful and it is advisable to minimize its use.
Adding text and effects
To give your videos a special touch, you can add different effects, among which filters, images, graphics and texts stand out. These are used to separate certain scenes, to mark important points or to give a fun feature to the video.
Many times these effects are used to point the URL to new related videos or just another address. This resource is popular for advertising by posting the video on social networks. In addition, it is a good alternative if you are promoting a product, since you can redirect users to the purchase site.
Choice of title
A good title should be eye-catching and interesting and for this, you can take advantage of the best of the video, with which you can attract users interested in this specific point. However, it is important that you always contribute what you offer or otherwise you could lose credibility with your audience.
It often happens that to get views, certain channels place attractive titles that have nothing to do with the content. Despite being a common practice, negative results can quickly be noticed, so it is best to avoid it. Titles should always be chosen based on the content of the video.
Format selection
Another aspect that beginners on YouTube should consider is that the videos must be in a format compatible with this platform. In addition, it is necessary to know the dimensions that the video should have to obtain a better resolution and that users can enjoy it more. The aspects that you will have to know are the following:
Supported formats
It is important that the program you choose has available one of the formats that will be mentioned in this section. Otherwise, the video may not be recognized on the platform.
.MP4
.MPEG4
.AVI
.WMV
.MPEGPS
.FLV
.3GPP
WebM
Dimensions / resolution
The size of the video directly influences the resolution that the video can have. In this sense, it is recommended to consider the following list of dimensions with the corresponding quality:
426 x 240 (240p)
640 x 360 (360p)
854 x 480 (480p)
1280 x 720 (720p)
1920 x 1080 (1080p)
2560 x 1440 (1440p)
3840 x 2160 (2160p)
Share
After making the necessary edits, simply upload the video to your YouTube channel. Later, it is recommended that you share it through different media in order to reach a wider audience. One of the most common options is social networks, but if you have a website it is also an excellent alternative.
PC programs
Here is a list of the best video editing software. Although there are some payment options, the first ones you can find are free and of very good quality. Additionally, options that are compatible with Windows and Mac are prioritized .
Wondershare Filmora Video Editor
This is a professional video editing software, useful both for those who take the first steps and to enter the world of video editing in a professional way. It is a paid software, but the free version offers practically the same benefits, with the condition of the watermark present in all the videos.
This program is compatible with Windows and Mac, one of its greatest benefits is that it is very easy to use. However, this is not the best, as Filmora has a wide range of creative effects and editing tools. It is necessary to highlight the possibility of making color corrections and applying a great variety of filters and effects, as well as music in your videos.
It is worth mentioning that it is a very intuitive software, so you can cut the videos, add, transitions and insert titles easily. You will even have the possibility to create the introduction of your YouTube videos and the thumbnails if you wish. To download this video editing software for free or paid use thislink to the official site.
iMovie
iMovie is considered the best free video editor for Mac. This is included in all versions of MacOS since 2003, but to locate it in the App Store use the followinglink. It supports high definition videos and you can edit images captured by iOS devices and other modern digital cameras, which is an excellent feature for a free editor.
This software offers basic editing functions such as trimming scenes and organizing scenes. But you can also carry out more advanced actions such as introducing transitions, texts such as titles and audio to the video. In addition, it is an easy tool to use, even for those who do not have much experience.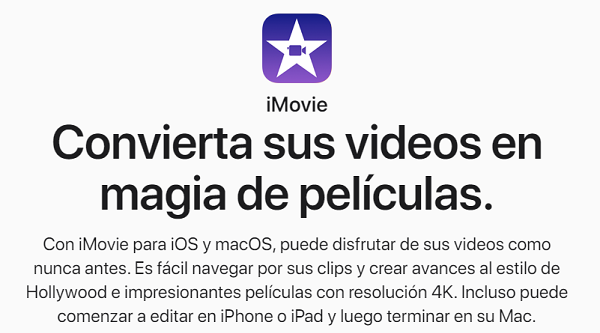 Movavi
This is free software compatible with Windows and Mac computers. Although it focuses on home video editing and has basic tools, it is possible to get good results. In addition, it easily meets the needs of a user who starts uploading their videos to YouTube.
On the other hand, Movavi is a tool for screen capture, media conversion and photo editing. If you are a Mac user, you can obtain this program using the followinglink. In case you have a computer with Windows Operating System, you must follow thislink.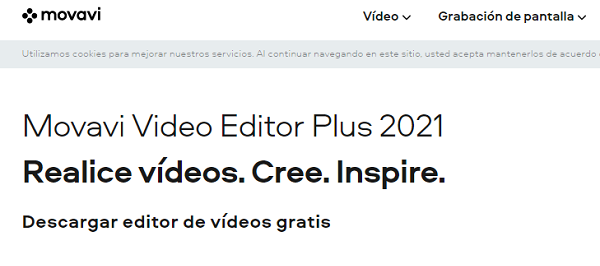 Blender
This is a multifunctional program with basic and professional tools for video editing, compatible with Windows, Mac and Linux. Blender can also be used to animate, render, and create visual effects. Therefore, it has many utilities, although it can be considered to be somewhat limited for editing videos, especially among experienced users.
Some other outstanding functions of this software are the visualization of waveforms in the audio editing options . It also has features like speed control and layer adjustment. One of its flaws is that it can be slow and difficult for beginners to use. If you want to get it, visit the official website using thislink.
Adobe Premier
This is one of the best video editing software used by professionals with advanced knowledge. It is compatible with Windows and Mac computers , and is purchased through a subscription starting at $ 20.99 per month, although it is possible to do a free 30-day trial.
With Adobe Premier, you can edit almost any format. You can even modify 8K and virtual reality sequences. It also has automated tools to make the editor's job easier. To purchase it visit theAdobe's official website, if this link does not belong to your country, you will be suggested to change the page when entering.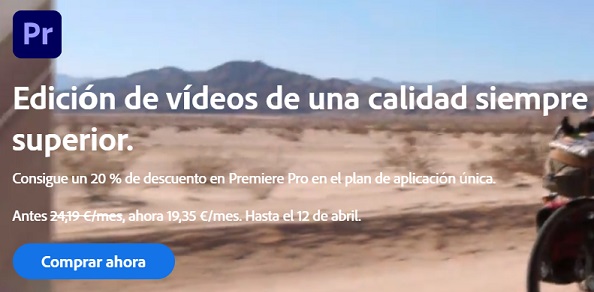 Lightworks
This program is compatible with computers Mac, Windows and Linux. It stands out among other programs for its excellent features even in the free version. It allows a very detailed image editing and works with AVI and MP4 formats. It is one of the most accessible video editors in its paid version, with $ 29.99 per month.
Among its disadvantages, it should be noted that it can be difficult to learn to use it. Furthermore, the export options may be limited and characteristics related to aspect and resolution must be defined in each project. To get the program go to the official site by following thislink.
Pinnacle studio
This is another paid video editing software, although it is within the range of the most accessible with a cost starting at $ 54.95. It is compatible with Windows computers and stands out for being easy to use, which is why many people consider it among their first options. If you want to try it, you can buy it on its website to which you will go by clickinghere.
Pinnacle Studio supports a wide variety of image formats, so users don't have to worry about which camera to use for recordings. It also has an excellent quality / cost ratio as it offers advanced editing tools within an acceptable price range.

Corel VideoStudio Pro
This is a professional video editing program , with highly advanced tools and functions. It is available for Windows computers and you can buy it on its official website from $ 59.99. You can go to that address using thislink.
Corel VideoStudio Pro has a split screen feature to play more than one video at a time. Notable features include stop motion animation and 3D video editing. It also allows you to trim, resize and decrease the duration of the video easily through advanced technology.
Final cut pro
This is one of M
c users' favorite YouTube video editing software . It is only available for Apple devices and can be used in standard or advanced mode for a one-time price of $ 299. It is possible to purchase it directly from the App Store by following thislink.
Among its outstanding functions are 360 ​​video editing, advanced color correction, audio and video editing. With its multi-camera function, it makes it possible to synchronize up to 64 different angles at the same time. In addition, it allows you to perfect images in low light and reduce audio noise.
Vegas Pro
This is professional software for video editing on Windows, it is paid and is among the most expensive for its breadth of tools and professional quality. You can add this program to your shopping cart from the official site, to access follow thislink. It is priced at $ 599.
Vegas Pro contains many advanced video editing features that a professional can take advantage of. It supports 3D and multi-camera video editing, it also supports color correction, automatic fades, chroma keying, and other special effects. Its disadvantage is that it is not very intuitive, so it is not recommended for beginners.
Mobile apps
If you want an alternative to download on your mobile and edit videos in a comfortable and simple way, you can use one of the applications mentioned in this list. Below you will see excellent video editors for iOS and Android mobiles.
InShot
This is the most popular YouTube video editor on mobile devices. It is available for bothAndroid as foriOS. It is one of the longest running options on the market, which can be seen in its excellent performance. Although mobile applications may be limited, InShot allows you to do the following :
Cut and join videos.
Add music.
Extract audio from videos (for conversion into MP3 format).
Add a white frame to videos.
Create capable.
Adjust speed.
Add transitions.
If you want to download the latter is a recent feature, but it demonstrates a breakthrough in mobile technology for video editing. If you want to download InShot on your mobile device, you just have to click on one of the buttons shown below (as appropriate depending on your Operating System):