Streaming
How to download series and movies from HBO to watch them without Internet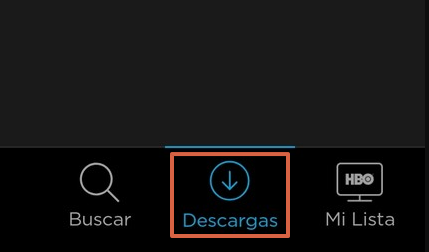 If you are looking to download series and movies from HBO to watch them without Internet, you must download the app on your smartphone or tablet. Then, log in, find the movie or series of your choice and press the "Download" button or icon. You will automatically see that the content will begin to download to the smart device. It is important to mention that you must have enough storage space so that there are no interruptions during the download.
HBO is one of the most watched channels worldwide due to the wide range of content available to it. It also has a mobile app to continue watching the programming of your liking anywhere. However, all movies and series require the Internet for their reproduction, but you have the option to download them to watch them when you are offline. In this tutorial you will see the most important details that you must take into account for this process.
From HBO GO
Before starting the procedure to follow, it should be noted that these actions can only be done through the HBO GO app, either on your iOS or Android device. You will not be able to download the movies or series from the web. Once these conditions are clarified, these are the steps to follow to download series and movies from HBO:
Download HBO GO on your Android through thislink. If you have an iOS phone, press thislink.

HBO GO ® Original movies and series.

Developer:

HBO Digital Latin America LLC

Click on " Login " in the upper right corner.
Login with your email address and password. Then press " Enter ".
Find the series or movie of your choice and open its technical sheet. You will see that there will be the icon to play, share or download. Press the down arrow which indicates " Download." This procedure should also be done with each chapter of a series.
To see all the content you have downloaded, press the option " Downloads ", which is in the right corner of the bottom bar of the screen.
At the end of the download, put the phone in Airplane Mode to verify that it has downloaded correctly. Enter the HBO application, you will see the "No Connection" screen. At the bottom you will see a button that says " See my Downloads." You'll also appreciate the lock icon, which works to open only kid-friendly content. To access the complete list, click "See my Downloads" again.
Note: In case you do not have a user within HBO GO, you must download the app and press the " Enjoy free trial " button. You will have to create an HBO ID, add an email and enter a password. Then, the platform will ask you to enter a payment method to make the registration official. It is worth mentioning that HBO will charge your debit or credit card after the 7-day free trial ends .
Through external pages
If you want to use external pages that record the content you are watching on HBO, PlayOn is a good option (click on this link https://www.playon.tv/ to download it). This tool records streaming videos from other web portals such as HBO, Netflix, Amazon, Hulu, etc. You can download the app both on your phone and on your PC. However, before using this program on the computer, you must share the phone screen to the computer.
If you have a Windows 10 computer, type in the Windows search engine " Connect." You will see that a System application will appear. Follow the instructions that the program will offer to connect your smart devices. It is worth mentioning that, for its proper use, both computers must be connected to the same Wi-Fi network.
Download conditions
There are certain requirements and conditions that you must take into account to download movies or series on HBO. In the following list you will be able to appreciate them in detail:
The downloaded movies and series will be valid for 30 days. They will then automatically be removed from your H
O GO account within 48 hours.
In cases of travel, you should try not to connect to a Wi-Fi network, since the
Downloads can only be made on iPhone, iPad, iPod Touch and Apple TV with iOS 10.0 or later. Now, you can download HBO GO on Android according to its version.
The content you download is non-transferable. That is, you will not be able to transfer it to another phone or tablet or to the computer, since it does not have an MP4 format.
You can only download 23 or 25 videos per device.
You will not have the option to download content if you use the HBO GO free trial. Also, if you cancel your subscription, the videos you have downloaded will not be available.
In the event that HBO loses the license of a movie or series, this content will be completely removed from the platform.
The steps to download movies or series from HBO to watch them offline are quick and easy to execute. You only need to have a smart device with enough storage memory. In this way, you will have all the content of your preference on your phone or tablet and you will be able to see it even in places where you do not have a good signal or coverage.