Streaming
How to create an account or sign up for Netflix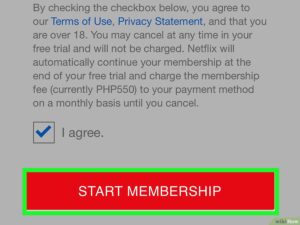 The way television is watched has changed a lot in the last few years or in the last decade. Since people prefer to opt for streaming platforms to be able to enjoy the best possible content, which is not always free.
We can now watch series, films, programs and documentaries even on the screen of our smartphone. As long as we have access to the internet, because currently activities require internet. Another of the essential characteristics of streaming services is that they do not have advertising of any kind, because they follow the subscription model .
Netflix has been one of the great promoters of the streaming service, it is the most popular today. It has thousands and thousands of contents, which can be viewed from a smartphone, tablet, computer, console or a Smart TV.
Create a Netflix account on PC
Creating an account is extremely simple when this procedure is performed from a computer. For this you will only need to have an email, phone number and have your credit or debit card details.
Enter the official page : First access the official page that can be directly through this link:https://www.netflix.com/

. The page will redirect you to the version for your country. On the main page you see a red button that says

Try now

, you click on it.

Choose a subscription plan : A process will begin in which what you must do first is choose the plan

, for this you must click on the red button that says

See Plans

. There are three options:

Basic, Standard and Premium

. Choose the one that is within your budget and suits your needs.

Complete your emails and choose a password : Once you have chosen the right plan for you, the next step is to fill out a form with your email and password . Avoid using the same one that you use for your email.

Choose payment method : As you will notice, Netflix has several very secure options to pay for your subscription. How to create a Netflix account is quite simple until this step. At an international level, it is possible to pay with Visa and Mastercard credit cards, as well as it is possible to use gift cards or in some countries, payment with debit cards and PayPal is available.

Complete the payment form : When choosing to pay by card, you only have to complete all the information according to what is on the plastic: name of the holder, card number, expiration date and security code. In the case of using a gift card, you will only have to enter the code on the back. After this, you will be able to log into Netflix from any platform.

Enjoy Netflix!
How to create a Netflix account from Android or iOS
The process to create an account on Netflix from a mobile device can follow the same guidelines that were given for PC. Only that would be using the mobile browser. As you know, there is an official app from which you can create an account on Netflix.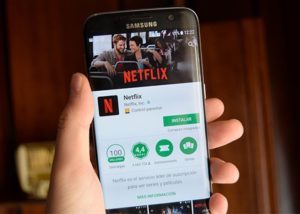 This procedure is applicable for devices that come with the Android operating system, as well as those with iOS. It's nothing to freak out about, everything is pretty straightforward up to this point.
Download the official application : The first of the steps that must be carried out is to search for the application according to the operating system of your smartphone or tablet. In this case, if it is Android, you would need to go toGoogle Play

. If you have a device that is iOS, you must access the

Appstore

.

Google Play : you must do this procedure directly on your mobile device. You have to click on the green "Install" button and then you have to accept all the permissions that the application requires in order to function.