Streaming
How to create an account or sign up for HBO Go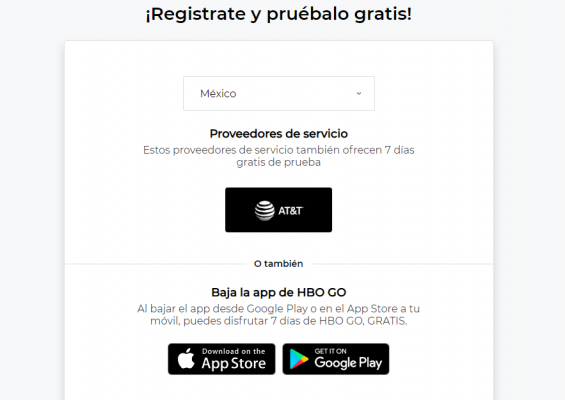 The HBO streaming service, also known as HBO GO, is one of those platforms that compete with Netflix in terms of offering a catalog of series and movies to watch and enjoy from phones, tablets, PCs and Smart TVs at all times. To access this service, it is necessary to create an account that allows us to enjoy a free trial period and thus have a real approach to everything that this excellent service offers.
If you do not know how to register for HBO for free to start enjoying all its content, then you have come to the right place, since we will teach you how to register for the HBO platform from your phone or your web browser quickly, comfortably and easily . What are you waiting to continue reading?
Sign up for HBO
If you want to get the most out of HBO and HBO GO, then here we explain how to create your account for this platform:
From your smartphone
If you are an Android or iOS user, you can use HBO GO directly from your cell phone and enjoy all the HBO content from wherever you are. To register on this platform, what you must do is:
Download the official HBO GO app from the Play Store or the App Store, depending on your case.

HBO GO ® Original movies and series.

Developer:

HBO Digital Latin America LLC

Once you access the app, press Enjoy HBO GO Free.

Now you just have to fill out the registration form to start your free trial period on the platform.
Remember to keep in mind on what date your trial period ends, since once it ends, the service will begin to charge your subscription.
From your pc
You can also enjoy HBO GO using your computer, to register in this way, use your web browser and follow these instructions:
While in your browser, go to the site HBO GO website.
Once there, head over to the blue Enjoy Free Trial button .

Now you must choose your country and the provider or platform you want to use to register and start your free trial period.

In case you use a mobile device, follow the procedure explained above and then return to your computer and log in to HBO from your browser to see all the content of this platform from your screen.
If you already have an HBO subscription
In case you are already subscribed to HBO channels through a television provider such as DirecTV or Movista r, then you will not need a separate subscription to enjoy HBO, since you will be able to use your subscription information to make use of this platform. . If you don't know how to do it, now we explain what you should do:
Access the HBO app from your device.
Press Connect with your provider's account.
In this form you must choose your country and the service provider you use.
Now you only have to enter the information regarding your TV provider subscription and that's it.
Now you can access all series and movies hosted on HBO at no additional cost.