Streaming
How to contract Netflix? Complete step-by-step guide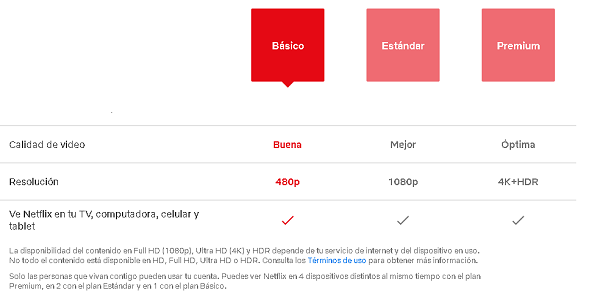 Surely you are in the situation of wanting to see your favorite movies and series and you have looked for an ideal platform to be able to carry out this task. Among the most recommended is Netflix. For that reason, in this text you will learn how to hire the service of said streaming platform in a mega complete step-by-step guide so that you can do it.
As is well known, on Netflix you will have a wide catalog of series, movies, documentaries and much more material for the payment of a monthly subscription. You should know that, to contract the service, you have different payment methods, which will be mentioned throughout the post. Read on to the end to learn how to sign up or subscribe to the Netflix platform.
Procedure to follow
To contract the Netflix service, you have to carry out certain steps that, for greater comfort, can be divided into four major steps, which will be detailed below:
Access from your browser to https://www.netflix.com/
Fill in the blank with your email address and click "Continue ".

After that, a welcome window will appear with a few steps to follow, press "Continue". Next, you must fill in your email address again and create a password.

After that, you must select the type of plan you want to hire and press "Continue".
Finally, you have to select a payment method.

Once this is done, you will receive a confirmation email at the address you have previously indicated. After that, you can now log into your account and start enjoying Netflix services.
From the phone
As you know, Netflix can also be used from your mobile, this being the most frequent medium for the convenience of taking it everywhere. Subscribing to Netflix from your mobile is just as simple as through a computer. For this reason, the steps to follow are exactly the same as those explained in the previous procedure. The only difference is that you must first download the application to your mobile from the store.
To download Netlfix to your cell phone and be able to contract the services of the streaming platform, you can use the following buttons:
Netflix for Android