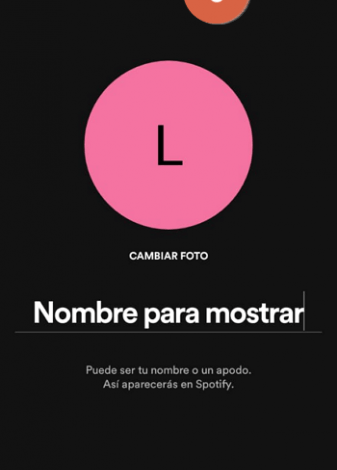 Spotify has become the cross-platform application to enjoy the latest generation of multimedia content, audio, videos and podcasts. To make use of these benefits you must register through a user account, although you can also enter through Facebook or your email, that is why you should not worry when you log in. It should be mentioned that the registration data cannot be changed.
Many people often confuse user data with the display name. The latter is the only one that can be modified. It is important to note that, at the moment, it is not possible to perform this action from the browser. That is why, if what you want is to change the identification information in Spotify, you must follow the steps shown below, to do it easily and quickly.
From the app
To make the change of your information visible from your Smartphone, Tablet or PC, access the application previously downloaded on your device and log in to Spotify. Next, you will have to follow a series of steps:
In the upper right corner, enter the "Preferences" menu (the gear icon).
Access the "View Profile" option .
Swipe on the screen and select "Edit Profile. "
Enter "Display name. "
After completing these steps, you will be able to edit the name that you want your friends to see in your Spotify user profile . You also have the option of selecting a photo or image that accompanies your name if you wish, allowing your friends to identify you more easily.
To finish, select "Save".
Once you have completed this procedure, your information to display will have changed immediately in your Playlists and activities with friends.
Alternative
One way or suggestion that will also help you to change your data is to create a new account, with this you will be able to modify the access and profile information to display in the Spotify application. It is worth mentioning that, using this method you can recover the Playlists saved in your old account, so this should not be a concern for you.