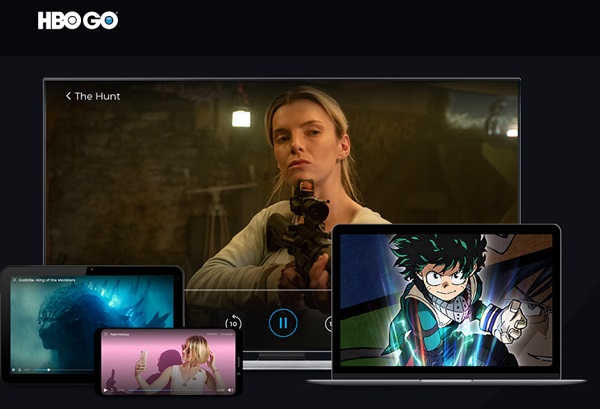 HBO Go is a subscription streaming service that offers entertainment content for its customers, such as recent movies and TV series. This platform belongs to the company Home Box Office, Inc. Although initially HBO offered its services only to its cable television or satellite television subscribers, it is now positioned as one of the most important portals to access movies and series.
You can enjoy HBO Go from a web browser and its official application, which is present on both Android and iOS. In addition to this, you will then see what the functions of this platform are, how to create an account if you still do not have one and the different features and compatible devices from where you can access to see all your favorite series and movies.
How HBO works
HBO Go is self-operating as a streaming television service, where exclusive content, such as recent, high-rated movies and television series, is offered for a fixed and periodic fee of money. To take advantage of the entertainment content of HBO Go, it is necessary to subscribe to the corresponding platform to access the services of this platform, this will be achieved by downloading the application to an available device that has internet access.
Once the user has registered on the HBO Go platform, they will have a free trial period, where you can watch all kinds of movies and series until the payment period begins. After that, you must pay a monthly payment to enjoy the benefits of the HBO platform. Also, you should know that HBO Go is independent from HBO, since they are similar but individual services.
Create an account
To access HBO Go streaming services, you must create an account within the platform. Therefore, you will have to follow the steps detailed below.
Access the official HBO Go site using the following link: https://www.hbogola.com/home
Then, in the HBO Go portal, you must click on " Register ", which is in the upper right corner,
Once the option is selected, you will be directed to another entry where you will have to click on " Enjoy a free trial " or " Discover HBO GO ".
The next step will be to fill in the access data, such as a user ID, password and available email. After that, accept the terms of use and click on " Create your HBO Go account ".
Once the required data has been entered, the platform will offer you different subscriptions and their respective rates.
Having chosen the corresponding plan, we proceed to choose the type of payment.
Once the HBO Go terms and conditions of use have been accepted and the data verified, the process of creating an account is concluded.
Log in
After registering a profile on the streaming platform, there are only a few steps to log into HBO Go. These are very easy to do and will be detailed below:
First of all it must be accessed through the HBO Go official site or failing that, from the mobile application.
Next, click on the " Sign in " option .
There you must enter your account information on this platform, such as the email used and the password.
Once the above data has been entered correctly, a new session on HBO Go will have been successfully started.
Characteristics
This famous streaming platform offers a series of advantages or fundamental characteristics, which will be detailed below:
It has recent entertainment content, with more than 400 popular titles of movies, series, documentaries and more.
At the beginning of each paid period, around 7 days are offered free, which depends on the country where you want to enjoy this service.
You will have the option to previously load the content and then view it without the need for an Internet connection, in case you want to view your series and movies at another time.
It has an application available for both the Android and iOS OS.
The user can cancel his subscription at any time he wishes without being subject to any kind of contract or commitment.
It is available in a large number of countries in Latin America and the Caribbean region.
It offers < font>exclusive content that the HBO company produces or whose rights belong to them, such as the series The Sopranos, Six Feet Under, Game of Thrones, Westworld, True Detective, among others.
You can have 3 profiles within the same account. However, only two users can use it simultaneously.
Available platforms
HBO Go has achieved a great impact within the market, due to its great diffusion and demand, many users do not know specifically what equipment exactly supports this kind of applications, so before joining this service it is necessary to know the compatible devices to enjoy HBO Go.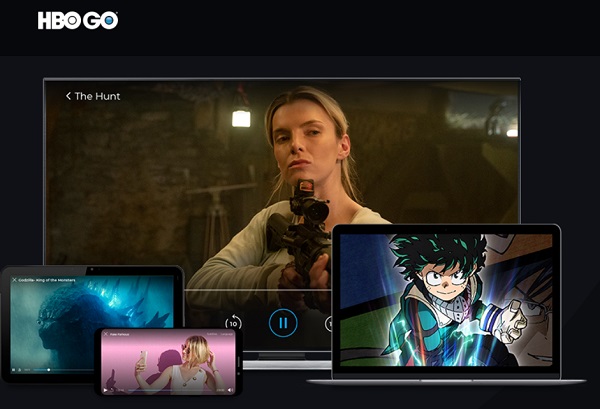 Computers
It is true that a large number of desktop computers could support the basic services of HBO Go, but it is recommended even by the same platform in its frequently asked questions and user help section that a computer has the following minimum specifications to get the most out of it. Take advantage of HBO Go and enjoy all its content with the best quality:
Windows 8.1 or High Sierra Operating System .
RAM memory with at least 4GB.
Processor Intel i3 1.5GHz.
Latest available version of Mozilla Firefox, Google Chrome or Safari.
Mobile devices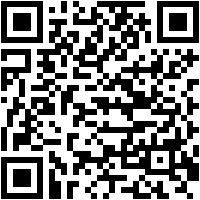 HBO GO ® Original movies and series.
Developer:
HBO Digital Latin America LLC
HBO Go is available on both the Android and iOS Operating Systems , and its most recent versions can be found in theofficial portal of Google Play and in theofficial App Store site. Where it is recommended to have devices with the following minimum properties :
On iOS 9.0 devices . or iOS 12.0 the higher version.
In Smartphone with Android Operating Systems , the minimum is 5.1 Lollipop or Android 7.0 Nougat, or failing that, the most recent version available.
Smart tv
Of course, the best option to fully enjoy HBO Go streaming services is on a screen of such dimensions that it does justice to the resolution of the content. For this reason, Smart TVs are one of the favorites by the audience to adapt this kind of services, since they offer greater comfort and image and sound quality.
For these devices, the HBO Go platform is available for equipment such as Apple TV, Android TV, Chromecast, Roku players and may be present on LG TV and SAMSUNG TV. And to activate the Smart TV using the QR codes, the following Operating Systems are required.
IOS 11.0 Operating System.
< ont>Android 8.0 Oreo Operating System.