Streaming
Disney Plus: What it is, what it is for and how it works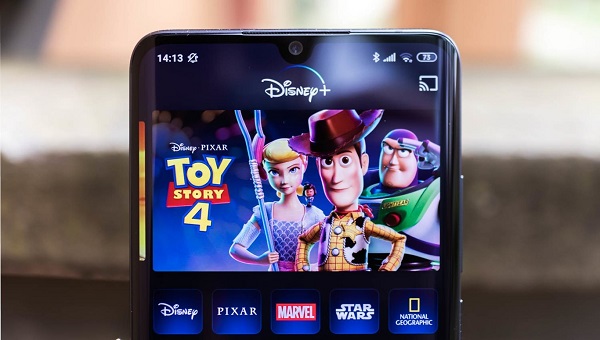 Disney + or Disney plus is a video streaming service operated on demand, that is, the user chooses what he wants to see from an online repertoire or catalog. It was created and developed by the Media and Entertainment Distribution division, owned by The Walt Disney Company. This is mainly focused on the transmission of original movies and series of the chain, in addition to other brands of the same.
Among which are Marvel, Pixar, Star Wars, Disney and National Geographic. This service was launched to the public at the end of 2019, initially it was released in the United States and Canada. Then, in 2020, it was offered as a trial version to other parts of the world, including Europe and Latin America. However, its popularity and demand was so great that this modality is available only for seven days, then you will go to the paid version.
What is it for
Disney Plus is used to view online content from any electronic device that is compatible with the platform. In it you will find series, films, short films, documentaries, etc., made by The Walt Disney Company and its allied companies (Marvel, Pixar, Disney, Star Wars, National Geographic). Which are distributed in different categories, according to their original production.
How does it work
Disney Plus offers an extensive catalog of series, movies, documentaries, programs or TV shows in Streaming, for the whole family. It is an online service, on demand, in which you can choose what you want to watch, as well as pause, stop, play, download or resume at the time you want, as long as you have a stable Internet connection.
How to register
To be able to access Disney + you need an account within this platform, which you can create quickly, from the same site by clicking on the "Subscribe now" button. For this you will have the option to choose between a monthly plan of $ 5.99 or an annual plan of $ 59.99. Keep in mind that the price may vary according to the means of payment or the country in which you are.
When you register, you will be asked for an email, accept the terms and policies of use of Disney Plus, password and billing method, in that order. For the latter you can choose between a credit card or PayPal account associated with it, then you can choose the type of plan you want for your account. Once you manage to verify and activate your new account, you will have to complete other important information, such as the creation of one or more user profiles.
Regarding profiles, Disney Plus allows you to create up to a maximum of seven profiles within a single account, each with its own access credentials. Similarly, only four members of said account will be able to view the content they want simultaneously, either from a mobile device or Smart TV. Now, once inside your profile, you will find the main window and you can navigate between the different options available.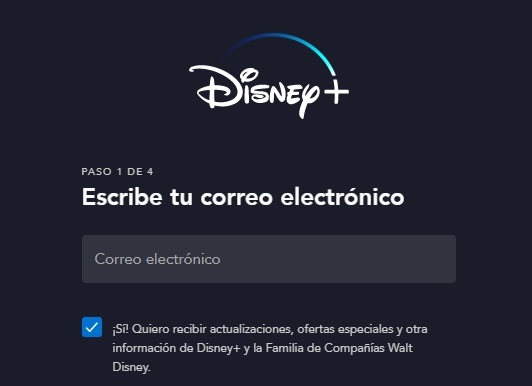 Available programming
As mentioned so far, Disney + brings together all the series, animated films, live action, etc., from Disney and its allied companies. In this platform you will find the classics of the "Wonderful world of Disney" since its inception, as well as documentaries made by National Geographic and the latest news in the "Marvel Universe". Some of the content that can be viewed is mentioned below:
Pixar : This category shows the funniest short films from Disney Pixar, in addition to the original animated films of this company, such as: Toy Story, Cars, Coco, Unidos, Intensa-Mente, Monsters Inc., among others already known by the public.
Disney : It is perhaps the favorite category of the smallest, as it presents an incredible collection of films in different styles, including the popular princesses and the highest grossing Live Action of this company. Among the content of this menu, you will find: Mulán (Live Action and animation), Moana, Bambi, Snow White, Camp Rock (1 and 2), High School Musical (1, 2 and 3), Lady and the Tramp (Live Action and animation), among others.
Marvel : Already known to the public, thanks to its incredible productions. In this section you will see movies and series such as: The Avengers (the complete saga), Iron Man, Loki, Thor, Spiderman, Guardians of the Galaxy Vol. 2, Dr. Strange, Ant-Man and the wasp, Black Panther, among others .
Star Wars : The name of this menu category does not leave much to the imagination. Well, if you are a fan of Star Wars and the science fiction story that occurs behind its characters, you can assume that it includes the entire movie saga. Among which we can mention: The Clone Wars, The Force of Evil, The Last Jedi, etc.
National Geographic : Dedicated exclusively to all the documentaries made by this company, simultaneously with Disney. In addition to series and exclusive movies from this channel, which you can enjoy whenever you want, without interruptions, from any of the compatible devices.
Advantage
In addition to the extensive catalog of series, shows, films and documentaries, Disney + offers some advantages, such as those described below:
Allows you to download content.
You can resume your movies, series, etc., at the exact moment it stopped.
It has all the sagas of the movies.
Provide hours of entertainment for all members of the family.
HD quality in all its content (excluding those that do not have this resolution).
Compatibility with multiple devices.
Disadvantages
Although it is apparently very difficult to find negative aspects in Disney Plus, this platform also has some disadvantages, such as:
It requires an Internet connection to work.
Some countries do not have the service.
Content already seen for years.
It does not offer a great variety of programming compared to its competition.
Compatible Devices
Disney + is compatible with multiple Operating Systems, browsers and devices, among which are: Android, iOS, Roku, Smart TV, Chromecast and TV Box. It should be noted that, in the case of Smartphones, you must download the application and log in with your account to start enjoying streaming content. For the Google OS you canget the app from the Play Store, while for Apple, you mustgo to the App Store.