Streaming
DIRECTV GO: what it is, what it is for and how it works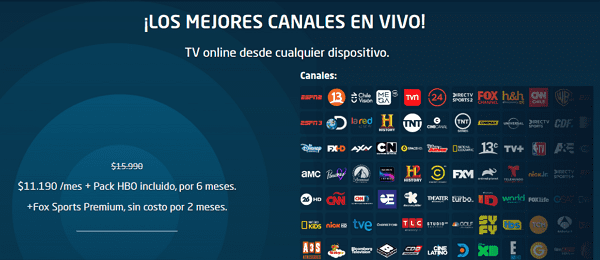 DIRECTV GO is an online pay TV service and video-on-demand reproduction that functions as a subsidiary of DIRECTV in Latin American countries. It was launched on the market at the end of 2018, in Bogotá, Colombia and later expanded to other areas of the territory, such as Chile and, most recently, Brazil. It is worth mentioning that, within its programming grid, there are also open television channels.
This service is available for the public to enjoy on different platforms, including Android and iOS in their mobile version. So it can be used in different equipment, as long as they are compatible. In addition, its use is independent of DIRECTV, that is, you do not need to be a subscriber customer to view content on DIRECTV GO. In the following text you will find all the information in more detail.
What is it for
DIRECTV GO allows you to enjoy content on demand, the best movies and complete series on demand, that is, according to the preferences of each user. However, it is important to clarify that PPV films are exclusive for TV, so you will not be able to view them on this platform. However, this service has more than 89 channels, including the most popular on pay TV, such as ESPN +, FOX +, ESPN2, ESPN3, Animal Planet, DirecTVSports2, etc.
How does it work
Traditional DIRECTV users can enjoy DIRECTV GO for free, they just need to access the platform website, click on the necessary option and use the email associated with MiDIRECTV. Now, for those who do not have any type of subscription, there is the possibility of creating an account by following the same attached link. It is worth mentioning that they can enjoy 7 free days of programming, before deciding to hire the service.
To do this, they must have a credit card and provide the necessary information to create a user profile on DIRECTV GO. In case you are already a satellite client, the process you must follow is as follows:
Click on the " Login " button or access the app from your mobile device. Note : To download the application for Android you can followthis link or doclick here if your device corresponds to iOS.

DIRECTV GO

Developer:

THE DIRECTV GROUP, INC.

Select the option " MiDIRECTV ".
Write your email and password associated with the account in MiDIRECTV.
Note : If you do not know the associated email or you do not have an account in MiDIRECTV, you can continuethis link and manage the data of the profile in question.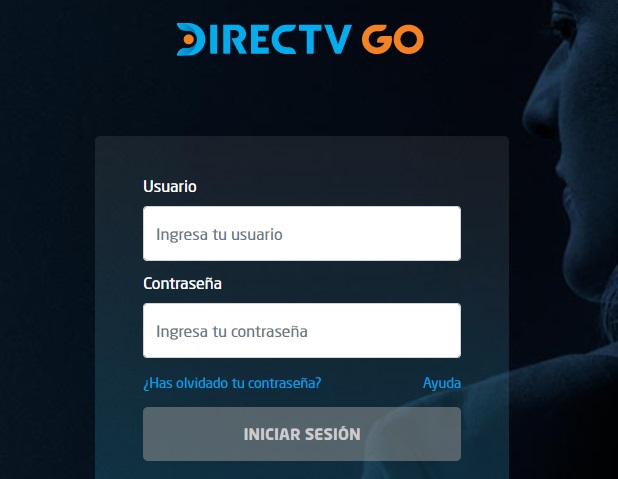 Once this process is complete, you can start enjoying the best free and paid content on DIRECTV GO, including full seasons of your favorite series and the best movies live or with Streaming service.
What kind of programming does it offer
You should know that the programming available on DIRECTV GO is exclusive for clients of this platform. In the case of DIRECTV Satelital users, the channels will depend on the plan or type of subscription they have within the service. Now, it is necessary to clarify that some on the DIRECTV grid will not be on DIRECTV GO due to restrictions on the use of the chain.
In the same way, it is possible that customers with a decoder notice divergence in the available programs and their transmission schedule, on both platforms. This is because this information is adapted to the region of each user and is subject to the signals provided by the programmer. However, among the channels available in the basic DIRECTV GO plan, are:
A&E
AMC
Animal Planet LatinAm HD
Antenna 3
Atreseries
AXN
Baby tv
Boomerang
snail
cartoon Network
Cinemax
City TV
Cnn in Spanish
CNN International
Comedy Central
DIRECTV Sports
DIRECTV Sports +
DIRECTV Sports 2
Discovery Home & Health
Discovery ID
Discovery Kids
Discovery Turbo
Discovery world
Disney Channel
AND! Entertainment
The Gourmet
Time
ESPN
ESPN +
ESPN2
ESPN3
Europe Europe
Film & Arts
Food Network
FOX
Fox Sports
FOX Sports 2
FOX Sports 3
FX Movies
Glitz
Golf Channel
H2 History
History Channel
HTV
I-SAT
Lifetime
More Chic
NatGeo Kids
NatGeo Wild
Nick jr
Nickelodeon
OnDIRECTV
Paramount
Tv shorts
Smithsonian Channel
Sony
Space
Studio universal
SyFy
TBS
TCM
Telemundo
Spanish Television
TNT
TNT Series
TRUTV
Universal Tv
Warner channel
WIN Sports
How to subscribe
To subscribe to DIRECTV GO without being a satellite or traditional customer, you must follow the steps described below:
Go to DIRECTV GO site.
Create the account by providing the required information ( Username and password ) and follow the necessary process.
Write your name and contact email.
Accept the terms and conditions of use of the service.
Look in your email for the confirmation order issued by the web.
Important note : DIRECTV GO accounts can only be created with VISA or MasterCard credit cards, national or international. It is also important to mention that the only way to subscribe to this service is from the official website. Well, the profiles provided by third parties are subject to review and, therefore, possible closure.
Supported Devices or Platforms
You can enjoy DIRECTV GO on different platforms or Operating Systems, including: Smart TV (Samsung, LG, Android, Amazon Fire, Apple), iOS (iPhone, iPod or iPad Touch), Android (Smartphone or Tablet), mobile streaming devices, such as: Roku and Chromecast.
Similarly, compatible browsers also grant you access to the service from your computer. Now, in the case of mobile phones, when you access DIRECTV GO from any browser, you will be directed to the application. Therefore, the most viable way on Smartphones is to download the app.
In which countries is it available
It is important to clarify that this service is not available in all Latin American countries. Since some have restrictions for this type of platform or it has not expanded to that region. That is why you will find a list below, in which you can verify if DIRECTV GO works in your country:
Argentina
chili
Colombia
Ecuador
Mexico
Peru
Uruguay
As can be seen throughout this post, DIRECTV GO is a super complete service with which you can access free or paid national and international programming on different devices. You just have to take into account the policies and conditions of service before hiring and have a credit card approved by the platform.