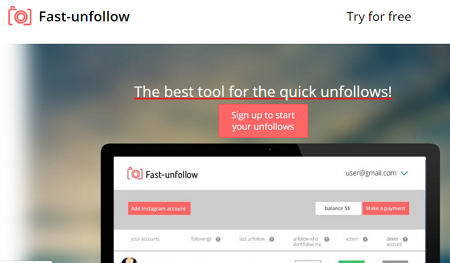 Whether you are positioned on Instagram or you are in full brand growth, it is important to be aware of your true followers and especially those who still do not. In this way, you can study how effective your strategies are being and, if necessary, find a way to improve them to obtain the desired results.
For this there are some techniques that you can use, from studying your community manually, to using the different third-party applications on Google Play, such as Followers for Instagram. You even have the option of turning to specialized websites in this area. However, these latter options may require a small investment on your part.
Search manually
This is probably the most tedious technique of all, as it involves searching one by one for the people on your Instagram account and verifying if they are really your followers. To do this you must:
Access your profile by clicking on the photo located in the lower right corner of the screen.
Click on the " Followed " section.
Select someone from the list.
This will take you to that person's profile, where you must press " Followed " again.
Look for your name in the list, it is usually located in the first place of the same if the person follows you. In case it does not appear, it means that this account is not part of your followers.
By doing this with each of the profiles, you will be able to differentiate who is really part of your community, from those who were only looking for a like from you. Something you can do to speed up the process a bit is to compare both lists of your own profile (followed and followers), so you will save time and you will discard some profiles.
Using third party apps
Before trying any of the applications described below, it is important to mention that some of them are limited based on the number of followers or accounts you follow. While others do it based on their version (free / Premium) and the Instagram API.
Followers +