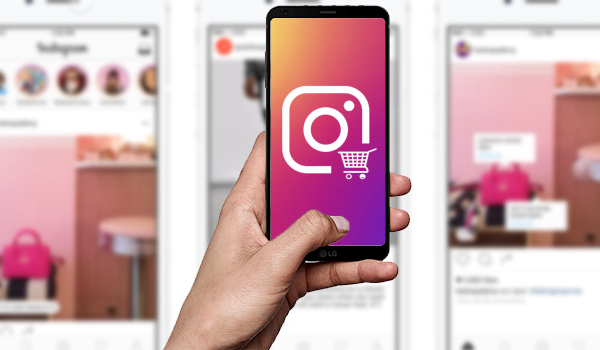 The "Swipe Up" or "Slide up", as it is known in Spanish, is one of the tools most used by Instagram users today. But what is this button really about? and When should it be used in your Stories ? Well, in the following post everything concerning the aforementioned function is explained in detail, from its definition to how to add it and the importance of it within your stories.
In this sense, the first thing to keep in mind is that the "Swipe Up" option is not available for personal or individual profiles. Therefore, in order to use it, you require a business profile from where you can generate traffic to your website without having to apply the phrase "Link in my bio". To know everything about this topic and get the most out of it, keep reading this post until the end.
What is it about
Swipe Up is a feature built into Instagram, for business accounts with a considerable number of followers. It is a quick way to bring traffic to the website you want, without the need for users to visit your biography in order to obtain the necessary link for it.
It is used mainly in Instagram Stories to promote content, since it allows you to place a link directly in the story of any user who uses it. In this way, it is avoided to add the typical message "Link in my bio" or similar, since when Swipe Up, the user will be taken automatically to the site in question.
Now, it is important to mention that it can only be used by accounts that exceed 10,000 followers, which is uncomfortable and annoying for most of the users of this platform. However, this limitation arose with the appearance of the Swipe Up, as a prevention of the excessive use that could be given to the mentioned button.
However, this does not apply if you own an online store with a product catalog on Facebook or Instagram Shopping. Well, these types of business accounts have certain "rights" or access to services such as "Swipe up."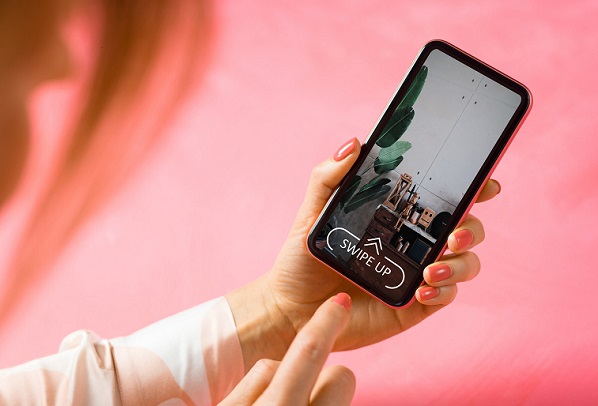 How to use it
If you have 10,000 followers on your Instagram account or business profile, using Swipe Up in your Stories will be very easy. You just have to follow the steps mentioned below to activate this function:
Start creating a new story, for this you must click on the " + " icon , press your photo in the Stories section or slide the screen from left to right.
To add the Swipe Up to your story, click on the linked chains icon.
This will give you access to a new window in which you must write the link or URL to use to direct your audience.
Note : You must write the full address of the site and click on the green button or "Done", as applicable for your device.
If everything is correct, you should be able to see the chain icon highlighted with a white circle. If not, repeat the process and verify that this happens at the end. When you are satisfied with the appearance of your Storie, send it, by doing so you will have finished activating the Swipe Up. Now, it is important to mention that Instagram does not generate statistics from clicks on this link, so you should use another tool if you want to get these metrics.
With Instagram Shopping
The accounts that do not meet the 10,000 followers, but have access toInstagram Shopping, can make use of Swipe Up in their stories within the social network. Now, for this to be possible, it is important to comply with a series of requirements, among which are:
Have a business account.
Activate Instagram Shopping (if you don't know how to do it, you can go to this link and know all the steps or requirements).
Have a product catalog on Facebook or in your online store.
Tag the products in your posts as you upload them to the store.
In this way, the products are located in the Instagram Shopping tab and the Swipe Up is activated automatically. Therefore, when uploading a Storie, the option "Instagram profile store" will appear in the chain icon.
When to use it
It could be assumed that the correct time to use this tool will depend on the type of post you want to make. Being more profitable in the growth of your store for the promotion of offers, services, new products, etc. In the same way, it is quite useful if you want to speed up traffic to your website, because by having a Swipe Up, the user can go directly to the site without having to leave Instagram.
Importance of using it
Having a Swipe Up in your Instagram Stories is of great importance for the growth of your account. Well, having a number equal to or greater than 10,000 subscribers, the ads or promotions of your blog, website, products, services, etc., are carried out more comfortably.
In addition, guiding potential customers to your online store is a more practical and faster process. Since users should not leave Instagram, or waste time in additional steps to view the content of your website.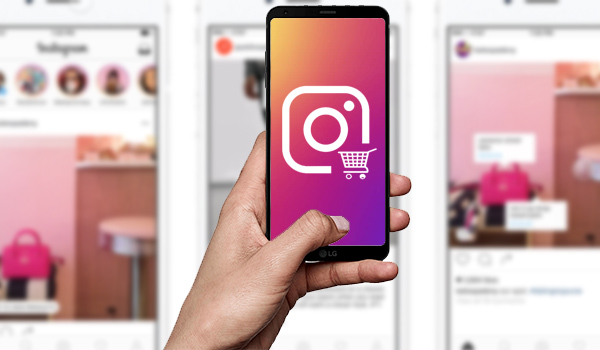 Advantages of Swipe Up
With the use of a tool as useful as this one, the advantages or benefits that you can obtain for your profile on Instagram or the website that you are promoting can be many. That is why, below, the most outstanding positive aspects
f Swipe Up are mentioned:
It allows you to generate more traffic to your website, blog or online store.
It is much easier, faster and more practical to promote your products or services through Swipe Up.
It helps you in the creation of landing pages or small home pages, which include quick and easy surveys to support market research.
As you can see, the "Swipe Up" or "Swipe Up" button is very easy to use on Instagram, but you must meet the necessary requirements for it. Remember that these will depend on the number of followers you have in your account, especially if it is an online store.