Social media
What is the best time and day to make your posts on Instagram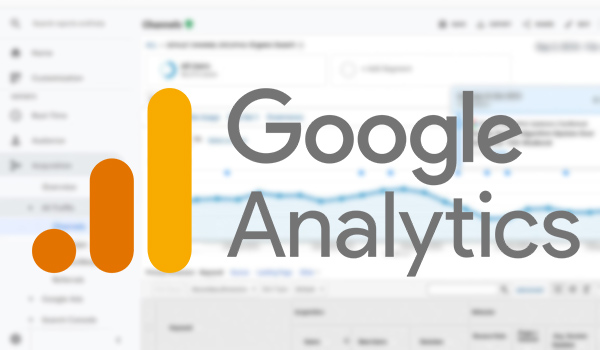 Knowing what is the best time or day to post on Instagram is an important factor to improve engagement with the public and thus achieve a greater number of interactions. However, with the constant updates in the algorithm of this social network or the differences between one target and another, this task becomes a bit complicated. However, there are fairly handy methods you can use to figure out the appropriate time to post your posts.
Among which is the Instagram analysis tool for business profiles. With it, the social network offers a complete report that includes the hours when your audience is most active, based on their weekly behavior. In the same way, by segmenting or correctly determining your market area, you will be able to study or propose possible publication strategies in your account. If you want to know more about the subject, keep reading until the end.
Aspects to consider
The first thing you should know is that there is no set schedule to post on Instagram. However, if you use the right tools you can get results that are quite successful or close to the daily activity of your followers. Now, it is important to clarify that this data is constantly changing, depending on three important factors: the frequency of publications, the type of audience and the niche or market area that you are attacking.
On the other hand, you should keep in mind that the type of social network also influences the correct use of schedules for publications. Well, it is not possible to compare the activity of users on Facebook with Instagram or any other platform of this style. To have a better concept of each of these points, they are described below:
Publication frequency : the activity in your account or the number of publications you make daily is very important in any editorial calendar. This is something that is directly related to the type of social network you are using, for example, in the case of Instagram, the content load must be evaluated based on specific schedules. It should be clarified that the latter is often provided by the same platform.
Type of audience : carrying out a correct segmentation of the target audience will help you study with better criteria, the appropriate time for your publications. For this particular point, it is important to create a Buyer persona, an imaginary representation of who your potential customer would be. With this, you will be able to establish demographic, geographical and psychological or behavioral limitations.
Niche or market area : it goes hand in hand with the previous point, because, when establishing what type of followers you are looking for, the next step will be to determine your market area. Keep in mind that not all niches fit the same schedule. On the contrary, each one requires adequate study and dedication, which is why it is so necessary to know which one your brand or company corresponds to.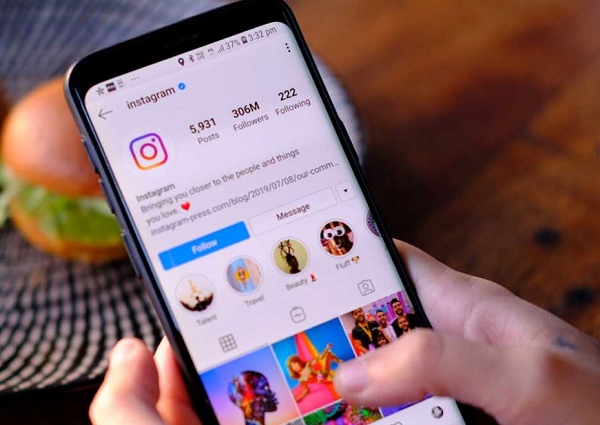 Tools to know the best days and times
There are a couple of tools you can use to find the perfect time for your posts. One of them corresponds to the same Instagram platform, they are statistics based on the behavior of your community and accessing them is very simple. On the other hand, with the help of social media managers, such asmetricool, you can get this kind of information in a few minutes. Each of these is described below.
Instagram statistics for businesses
This is a free tool that is available on Instagram for business profiles, it allows you to determine the best days and hours to publish on the well-known social network. As expected, the first requirement to be able to use it is to create your corporate profile on the platform, with this you will get accurate statistics, based on the behavior of your followers.
Now, in order to access these metrics you must go to your feed and open the side menu, select " Statistics " and, once inside this section, scroll to " Audience ". Although, you can also press the "Statistics" button located at the bottom of your biography information.
Keep in mind that the visualization of these metrics will only be possible if you have frequent activity on your profile, that is, if you make publications on a regular basis. So, if you are just starting out, you should try some of the techniques described later to learn the best time to publish your content.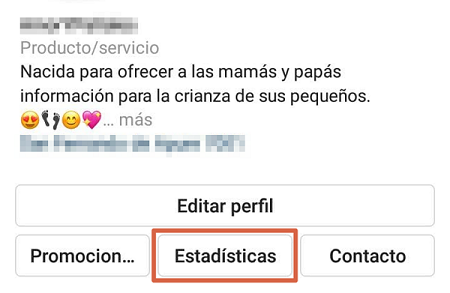 Social media managers
Another tool that will help you know the best times to post on Instagram are social media managers, such as metricool,Buffer orHootsuite. This type of platform allows you to follow the statistics or figures of your different social networks through practical reports generated from time to time. Therefore, you can study the behavior of your community and learn what is the best day or time to upload your content.
In the case of metricool, it only offers a free 15-day version, but the acquisition of the license guarantees an incredible tool that will help you grow your account. Now, there are other managers on the Internet, but most require memberships for the full enjoyment of their functions.
Best schedules according to the network
Depending on the behavior of the public, some experts on the network recommend publishing based on the school or work schedule of most users. In this sense, the best times to do it are located in the three stages of the day, being the following:
Morning hours : 08:00 to 09:00, Monday through Friday.
Noon hours : 1:00 p.m. to 2:00 p.m., Monday to Friday.
Night hours : between 7:00 p.m. and 9:00 p.m., Monday to Friday.
These are the hours when the platform has the most interaction< strong> and, therefore, there is a greater probability of getting more interactions on each publication. Now, when referring to weekends, the activity on Instagram changes, as users tend to rest as long as possible or sleep late. That is why, the best time to upload content to Instagram on Saturdays and Sundays is from 10:00 to 12:00.
Best days to post
Although there are no exact days to upload content to this social network, it is recommended to do so on Mondays and Thursdays. However, there is a discrepancy between which are the best or worst days, resulting for some, Monday, Sunday, Friday and Thursday. While, for others, Sunday is the worst day to post on Instagram. Therefore, to verify this information, you will have to follow the interaction of your community on different days of the week.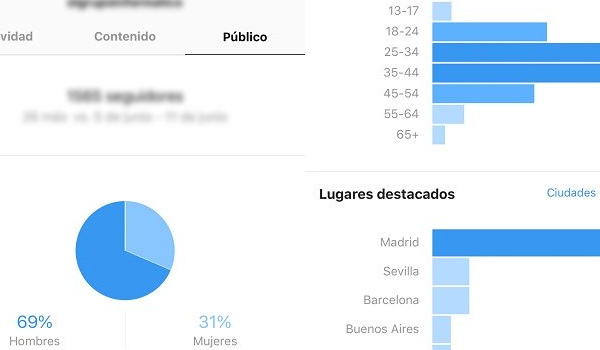 Tips to know the best time for your publications
As an inexperienced user, you may want to have more precision in the timing of your posts to increase the number of followers of your account. That is why, below, a series of tools or tips are detailed that you can use to learn to know the best time or day to upload your images or videos to Instagram.
Know your audience
It is the most important point of all, by knowing your audience and knowing at what time they connect or generate interaction on the network, it will be easier for you to schedule your publications. In this way you will get the engagement you are looking for, therefore, it is necessary to take into account the geographic or demographic aspects of your audience. This will help you differentiate factors such as the time difference or the type of activity that exists in each country.
For this you can support yourself with the tools that Instagram offers to professional accounts, such as the aforementioned statistics. In the " Audience " section you will find information regarding sex, geographical location and most frequent connection times.
Use professional tools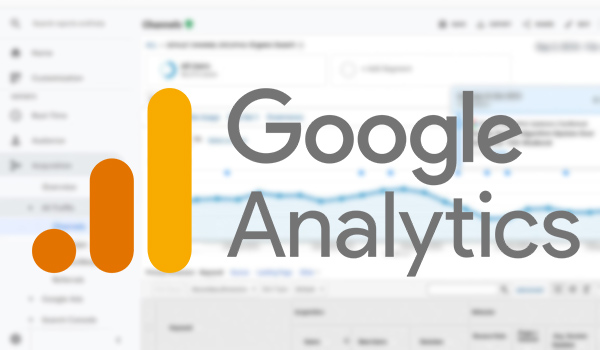 The use of professional tools maximizes the performance of any social network or website. However, most users are unaware of the benefits they can obtain from instruments such asGoogle Analytics or any other available on the Internet. That is why it is recommended to use them to obtain real statistics on the participation of the public in the different platforms of your company.
Although they may seem complicated, most have fairly comprehensive guides for inexperienced users, which describe each of their functions. In the same way, with the help of tutorials or videos on YouTube, it will be very easy for you to understand and learn to use them to get the most out of them.
Generate quality content
Even if you know the best day or the precise time to post your posts, if your content doesn't "engage" or generate interest in your followers, you will still not get any interactions. Therefore, you must be careful that your images or videos are sufficiently attractive and relevant for the different users who follow your account. In the same way, the text that accompanies each post plays a fundamental role in getting Likes or comments, make sure it is accurate.
Study your posts
Studying successful publications and taking note of the time and day they were published will allow you to find out the best times for your brand. In the same way, by doing so you will be able to optimize your future publications, to continue increasing the engagement or the number of followers for your account.
Trust your stats and use multiple sources
Not everything that appears on the Internet applies to your audience, on the contrary, remember that this is one of the factors that influences the programming schedule for Instagram. That is why, the best way to get the right time or day you publish is by trusting your statistics and evaluating the behavior of your community day after day.
On the other hand, when generating your reports, try doing it with different tools and compare the different results. Many times, some of the sites that provide this type of service are very superficial or analyze only certain specific points. Which you can complement by gathering all the options in the network.
Trial "trial and error"
As mentioned from the beginning of this text, there is no specific time to upload content to social networks. So, if you are just starting out, the best way to be sure of this information is to apply "pilot tests" or the well-known "trial and error". With this you will be able to discard those hours that are not favorable and repeating the days in which there was more interaction.
After everything described throughout this post, it can be concluded that there are no better or worse times to upload content to Instagram. But if there are ways to obtain figures or statistics that are favorable for the growth of your profile, it is therefore recommended to put into practice the different tips mentioned here.