Social media
What are the quality requirements for my videos to stream on facebook live?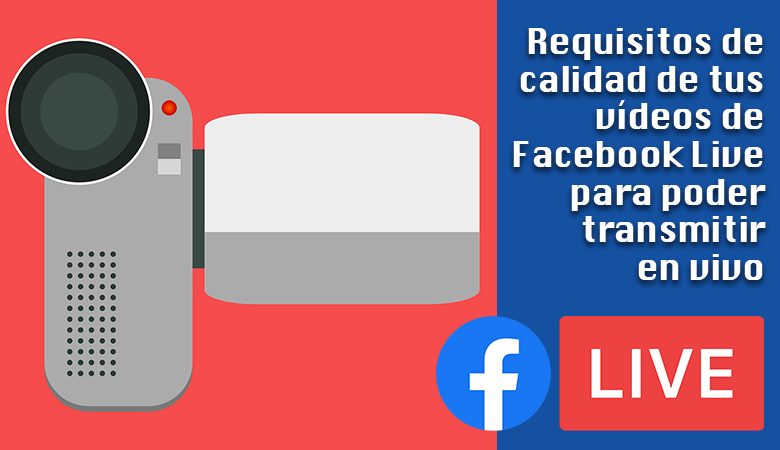 Carrying out live broadcasts through Facebook Live is a fairly effective marketing strategy, since it is a resource that is gaining popularity among users around the world.
However, this type of content should not be done randomly. There are a number of recommendations that are quite useful to increase your reach. Therefore, we will talk to you about What are the quality requirements of my videos to broadcast on Facebook Live ?.
In addition, we will share a list with the main tools or programs compatible with the platform and that allow you to increase the quality of the videos. Take notes to become an expert!
Know the quality requirements of your Facebook Live videos to be able to broadcast live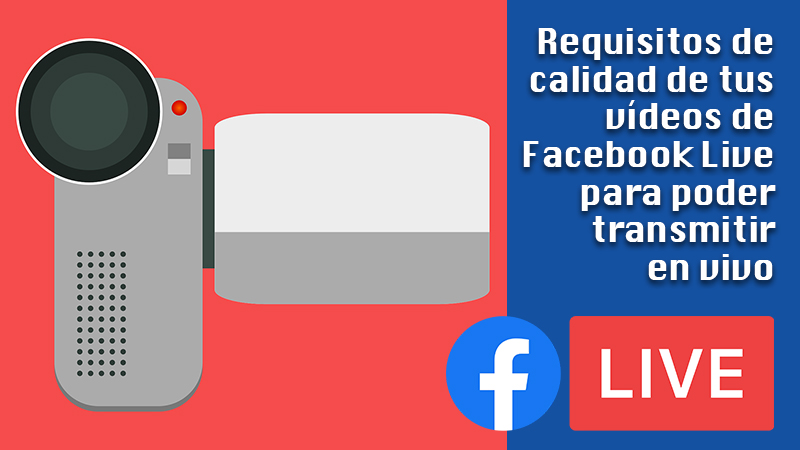 There are a series of specifications that will be of great use to you so that your live broadcasts on Facebook Live are of excellent quality. In this sense, below we will indicate the parameters to follow in terms of video, sound and advanced settings.
Go for it:
Video
Resolution: 720p (1,280 x 720) at 30 frames per second.
Set frame interval: GOP of 2 seconds or interval every 2 seconds.
Recommended maximum bit rate: 000-6,000 kbps. It should be noted that the bit rate will depend on your Internet connection.
Live API: Supports only H264 encoded video and AAC encoded audio.
Maximum duration: 8 hours.
Audio
Sampling frequency: 48 kHz.
Channel arrangement: stereo or mono.
Codec:  AAC.
Bit rate: up to 256 kbps.
Advanced configuration
Pixel aspect ratio:  square.
Frame type: progressive scan.
Bit rate encoding:
List of the best programs to broadcast on Facebook Live in the best possible quality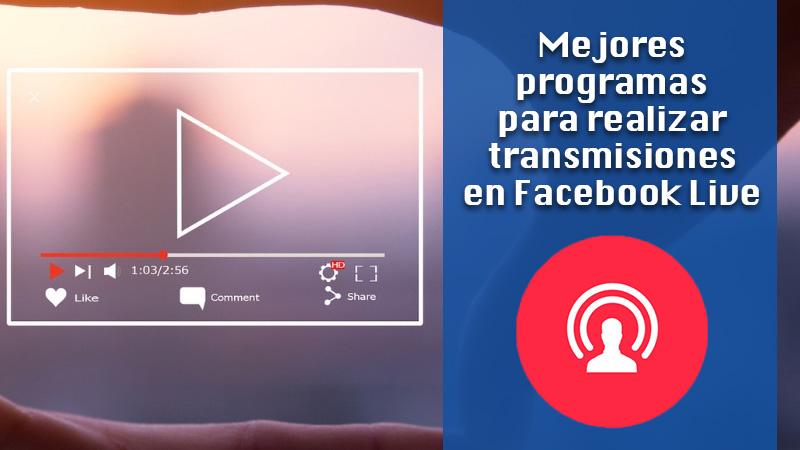 One of the most interesting features is that Facebook Live is compatible with a wide range of streaming software so that the quality of your videos is much better.
Next we will talk about the top 5 in this area:
Streamlabs.com
It is one of the most popular streaming apps to stream from your PC. One of the most outstanding aspects of it is its compatibility with platforms such as Facebook Live, YouTube or Twitch . Specifically , Facebook games are connected to Streamlabs OBS so that you can show your games to your followers.
XSplit.com
XSplit Broadcaster is another streaming software compatible with Facebook, and through which you can show your favorite games to your followers without problems. It should be noted that it is paid, and includes custom interfaces. It is safe and easy to configure.
OBSProject.com
It is another of the alternatives available to run your live broadcasts on Facebook Live. It is open source and targets both amateur and professional streamers. One of the positive aspects of using external tools is that they allow you to configure more technical details about the video.
Be.Live
It is an online tool through which you can manage different aspects of your Facebook Live videos. It is 100% compatible and possibly one of the best known. It offers a free trial version to take an overview before deciding to sign up for it.
Wirecast
Last but not least is Wirecast. Generally speaking, it can be said that it is a live video production tool, so its approach is a bit more professional than the alternatives mentioned above.
What is the ideal Internet speed to broadcast in good quality on FB Live?
The Internet connection is an important part in the lives, because depending on that the quality of the videos will be affected or not.
In this sense, the Facebook platform has a series of indications regarding the recommended speed at this point:
Recommended maximum bit value: 4000 Kbps or 4 Mbps.
Recommended value of audio bits: 96 Kbps or 128 Kbps.
Tips for making the best live broadcasts on Facebook Live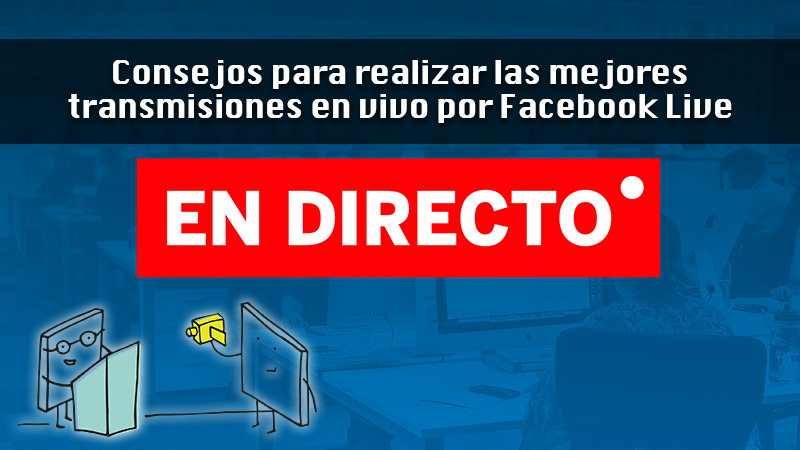 After knowing all the technical details regarding live broadcasts through Facebook Live, you should know that there are practices that will help you improve the reach of your brand .
Discover the 5 main tips:
Plan the broadcast
During live video, anything can happen. Therefore, the best thing to do before starting is to have a planning about the topics to be discussed, the order, and other details that may be relevant.
While it is true that there is room for improvisation, avoid that this is the only thing there is all the time. However, there are exceptions to this rule when they are scenarios that warrant it, as in the case of an event that is taking place. In short, make a list of all the points to touch and always keep them close. This way, you have control of what happens and avoid wandering too much.
Notify the public in advance
Facebook recommends notifying all users about your broadcasts one day in advance. Additionally, users should be reminded to subscribe to notifications to know when the live started. All they need to know is to click on the Follow button, to always keep up to date with your new posts. This is a great way to be aware not only of your live schedules, but also to invite them to join your community.
Check the internet connection
The Internet signal is essential for anyone who dares to make a transmission. Therefore, if you don't have a good connection, the Live Video button will remain disabled until it works properly. Aside from the connection, don't forget to keep an eye on your equipment. You can do this through your Facebook Live audience settings in Just Me, so that you get a preview that everything is flowing properly.
Interact with viewers
Once the broadcast starts, make sure you have interaction with your viewers. For example, remember to greet the participants, allow them to ask you questions at the end of the conversation, etc. A good idea is to have the assistance of another person while you are speaking, so that you can respond to the comments of the audience. If there is a relevant question or comment, you can always bookmark it so you have it on hand.
Reuse Live content
Live videos remain visible on the platform once completed. However, an excellent idea is to take advantage of this valuable material and edit it in small clips, which you can reuse in your account. Then, select fragments that provide valuable content, edit them to your liking and post them both on your Facebook page and on other social networks.
You can even clarify that this video comes from a Facebook Live made previously. Finally, it is the perfect opportunity to invite those who have not joined your videos before. Invite them to be part of your community and be attentive to the next broadcast, and you will be able to increase the reach and impact of your publication.
If you have any questions, leave them in the comments, we will answer you as soon as possible, and it will surely be of great help to more members of the community. Thanks!