Social media
What are the best reasons and reasons why telegram as your new messaging app? List 2021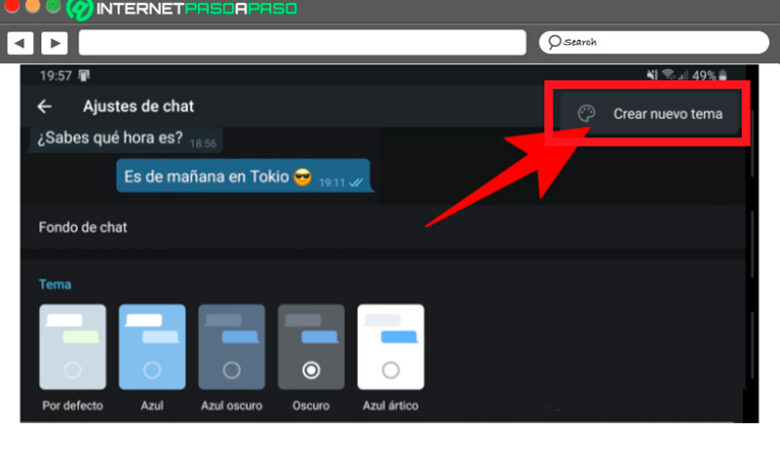 It is not a secret for anyone that WhatsApp is the number one instant messaging application, which has managed to stand out for all its features, functions and above all for its ease of use. All this has been one of the main reasons why Telegram has not yet been able to position itself as the most popular messaging app despite offering really interesting functions.
Much of why many users do not use Telegram has been due to ignorance, since most young people, entrepreneurs or companies when wanting to create a communication group automatically lean towards other applications, forgetting about it. The truth of all this is that it is a very interesting and constantly evolving app , so it will easily offer you a better experience than many other messaging applications, including WhatsApp itself .
This is how Telegram has gradually shown that it is a much more complete app with many functions and that it is also a very versatile social network. In accordance with all this, here we are going to teach you some reasons and reasons why you should start using this instant messaging as your main means of communication, for this follow in detail everything that we will teach you next in the post.
The main reasons why you should start using Telegram as your favorite messaging app
If you already have an instant messaging application which you use frequently and are used to it, you probably won't want to switch to a new app. However, in this case we are going to show you some of the main reasons why you should start using Telegram as your favorite messaging app and thus start taking advantage of each of its functions and features.
In this way, follow in detail each of the aspects that we will teach you below:
You do not have to give your phone number to communicate with other users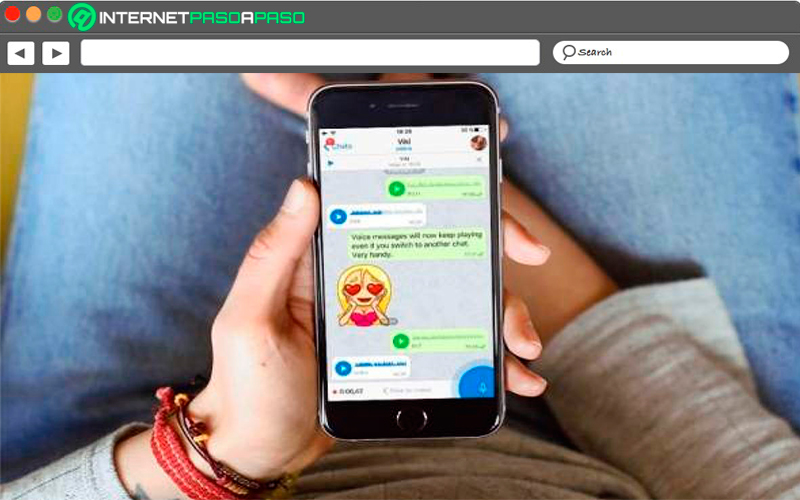 If there is something that characterizes Telegram it is its privacy, that is why, compared to other instant messaging, users have to give their phone number to be able to communicate with other users. In this case it is not like that, since Telegram allows creating an alias, for which the members of the messaging service only have to exchange their aliases within the program and thus be able to add themselves to their contact list for future communications.
Undoubtedly, this feature offers greater privacy, since users do not have to be offering personal data such as their telephone number to other people so that they can communicate there. In many cases having to provide the phone number to a stranger can bring you uncomfortable situations such as harassment by text messages or unpleasant calls .
Multi platform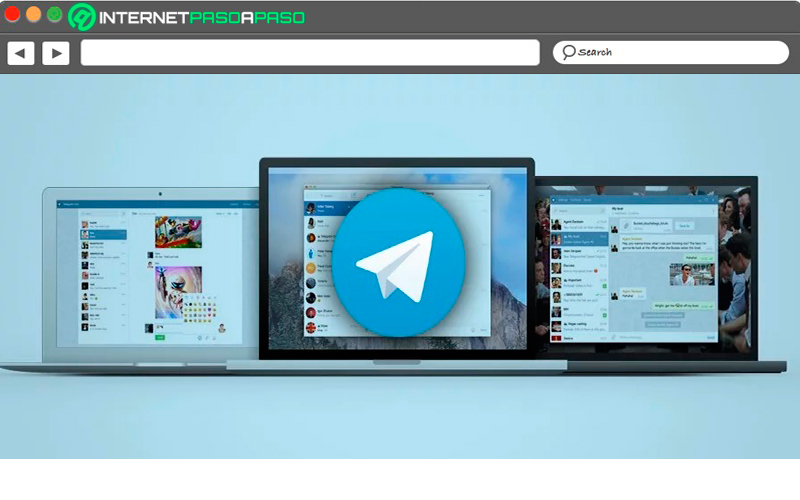 There is no doubt that another of the advantages offered by this instant messaging program is that it has a version for mobile devices and another for computers, for which its users can have a greater possibility of use. In addition, this is very good for those people who use it as a work tool and are constantly using the computer.
Keep in mind that the desktop version works exactly the same as the mobile version, so you can enter there and enjoy all its options, as well as send and receive messages from your contacts . As if that were not enough, you can also use a web version that you can access through https://web.telegram.org/#/login. This will allow you to access the application from your computer without having to download the program on it.
Thanks to all this, the members of this app will have the opportunity to work on said platform from any device and at any time, which allows you to always be up-to-date with the messages you receive, as well as all the clients you handle. over there.
Send large files
Another advantage that Telegram offers with respect to other instant messaging applications is that it offers the possibility of sending large files, something that becomes a real problem on other platforms, since they usually have a fairly low weight limit .
Quite the opposite happens with this program, where it offers a very wide limit, thus allowing you to share all types of files without losing their quality, be they heavy images or long videos. Keep in mind that this functionality is very important, since on many occasions, either for work or personal reasons, you need to share a video in high definition or a very heavy file .
So this app is a very good alternative to send these files without any problem, allowing you to streamline many processes. This has been one of the main reasons why many professionals prefer to use this instant messaging application and above all it becomes a major advantage when you need to work with these files from your computer thanks to its desktop version.
Use a pin or fingerprint to access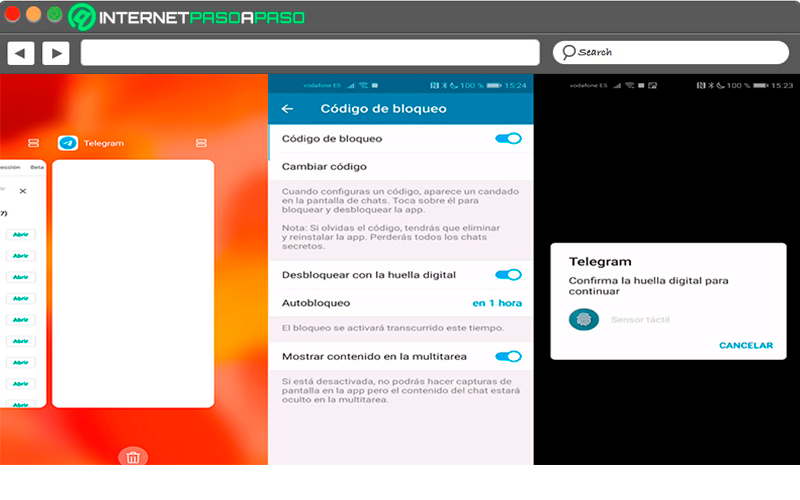 As if that were not enough, it also offers you as a security measure to be able to establish an access pin to the application, this in case you do not want third parties to access it without your authorization, especially if you are using instant messaging for work and handling data. private and important . In this way, this program allows you to protect access to it through a PIN or fingerprint, so that no one can enter there without your authorization.
Therefore, in order to activate this protection service, the user should only follow these steps:
The first thing will be to enter the side menu .
There you must select the "Settings" option .
Then select the "Privacy and security" option .
Now in the security section must press on the option to "Lock code".
Finally you must enter the PIN code, which must have a quantity of four digits.
In the case that you are one of the people who does not like to use passwords with only numbers, they will also find an option that will allow them to use letters and numbers, this to offer you greater security and thus prevent someone from guessing your password. an easier way.
Message storage
Surely you did not know this, but Telegram has the option of being able to store messages automatically in the cloud, which gives you a kind of backup when you lose an important conversation. All this works under an immediate synchronization system that even includes the drafts that have begun to be made.
This is a feature that is very important for the companies that handle this instant messaging, since companies are more aware of other activities than of making a backup of all the information and communications that are handled there . In addition, being able to store all the conversations and files sent so that they are not lost will always be very important, especially in the workplace.
Channels and specific bots
In the case of other instant messengers such as WhatsApp, it only has user and group chats, but none of it is formulated to carry out certain functions or use. In the case of the Telegram application, it is much more complete in all this, for this it offers two formats that are quite useful, such as bots and channels .
In the case of bots, they are programmable so they can be programmed to carry out a multitude of things in an automated way, which works very well for those companies that have to perform the same action from time to time. In this way, the work teams can be configured so that from time to time a notification is sent in case there is a meeting between workers or appointments with clients.
In these cases, you can use the bots that other developers have created for free or create them yourself without the need to know programming . In relation to the channels, this has been thought more as a type of communication tool and that is focused on large communities. It can be said that the channels are used to transmit different types of information or to send messages to up to 200,000 subscribers, something really surprising.
This function allows large companies with thousands of employees to use Telegram as a means of internal communication with each of their workers. These channels can also be used to share information and products with your customers, to offer a service, organize teams deployed in various countries, among many other functions that can be given to them.
The best Telegram tricks to get the most out of this communications tool
Taking into account each of the reasons already mentioned in the previous section so that you can start using Telegram, and knowing all the benefits that this brings you both in comfort, security and privacy, the next thing will be to teach you some of the best tricks so that you can start to get the most out of this communication tool.
This is how here we show you the best Telegram tricks:
Resize photos automatically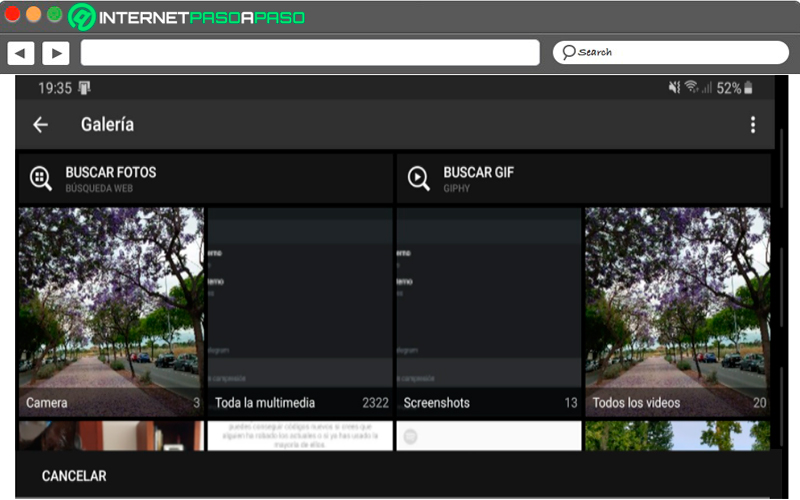 In this case, it is about seeing the bad as something good, what is meant is that what may seem like a disadvantage within the platform, such as compressed photos, can also become an advantage. This is because in this compression the social network is responsible for automatically resizing the photographs to 720 pixels wide.
By taking this measure it becomes very useful to send what are screenshots or have images with reduced measures either to upload to a website or even to share through other instant messages .
Use the search engine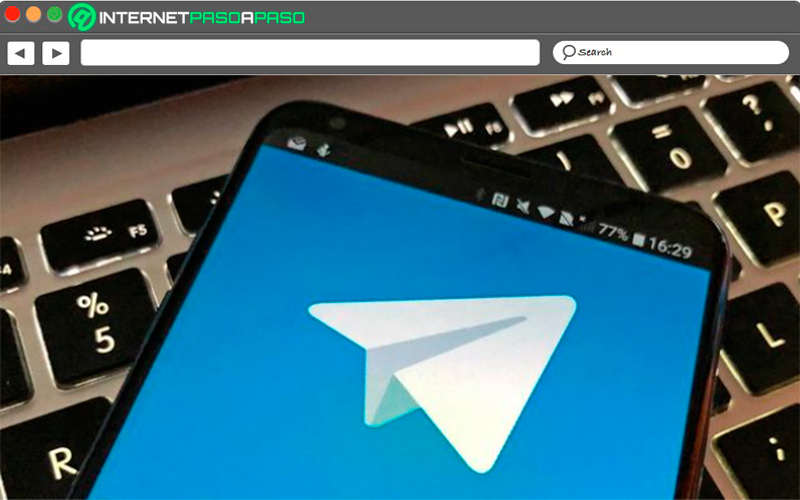 If there is something that characterizes Telegram, it is that it also has the option of creating groups and what are the broadcast channels that have achieved great popularity. In this case, through the application's search engine, you will have the opportunity to find all types of groups and channels, be it recipes, sports, politics, technology, among many others.
Keep in mind that you can join any of them and that way start sharing your opinion or to stay informed. In this case, you only have to include a keyword in the search engine to start finding them, in some cases the groups or channels are only available through their link, so you will need to have it to be able to join that community.
Learn how to hide muted chats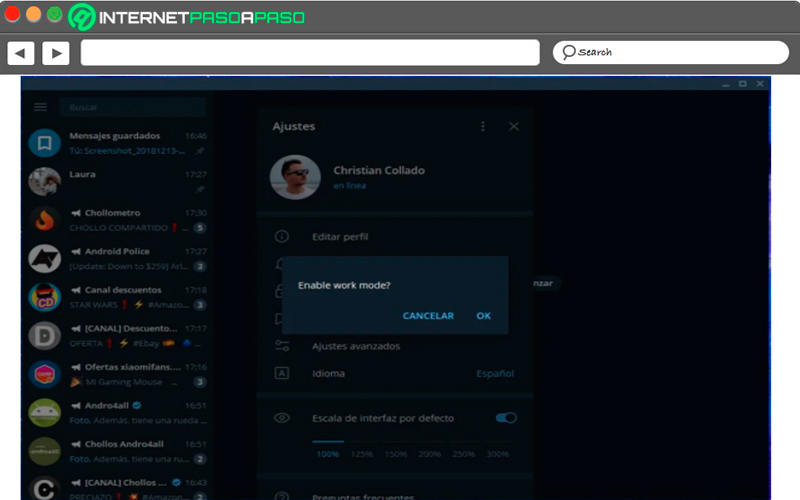 It is a fairly unknown trick in the Telegram social network, it only works in the desktop version of instant messaging, this being one of the reasons why it is not one of the most used tricks . In this case, users will have the opportunity to hide those muted chats so that they no longer appear on the main screen, but only those that are really important.
To be able to do this, you must go to the application settings and without entering any of its options, write the following: workmode. After this, a pop-up window will appear that will allow you to activate the working mode. When activating this option, the application will restart and a button will appear at the top of the list of chats, which you can select to hide each of your silenced conversations.
Learn to create your own themes in the application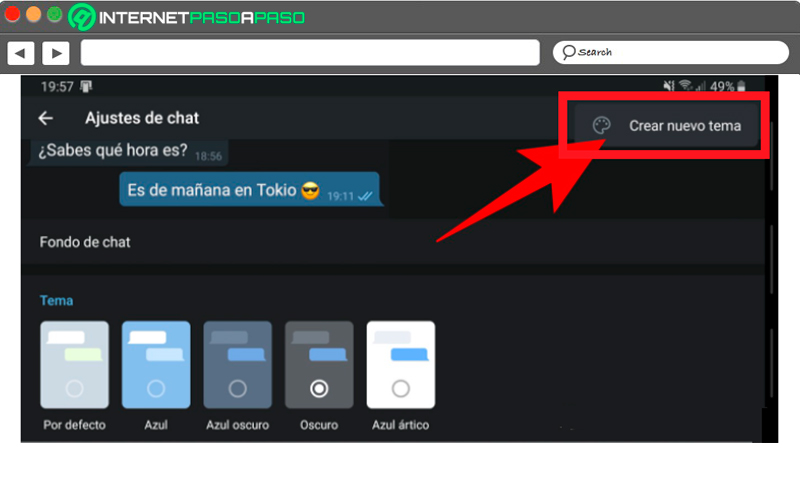 In the case of instant messaging, it offers you different themes available so that you can establish it in your interface, but in the event that none of the default themes of the app convince you, nor some of the third-party themes that you can download and install, then you will have the opportunity to manually create your own completely personalized theme to your liking.
This option is typical of Telegram so it is included directly in your system, there you just have to choose each of the colors of the different elements that are available there.
To do this, you will need to follow these steps:
From the main screen of the application you must press on the menu button located in the upper right part of your screen or you can display it by sliding your finger from the left side of the screen towards the center,
Once this menu comes out, in the options column you must select the "Settings" item.
When you are in the Settings section, you must select the "Chat Settings".
The next thing will be to select the three-dot button located in the upper right part of your screen and in the menu that appears there, select "Create a new theme."
Now in the  preview  of how the theme looks, you will have a menu to change the colors of each of the themes. In this way you can fully customize it to your liking by modifying each of the elements that you think is necessary.
The account will self-destruct in …
Another feature offered by this application is that it allows you to configure your account so that it is  automatically destroyed or blocked when it has not been used for a certain time. This period of time can range from a month to a year, so your account will be automatically deleted, as well as each of the messages and conversations that are linked to it.
It should be noted that this option has been added for security reasons, since in many cases users lose their mobile or it is damaged and they do not know how to recover their account, so this process of inactivity in it will automatically delete it allowing a new one to be created.
That is why here we are going to show you the steps to carry out this trick:
Once you are on the main screen of the app, you must click on the menu button located in the upper right part of your screen or by sliding the screen from the left to the center of it.
Now in the column of options you select the item "Settings".
When you are in the Settings section , then select the "Privacy and security" option .
There you must select the "Advanced" section and in it select the item "Delete my account if I am out".
Here you will have the opportunity to select if you want your Instagram account to be deleted after a month, three months, six months or a year. In this way, your account will self-destruct by removing all your messages and links to your profile .