Social media
What are the best alternative video platforms beyond yououtube? List 2021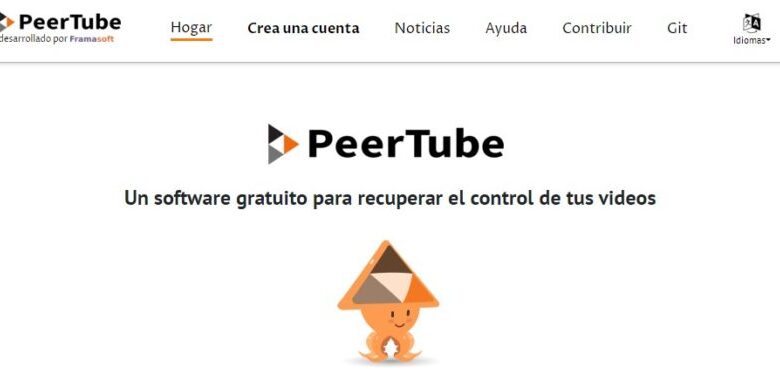 Although we have always focused on the YouTube video platform, there is a world beyond. It is true that it is one of the great sites that allows us to upload and watch videos for free, but there are other places that can offer us the same.
We know that on YouTube we can obtain income and hours of entertainment, but that is not why it is the best or the only one that exists and can offer us these characteristics. Finding other alternative platforms to YouTube can be really tedious, but here your search is simplified.
Here we will leave you a list of 15 platforms considered the best alternatives to YouTube, allowing us to monetize videos, have hours of entertainment for everyone, and much more.
List of the 15 best platforms to watch alternative videos to YouTube that you surely did not know
There are different platforms that allow us to watch entertaining movies and videos, in a free way.
Here, we will summarize that extensive list, showing only 15, considered the best:
Dailymotion.com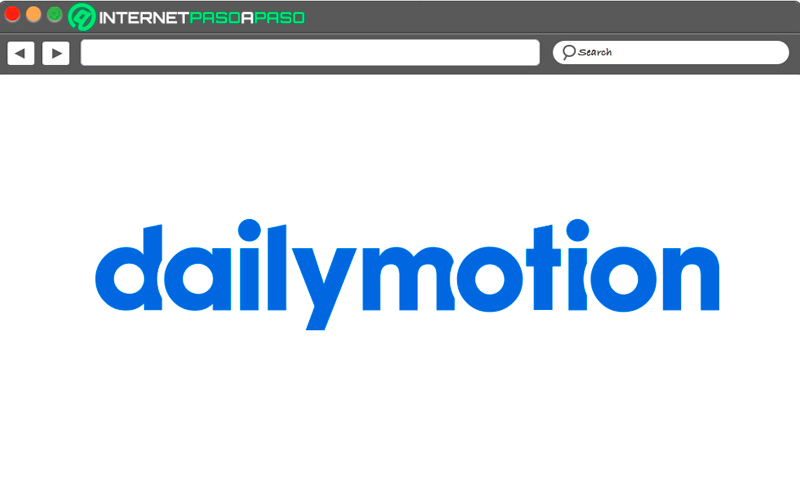 Dailymotion is one of the most famous portals, after YouTube, which allows us to enjoy a large number of videos. This portal is of French origin, but with a choice of 18 different languages.
In France, this platform is the second of its kind, with more than 300 million users worldwide, offering more than 3.5 billion videos. In Spain, although it did not have much scope in 2019, it never lost its second place on the list. One of the most outstanding characteristics is that it allows us to enjoy files with a weight greater than 2 GB, having a duration greater than 60 minutes . Another detail is that it is compatible with almost all video formats.
Vimeo.com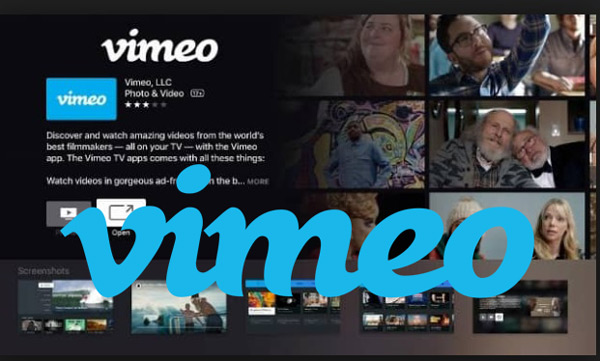 This is an American platform that offers a large number of videos for free, just like YouTube. It is also used as a base to save videos and share them between different social networks. Vimeo, now it has become one of the most popular platforms, beginning in the world of streaming service in 2004.
This platform has a great reach, although in Spain, it has only increased by 20%, but not for that, it is considered a lousy platform. We can enjoy two versions of this platform, a limited one known as free and an unlimited one that is Plus. The difference between one and the other is that with the free version, we can only upload videos weighing less than or equal to 500 Mb, but with a paid version, it increases up to 5 Gb .
Dalealplay.es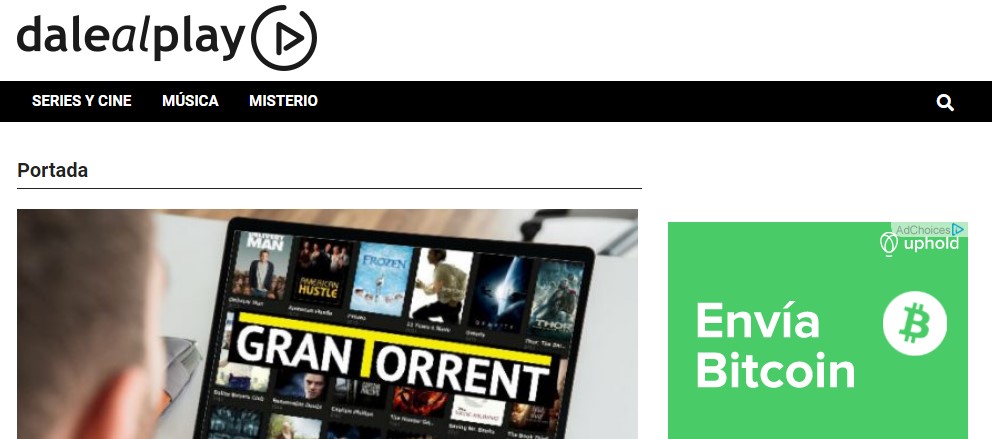 Dalealplay is a platform that offers videos and documentaries just like YouTube, although with a slightly different mechanism. Launched in 2006, thanks to the Prisa group. It is currently one of the best known places in Europe, and among all Spanish-speaking people. One of the features that stands out the most about this site is that it can be installed through its .API or .APK extension , in Android systems , and iPhone, also available for Smart TV.
Twitch.tv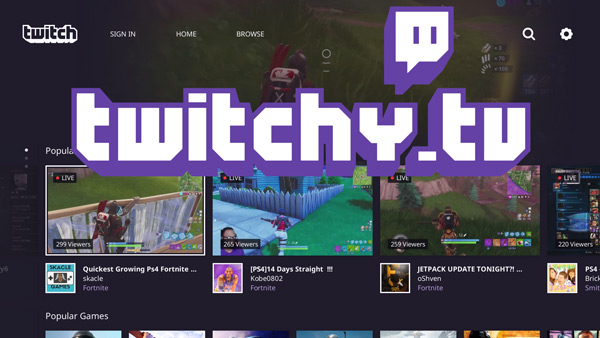 This is an Amazon platform , although this was not its developer, but its current owner. Just as YouTube has an area for gamers, Twitch is the dedicated streaming portal for them. Here we can see and enjoy many videos, which explain how to play, this being the experiences of the most specialized Gamers. In other words, Twitch is the land for new players.
VidLii.com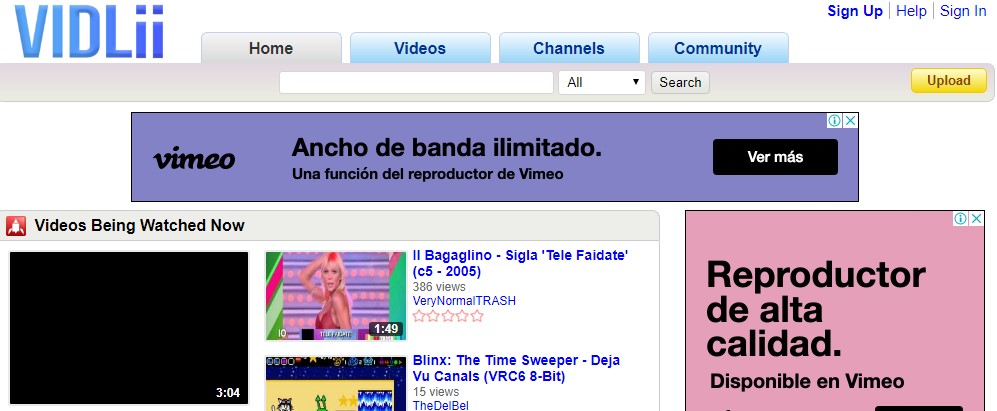 VidLii is a strong platform that has gone big since its launch, it has a huge range of videos, offering unlimited entertainment. Its structure and aesthetics is one of the best, providing comfort in search and for the enjoyment of each program .
Metacafe.com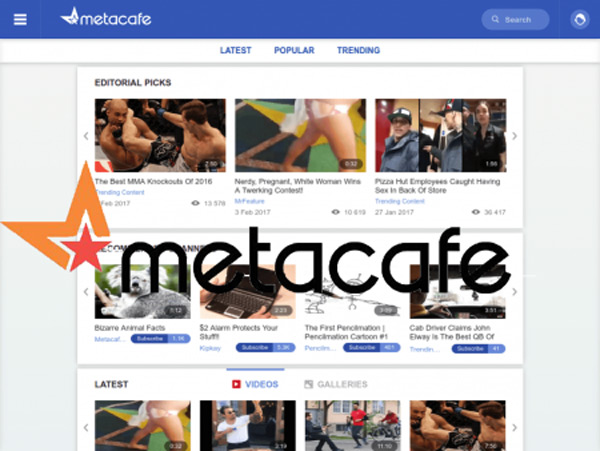 It is one of the oldest video platforms, founded in 2003, but still very strong, offering great competition in terms of short videos. The project for this platform started with the idea of ​​an interface similar to YouTube. Metacafe has approximately 12 million monthly viewers worldwide, and with a desktop version plus one for enjoyment through mobile devices. The platform is free, but it is financed through advertising .
 Vevo.com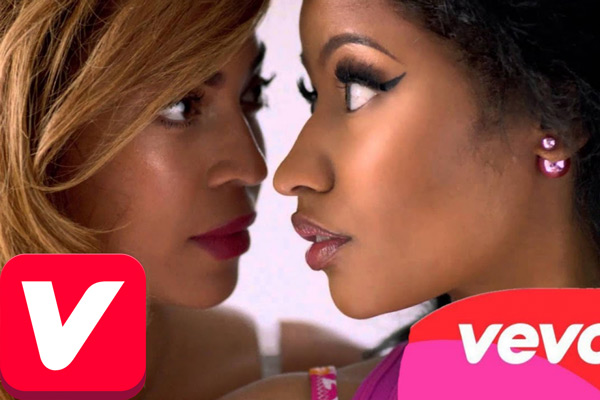 If you are one of those who moves with music, and you want an alternative to YouTube to enjoy voices, rhythms and sounds, then Vevo is sure to love it, and after you use it, it will be your favorite place. It has a wide range of musical content, which allows us to enjoy any rhythm, music and melodies. Worthy platform that will make us enjoy the songs as they should .
 The Internet Archive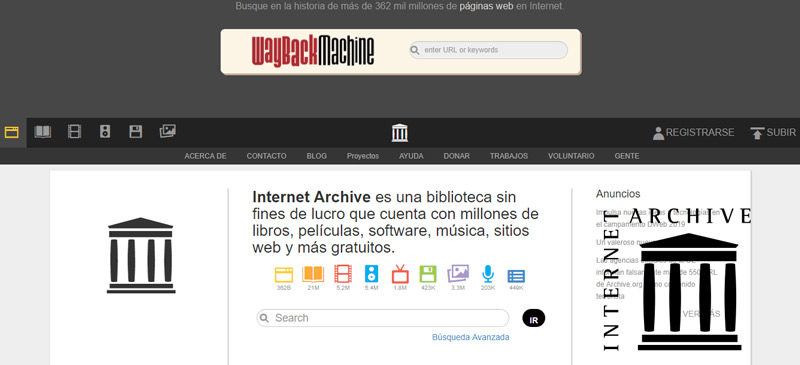 More than a video platform, it is one that allows us to store files . Its mechanism works together with the WayBack Machine, offering a huge number of packages with different extensions, including videos. To access this website, copy the following link https://archive.org/details/movies. Here we can enjoy videos, documentaries, even television series if we wish, thanks to the architecture of this great platform.
 9Gag.com

If we use Facebook and Twitter, then most likely we have already heard or seen the 9Gag brand, this being a channel that offers us a lot of entertainment, in images, memes, and a great strength in videos.
 Veoh.com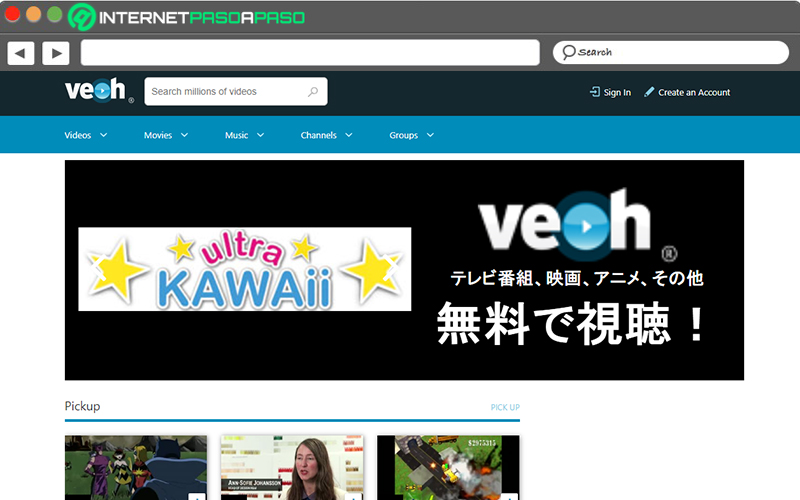 Veoh is an excellent alternative, offering us a clean interface that allows us to enjoy more than a million audiovisual files. It is compatible with a large number of video formats, and allows us to load any file regardless of style or duration, in other words it has no restrictions.
 Flickr.com
Flickr is a platform that allows us to view and upload videos, although compared to other platforms it is a bit limited. But despite this, it has a great variety of positive characteristics, which allow us to have an excellent experience on this site. With the free account, we can upload videos with a maximum time of 90 seconds, so we can understand that most of the uploaded videos are short.
Photobucket.com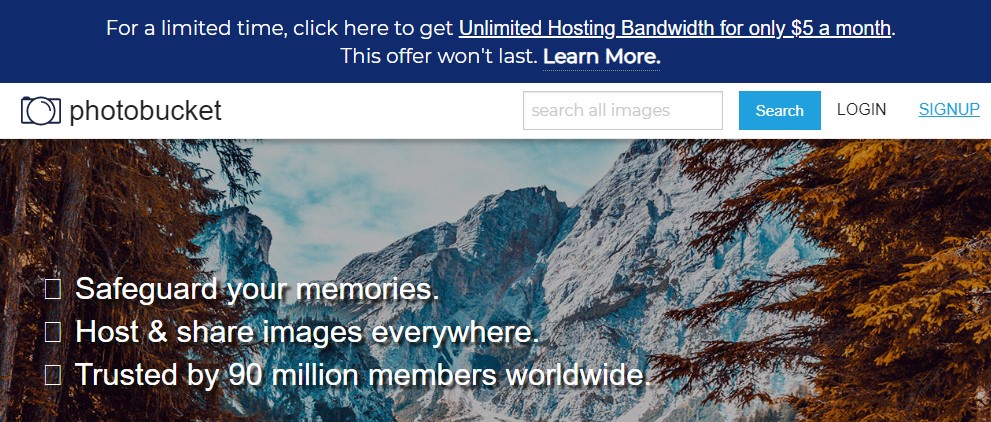 A platform very similar to the previous one, but with a wider list of options, and with a greater variety of content . It is currently in the implementation of new features. Although it seems less entertaining than YouTube, it is an excellent alternative if you are a lover of good things.
D.Tube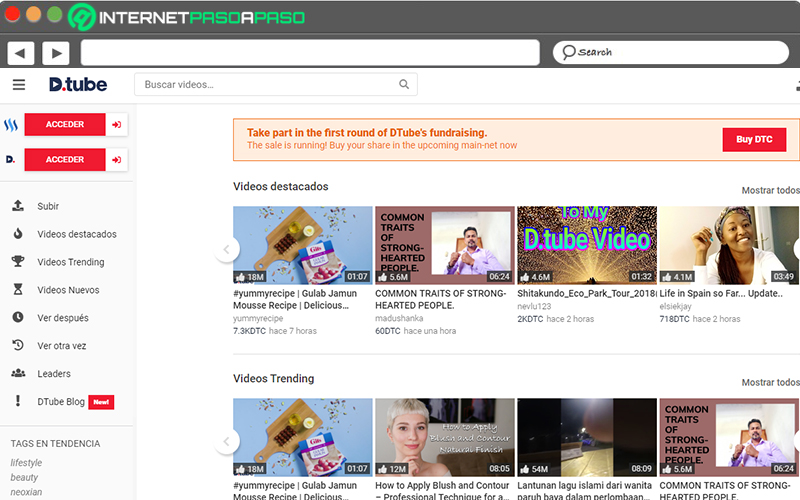 Dtube is a site that gives us the opportunity, like YouTube, to enjoy a huge list of contents, and it has a very striking structure and style . Its mechanism is what is most surprising, because due to the different changes in technologies, always focused on the blockchain, it is based on it.
IGTV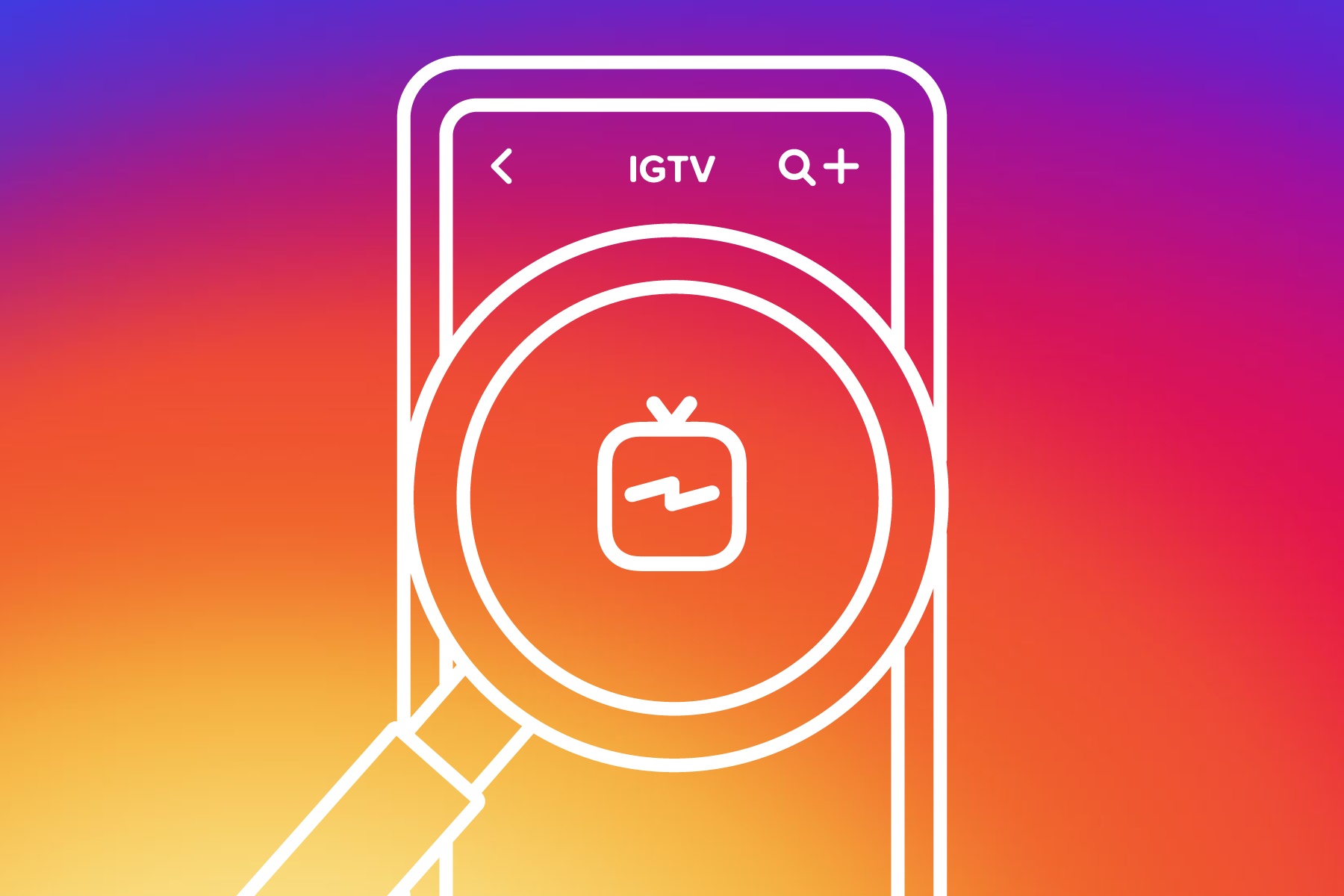 One of the new platforms, or rather, one of the new features integrated to platforms such as Instagram, is the opportunity to view and upload videos, in a channel, totally separate from those that upload in the post. If you are very frequent using this great social network, you will already know what we are talking about.
JoinPeerTube.org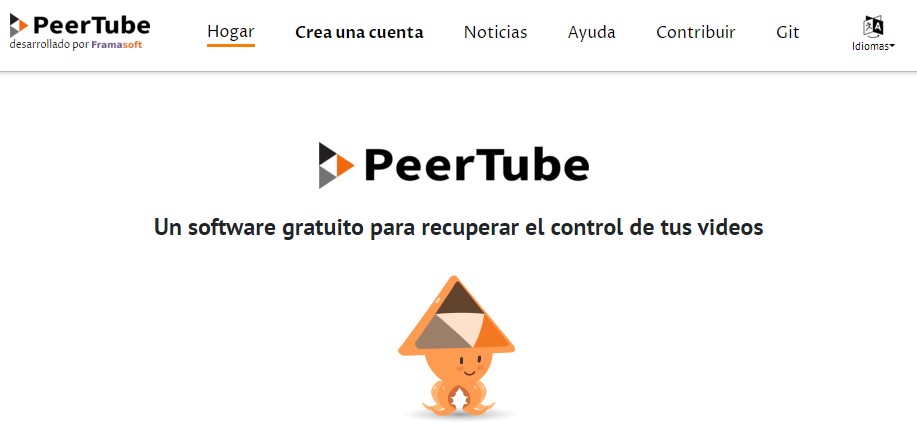 This is the popular PeerTube, and as its name implies, it is a platform that handles the transmission and sharing of videos . It has an extensive list of programming, and the best thing is that we can enjoy any video without annoying ads.
List of the best websites to earn money sharing videos other than YouTube
On the Internet there are many ways to generate income, one of the most common methods is to share videos, or use them for advertising.
If you do not know which are the sites other than YouTube to monetize your videos, then we will show you:
Facebook
As we know, Facebook is one of the most famous social networks, and it has a huge audience, and today it can be used in different ways. Among them we can find the income obtained from the videos published, and / or shared, this being an advertising method . Its mechanism is like YouTube, the most viewed videos can be monetized, and depending on the audience, earn a good amount of money.
Twitch
We have already talked about Twitch, which is a platform that allows us to watch and enjoy videos published by experienced Gamers, and with that same video methodology, a lot of economic income can be generated.
Vimeo
It is the most famous social network on the Internet, based mainly on the interaction between videos. It provides different benefits, and thanks to the advertising videos , a few euros a month can be generated, as long as we comply with the guidelines set in this community.
Metacafe
Just like YouTube, Metacafe offers us to monetize our videos, although with a better pay than YouTube, and in terms of standards, it has more flexible ones, than the great YouTube. For this reason, Metacafe is the best option to migrate . So far when searching for Metacafe on Google, we can get many positive reviews of this site, and of the profits generated from it.
Dailymotion
We could not finish this post, without first mentioning Dailymotion in this section, because it is one of the platforms that allows us to monetize our videos faster, in addition to offering us one of the best technical support, responding to all our concerns.