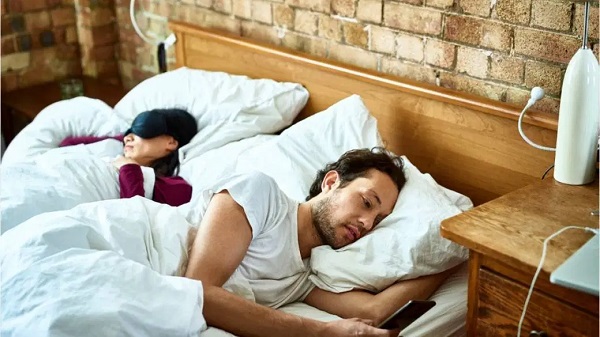 It is a European website created especially to allow married people or in a relationship, the possibility of having extramarital affairs without affecting their reputation or damaging the stability with their partner.
In other words, Victoria Milan is perfect for short-term infidelities (one-night stands, lovers of the moment, fun on a trip, etc.) or long-term, offering absolute discretion for a better user experience.
It was created in Finland, during 2010 by Sigurd Vedal. The site is currently owned by Digisec Media based in Oslo, Budapest and Malta.
Characteristics
This site is intended for men and women who are married or in a relationship. Its main objective is to offer sexual encounters worldwide, discreetly and anonymously, without affecting the image or union of each of its registered users.
It should be noted that, although Victoria Milan is generally associated with infidelities, her list of registered users also includes singles who seek to be part of an adventure, or form their own history of casual pleasure encounters.
Registering in Victoria Milan is completely free, it does not require making payments of any kind, unless you decide to contract Premium functions. You just have to go to Victoriamilan.com and complete the registration. Obviously, being a site that offers anonymity to its users, you will not be asked for any special data that can prove your identity.
On the contrary, you will only have to choose a username and password to access your account. As an additional requirement, you must provide an email, which, for greater efficiency, it is recommended that it be incognito (use false information) to avoid being discovered.
For the creation of the profile on Victoria Milan, you will be asked to complete a list of questions. Keep in mind that the more information you provide, the more attractive you will generate in those who visit your profile. These questions include: location, marital status, sexual inclination, what you are looking for in Victoria Milan (sporadic sexual encounters, discovering what the web is about or having an online affair).
Something additional and quite useful that this site offers is a series of recommendations or tips when registering, which guide each new member and allow them to maintain a low profile on the network (something anonymous, difficult for your partner to discover).
Victoria Milan, offers endless possibilities to consider before starting the action. Its most outstanding feature is that it allows its users to choose between an online adventure or the pleasure of a casual encounter.
In addition, the platform allows you to keep your profile photo private or blur it using the tool available on the site. If you decide to keep it private, only the people you want will be able to see it.
How does it work?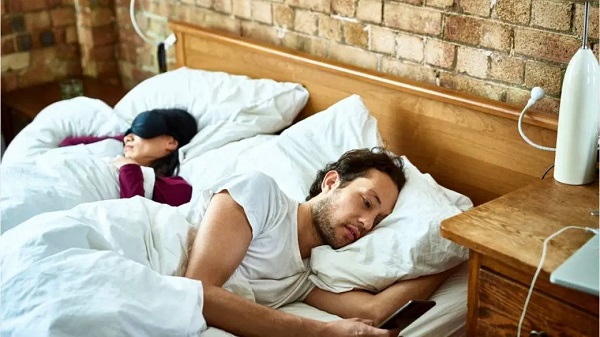 Once you have an account at Victoria Milan, you can start enjoying the special functions of the website. You will have to complete a fairly complete and easy to answer questionnaire. It includes questions that range from physical appearance (height, age, weight, tattoos, piercings, hair color, etc.) to your personality or what turns you on.
The more complete your profile is, the more likely you are to stand out among the rest of the users and achieve ecstasy in a good casual encounter, which allows you to get away from the monotony of the relationship.
When you complete the entire registration process, you can start looking for people who match your tastes and interests in Victoria Milan. According to the web, small towns have a lower rate of users, so it is somewhat difficult to find an appointment.
For this reason, it is recommended to broaden the search method, expanding to other nearby cities that yield a greater number of possible results. Once you find the ideal profile to carry out your adventure, you just have to send a direct message and wait for the action to begin.
In the same way, this discreet infidelity service offers an " advanced search " option that allows the user to find compatible people based on a list of criteria described in the candidates' profile (the questionnaire that is answered during the registration), being able to automatically discard anyone who does not meet the search requirements.
According to Victoria Milan's policies, it is the user who decides with whom and establishes the limits during the process. Allowing them to decide between an online adventure or a real sexual encounter with another user of the platform.
Through the sending of winks or private messages in Victoria Milan, the individual can communicate directly with the person they like, always respecting the conditions of the other person.
With the use of winks, you can show your interest to the other person, they allow you to "break the ice" in a flirtatious and determined way. On the other hand, if you prefer private messages, you can use the instant mail function to start the conversation in a practical way. To do this, you just have to click on the "CI" icon of the person you are interested in to start the chat.
256-bit security protection
One of the main functions of Victoria Milan is SSL security with a higher level of 256 bits, for maximum protection of the information and data stored on the web.
Panic button
This site is mainly based on maintaining the anonymity of its users, allowing them to publish what they want. This is why Victoria Milan has a special option, known as the " panic button ". This allows the individual to quickly and safely close the portal, when someone approaches the computer, pretending to see what the person is doing.
Private Keys
This feature was designed with users who upload content privately in mind. In this case, if you are the owner of the profile, the other users must ask you for access to your content, through a private key request.
It should be noted that this private key must be requested in advance, no user can access private content, without prior authorization from the account you wish to view.
To approve a request for a private key to another user, you must click on the notification of the request when it appears. Subsequently, you must go to the "private keys" tab located on the left side of the menu, the platform will show you the list of pending requests and you must click on the blue button if you want to allow or on the white button, in case of denying the request.
Anonymizer
Anonymizer, is a confidentiality tool available in Victoria Milan, which allows you to choose between blurring the profile image (completely hiding the user's appearance) or adding a mask, to generate intrigue in whoever visits the profile, as well as a sexy and sexy touch. striking.
Victoria Milan App
It has a fairly simple and fun interface. Although it does not comply with the technological aspects of other dating websites such as Meetic, it allows each of Victoria Milan's functions to be carried out without any problem.
The real problem with this application is that some parts are not fully translated into Spanish, so users of this language may have problems when using it.
The Victoria Milan app is available for iOS devices . A great advantage is that, being a Premium member, you can make use of the membership options from your mobile, wherever you are. In addition, thanks to the geolocation function of the mobile, you can find all the profiles near you, something very useful if you are looking for a place that is not far away.
Download the mobile version of Victoria Milan:
For Android devices: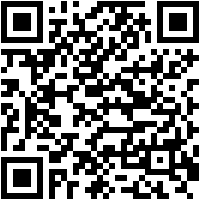 VictoriaMilan
Developer:
PAYSEC USA LLC
For iOS devices: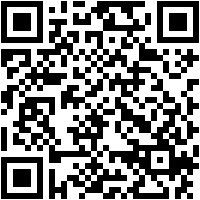 Victoria Milan – Casual Dating
Developer:
DIGISEC MEDIA LIMITED
Reviews (2)
Victoria Milan's reputation as a website for discreet cheating is absolutely flawless. A large number of registered users recommend the site as "a perfect place" to have extramarital affairs without being discovered. In addition to that, it allows you to carry out sexual fantasies that you have not been able to release in your marriage for one reason or another.
The latter, thanks to the request for information made to each member during their registration. That is why the opinions in favor of Victoria Milan highlight the seriousness, security and anonymity service of the web.
However, the negative aspect of VM is also present in the opinions of its members, who refer to invasive spam in their user tray, even when they have not had recent activity. Therefore, they accuse that there are "bots" or false profiles on the site, in addition to the difficulty to unsubscribe and cancel the automatic charge for the amount of Premium membership.
Positive user reviews
Sebas11032, December 2019 : "I am loving Victoria Milan, ignoring the fact of message spam until you pay, I have met three women in their 40s in the last two weeks."
Galán, August 2019 : "I love this page. I recently met a Swedish woman (I live in Sweden, this page is quite popular here) and well, incredible. The most beautiful girl I've ever had an affair with and she wasn't doing it bad at all. I don't know how the subject will be in Spain, but come on, I recommend it. "
Diego Andrés, January 2020: "This website is perfect. It has helped me to flirt with a lot of women and get out of the sexual boredom in which my wife has sunk me. I recommend it for its discretion and information security. "
Lucia1720, March 2020: "I am somewhat new to using this website, this is just my third month using it and I have encouraged myself to pay the 3-month membership. The men in this place are fantastic and they fulfill all my sexual fantasies without question. Simply magnificent. "
Negative user reviews
VM008, December 2019: "The f *** mother with this website. I have not been able to unsubscribe from this site, and it is that not even Christ attends you in the attempt of technical support they have … A vulgar scam disguised as memberships. "
Juanpi75, February 2020: "The amount of spam that I receive every day is surprising, there were even a couple of weeks in which I did not connect and I received innumerable visits, requests and others. I do not understand why not even my profile was 100%, it seems to me that there is a deception behind all this. "
Prices and memberships
Although Victoria Milan has a free version, it is quite limited in terms of access to web functions, so the best way to communicate on this site is by paying one of the Premium subscriptions:
Premium Gold: It has a cost of $ 49.99 per month, with a duration of 3 months. For a total payment of 150 dollars.
Platinum Premium: It has a duration of 6 months and a monthly cost of $ 39.99. The total cost of this membership is $ 240
Premium Diamond: It is the membership with the longest duration, 12 months to be exact. It costs $ 29.99 per month, for a total cost of $ 360.
The only difference between these plans is the subscription time. By contracting any of the Victoria Milan payment plans, the user has access to its functions:
Sending and receiving direct messages.
View other profiles, including photographs (with the appropriate request for a special password for users with private content).
Request to send photos privately.
See who visits your profile.
View who or who have added you to their "Favorites" network.
Search for profiles in the same geographic range, thanks to the geolocation function available in the app, or by locating the IP address on the computer.
All these subscriptions can be canceled through the use of Visa, MasterCard, Maestro and American Express credit cards (the invoice is not issued in the name of Victoria Milan), PayPal, Neteller or Paysafecard. All of these allow you to continue maintaining the anonymity of your profile on the web.
Conclusions
If you are looking to break the boring routine of marriage with short or long-term adventures, obtaining a Premium account at Victoria Milan is the right option. It is a safe, discreet and direct website to get couples for one night.
You can choose to be a free user, while you decide to buy the subscription that best suits your needs and, once you contract the Premium plan, you can connect with as many people as you want, to fulfill your best and most hidden fantasies.