Social media
Verify Instagram account: You can now request verification of your account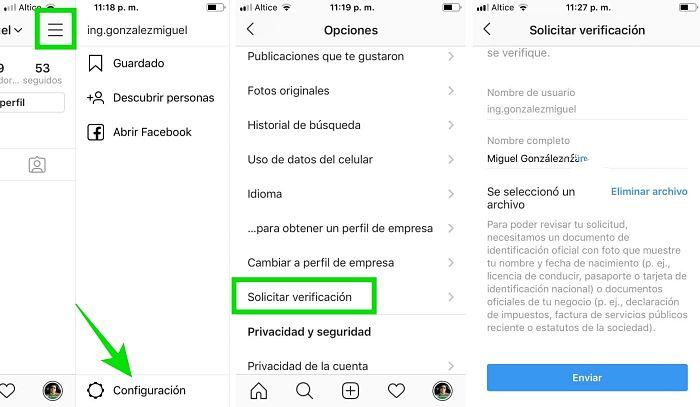 Instagram has recently taken steps to further secure its 1 billion user platform. On this occasion, he has finally decided to give the user the opportunity to obtain the blue check and verify Instagram account.
The blue brand that until now was limited to public figures, brands and other senior profiles, is now open to the masses. This means that you no longer have to go to the black market to buy one for yourself. The image sharing platform is now giving everyone a chance to prove its authenticity and apply for the verification process using a simple method.
Steps to verify Instagram account
If you've been waiting for this option for a long time, the wait is over. Follow the steps below to request that the bright blue mark appear next to your name on Instagram:
STEP 1. Go to your profile, press the hamburger menu button (3 lines) at the top right to access Settings, and go to the newly added Request verification option .
STEP 2. Now you must enter your name and attach a photo of an identification document to send your verification request.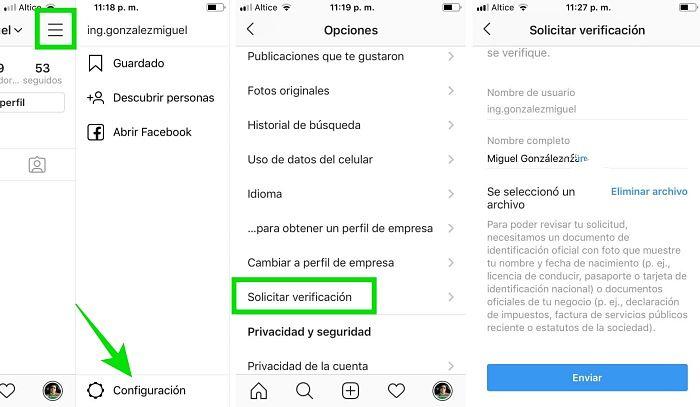 Instagram states that it requires a government-issued photo ID showing your name and date of birth for the process. The details of your legal document must match those of your account to complete them successfully.
You can attach your driver's license, passport or national identification card. Instagram accepts official business documents such as utility bills, tax returns, or company bylaws.
Although the process may seem simple and straightforward, obtaining profile verification is not guaranteed. Instagram, in its official blog post, says it will review each request to see if the profile is authentic and belongs to a "notable figure, celebrity, global brand or entity."
Finally, the process to verify Instagram accounts and distribute the blue mark has been made transparent; extending to users like us the hope of carrying that brand.
If you request verification, you will receive a notification once your request is approved. Otherwise, you will have to wait 30 days to request verification again. The option is already available on iOS, and will arrive on Android in the coming days.