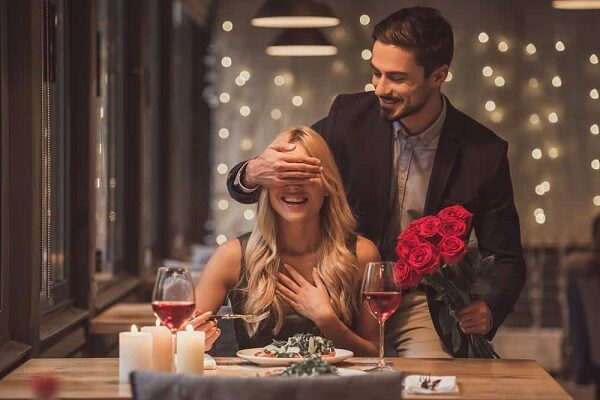 Twoo is a social network specialized in meeting people and finding a partner. It was created in 2011 in Belgium by Lorenz Bogaert. Currently, this platform has a presence in more than 200 countries around the world, allowing its users to expand their circle of friendship in a comfortable and simple way.
Overall, Twoo is a chat-centric social network that will allow you to chat with all kinds of people you meet. In this way, you will be able to see their profiles, preferences and all kinds of similar tastes. Thus, you will be able to find new friends quickly.
Characteristics
Twoo allows everyone to meet new friends or find a relationship through a social network, mainly based on private chat. In this way, you will only have to register at Twoo.com and proceed to log in with your user, to enjoy all the benefits that this platform offers you.
Registering with Twoo is simple and completely free. Also, you can enjoy most of its services without having to pay anything. Even so, if you want to live a better experience and be able to talk with all kinds of people available, you will have to get a Premium membership, which would give you all kinds of benefits in an unlimited way.
This platform is available in more than 200 countries and in 38 different languages. In addition, it has its versions for iPhone and Android, which make it a highly used app and that would have the property of having multi-compatibility.
Twoo has more than 18 million registered users, where a large number are very active people on the platform. Thus, you can chat with people at all times, without having to get bored by not seeing new people on the platform.
Some of the benefits of using Twoo include:
Large number of users: Twoo has up to 18 million registered users on its platform. Therefore, it is a clear competition of the main alternatives to meet people and find a partner. Without a doubt, you will not get bored of using this app at all times and for all kinds of occasions.
S ervice free chat: Unlike many platforms to make friends Twoo has a chat service that requires no pay to use it. Therefore, you will be able to talk with all kinds of people, immediately and with great comfort in between.
Observe all profiles: You will be able to see all the profiles on the platform without any problem. Thus, you will know the tastes of others, and you will have the benefit of being able to browse, in all the lifestyle that other users maintain.
Search system by location: If you want to connect with people close to where you live, then you will only have to perform a respective search. This will help you to have more connections, and to be able to date those people that you end up meeting through Twoo.
There are several disadvantages to Twoo. Among the main ones, the following should be highlighted:
High cost: Twoo has a somewhat high Premium membership cost, when compared to other alternatives. Therefore, it is necessary to think very well whether to acquire this service with this platform or to get a much cheaper alternative.
Difficulty in filtering messages: Messages cannot be considered as spam or, making various blocks of disrespectful users. Therefore, it is common to receive all kinds of messages regardless of who is writing. This is a serious problem, which the Twoo team has constantly tried to improve.
Little variety of options: What you can mainly do with Twoo is chat with other people. There are no extra features or anything else that can be done apart from this. Therefore, it is very easy to get bored using this platform to meet people.
Fake profiles: As with many platforms for meeting people, Twoo has quite a few fake profiles. This makes it necessary to be cautious at all times, and avoid building a lot of trust with people before making sure that they really are who they say they are.
How does it work?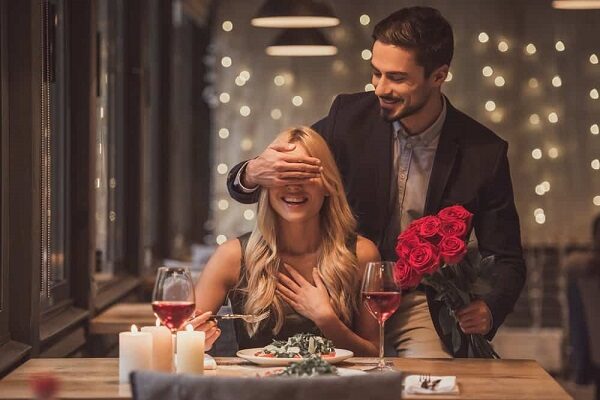 All you have to do is register on this platform and log in with your user, to start enjoying all the service that Twoo offers you. You must personalize your profile to give a letter of introduction to others, which will allow you to generate greater connections and trust among this wide community of users.
With regard to its operation, Twoo does not present great difficulty in this regard. This platform focuses on chatting with people who are registered. Thus, you will be able to see their profiles and, if they interest you, you will be able to send them a private message to start getting to know each other and have a friendship.
The interface Twoo is quite simple, with all types of profiles that can be seen. In this way, you only have to select the profiles of those people who generate interest and proceed to send a message to them.
Once you send the message, you will have to wait for the other person to respond to you. It should be noted that you can also receive messages from other users, being able to reply to them to start enjoying a very pleasant friendship relationship.
Twoo, mobile application
You will be able to download the Twoo application directly to your mobile, to enjoy all this incredible experience. At the moment, this app is available on iOS and Android devices, so you would not have any compatibility problems.
To get this app, you just have to go to the official store of your smartphone and proceed to search for the Twoo application. Finally, you will have to download it and log in to it.
The advantage of this version is that it has a friendlier and better interface. In addition, you will be able to enjoy all the functionalities that Twoo offers you, without having any type of limitation in this regard.
Reviews (2)
Twoo has all kinds of comments from users who have used this platform to meet people. Thus, you can learn both positive and negative comments from various experiences that people who were able to try this service had.
Among some positive comments, it can be mentioned that Twoo has a large number of registered users, its platform is extremely simple and that it is an excellent option to meet new people without any difficulty. In addition, it should be noted that it presents multi-compatibility with a large number of devices and is available in a large number of countries, which makes it global in scope.
On the other hand, there are several negative comments about this platform to meet people. Among the main ones, the limited variety of options and the large number of fake users that exist on this web portal are mentioned. Therefore, users are at great risk and could end up getting bored of using a service with certain limitations such as Twoo.
Positive user reviews
Gerardo, January 2020: "Twoo is an excellent option when it comes to making friends or wanting to find a partner. I have come across a large community of users, where I have come to converse with many people. In addition, I consider that the whole design of the platform is quite friendly, which has made me use it for a long time ".
Laura, December 2019: "Among all the options that I have used in relation to platforms to make friends and find a partner, I think Twoo is the one that has satisfied all my needs the most. It has a modern interface, has a large number of registered users and gives you the convenience of using its chat service without spending money. For this reason, it seems to me that it maintains an excellent balance with respect to its competition ".
Julia, May 2019: "I find the app quite nice, the only bad thing is that sometimes the chat area gets a bit cramped, but otherwise I give it 5 stars".

Jorge, February 2020: "Excellent application, but sometimes the videos appear without audio. Removing this point, it seems like a good application to meet other people or make good friends. I've met amazing people through this site, honestly it's really cool. "
Negative user reviews
Patricia, October 2019: "Twoo is very simple and has a large number of registered users. Even so, I feel that there is not much variety of options to be made and I am concerned that the people I talk to are not really the ones who show up on their profiles. For this reason, I think there is a great risk of disuse in the short term ".
Carolina, September 2019: "I have used the Twoo service for several months and I liked it. I believe that there are many aspects to improve, such as the fact of only being able to chat with people and that there are a lot of fake profiles. Even so, I have had an incredible experience throughout its use. "
Plans and prices
Twoo has a mostly free service . Even so, you have to pay for the monthly subscription if you want to enjoy all the functions that this platform offers. This will allow you to have a better user experience.
The Premium version of Twoo offers you various benefits, such as knowing which person likes you, checking if the other person reads your messages, being able to contact up to 25 new people daily and checking all recent visits to your profile. In addition, you will have the option to view other profiles in a totally unknown way.
There are various costs, depending on the amount of time for which the service is purchased. They are as follows:
Twoo Premium 1 week: cost of 5.99 euros.
Twoo Premium 1 month: cost of 9.99 euros.
Twoo Premium 3 months: cost of 7.99 euros per month.
Twoo Premium 6 months: cost of 5.99 euros per month.
Download the mobile version of Twoo:
For Android devices: