Social media
Twitter: what is it, what is it for and how does this microblogging network work?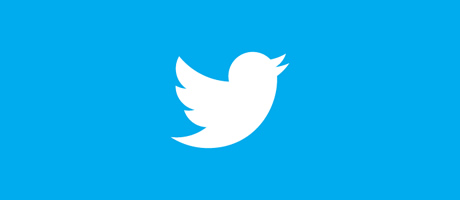 Twitter is a social interaction platform capable of providing individuals from all over the world with the ease of two-way communication in which they are allowed to share multimedia content in a free and efficient way, offering its users a visually pleasing and easy-to-use interface. .
Twitter
Official Web site
https://twitter.com/
Category
Microblogging / Social networks
Developer
Twitter, Inc.
Creator
Jack Dorsey and others
Launch
March 21, 2006
Platforms
Web, Android, iOS
See guides about this service
In other words, it is a microblogging network (short messages) that is among the most used today, both by individuals, including public figures and large companies or industries, for a better interaction with their public.
After its birth, Twitter has gained popularity, especially because within this platform you can see the trends that exist around the world. Since 2006, Americans have embraced this platform and today, more than 100 countries in the world use Twitter.
What is it for?
Twitter is used to share clear, short and precise information, in the form of "tweets" with millions of online users, who "follow" different accounts, based on their preferences and interests.
It also allows you to share multimedia content, such as images or videos, accompanied by 280 characters, which may include the direct link to the news item or the website of the posting account.
How does it work?
This microblogging platform works by massively sending information through short messages of 280 characters in the form of headlines that are published minute by minute from different profiles.
When creating an account on twitter, the user decides (according to their tastes, personality and interests) who to follow, among a myriad of verified accounts of celebrities, athletes, public figures, politicians, companies, recognized brands, restaurants, etc. In the same way, the platform takes into account the behavior of the user and offers different alternatives every day, of "accounts that may interest you."
When the person decides to follow someone on twitter, a chronology of all the news, recent updates, tweets in a structured and descending way is shown at the beginning (from the newest to the oldest).
Unlike other social networks, such as Facebook, twitter is divided into two large groups of users (followers and non-followers). Where it is not necessary that the person you follow does the same action, so that all their "tweets" are shown at the beginning.
Characteristics
The most outstanding characteristics of twitter and that can be considered as advantages of the microblogging platform, are the following:
Simple and easy-to-use interface: The social network twitter has a very attractive and didactic interface or main appearance, which makes it an easy-to-use platform for users who learn as they explore among the options.
Accurate information: given its microblogging characteristic, all the information published must be exact and precise, capable of being read in 280 characters. This avoids very long and boring texts.
Compatibility with different operating systems: like other competing social networks, twitter is compatible with different operating systems and easily adapts to the screen of mobile devices and tablets, so keeping up-to-date from the mobile will not be a problem.
Possibility of "retweet": when the information causes interest among users, they can retweet the publication, allowing those who follow them to view the content. It is a function similar to the "share" offered by Facebook.
More information in less time: on Twitter, information is developed at a higher speed compared to other social networks, so news or last minute news are published first on this network.
With all these features, it seems that this platform does not have negative aspects, however, there are some disadvantages of twitter that you need to know.
Character Limit: Despite being its most prominent feature, the 280 character limitation is often a problem for some users. Hence, they prefer to use alternatives like Facebook or Instagram.
Fake accounts or profiles: as in other social networks, in this there are also false profiles or unverified accounts, which generate spam and cause mistrust to other users.
Platform slowdown: Given the large number of users online on twitter, the platform tends to slow down or crash. Which is not surprising given the large amount of information that is handled in such a short time.
Illegal appropriation: Because Twitter does not have privacy policies against plagiarism, much of the information or publications can be used intentionally under false authorship.
Story
Twitter was founded on March 21, 2006 in California, United States, by Jack Dorsey, in the company of Noah Glass, and former google employees, Biz Stone and Evan Williams . However, it was not until July of that same year that this social network was made public.
According to some sources, the main idea for the creation of Twitter arose within the facilities of the Odeo company, during the development of a podcast for the service of an online station. However, this plan was not successful due to the parallel launch of another similar project by iTunes.
According to Noah Glass, twitter was developed on his personal computer. When this started, the selection of the name was somewhat difficult, choosing between different options, in which were "Status" and "Twitch" (taking as an example the effect of vibrating phones), but it was "Twitter" the decision Ultimately, thanks to the inspiration Glass got from another website.
The main idea behind twitter was "a short burst of inconsequential information", like the chirping of a bird, whose word in English is tweet. During October 2006, Dorsey, Williams and Stone created the Obvious Corporation, in the company of other collaborators. This allowed them to acquire the rights to Odeo, after the previous owners gave up on the idea, due to the failure of the initial project.
From that moment on, twitter began to climb the position in front of other social networks with the same two-way communication characteristics, being awarded multiple times. Implementing new advertising strategies over the years.
Currently, it is among the first communication options for individuals or companies, its biggest competitors being Facebook and Instagram.
About the creator
Jack Patrick Dorsey was born on November 19, 1976 in Saint Louis, Missouri, United States. Businessman and developer of American nationality, he is known around the world as one of the co-founders of the social network Twitter. He is also the founder and CEO of Square, the app for smartphone payments.
Dorsey began his studies at the Missouri University of Science and Technology, later moving to New York University, where he graduated and devised what would become Twitter after a few years.
He was appointed CEO of Twitter on October 4, 2005 by the company's Board of Directors. Then, in 2008 he was awarded by TR35 from the Massachusetts Institute of Technology, occupying a place on the list of the 35 innovators in the world, under 35 years old.
During 2012 he received the award as "innovator of the year" in the area of ​​technology, by The Wall Street Journal. To date, he is 43 years old and resides in San Francisco, United States.