Social media
Trending topic what is it, what is it for and why is it important to generate them on twitter?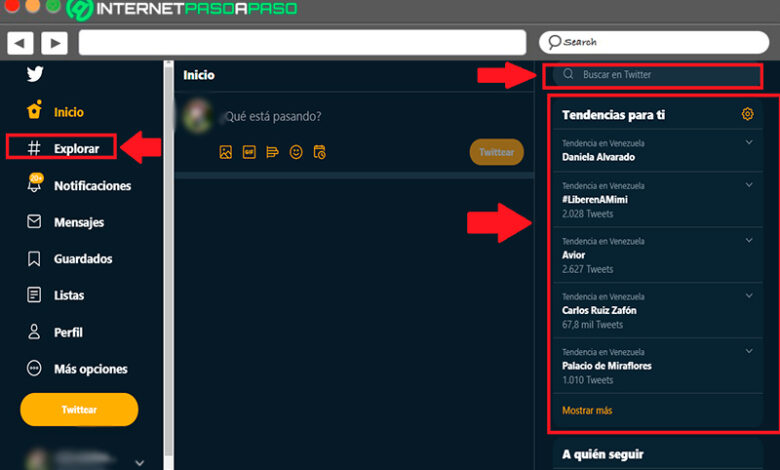 When you work with social networks or you want to achieve some important objective with them, it is very important to be able to place them in a trend, in this way you will be able to attract all the necessary attention from other users . In the case of the Trending Topic, it is a term that is only used in the Twitter social network.
It is defined as one or more keywords that are used in each of the publications and that manage to position themselves in the first places for a certain period of time. This is also known as hashtags, which should sound much more familiar to you, and where each of these words manages to have importance without making it viral .
Therefore, this term refers specifically to what is most talked about within the social network, that is, what has become popular within the platform. That is why here we are going to explain a little more how this tool works and why it is so important to generate them . To do this, follow in detail everything that we will teach you below.
What are trends and trending topics on Twitter and what are they for?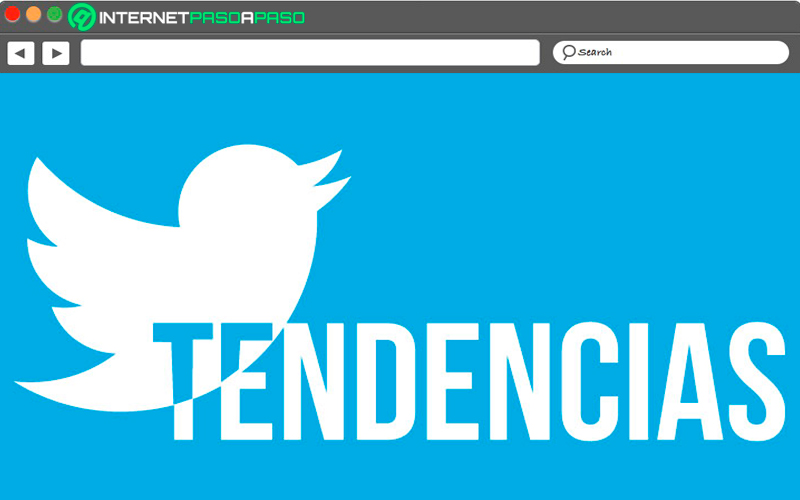 Being able to place yourself among the trends of the Twitter social network is very important for any user of the platform, whether to gain popularity, publicize your brand, get more followers , among many other reasons that want to lead you to it. And the trend is nothing more than being among the most viewed on the social network, whether in your country, on your continent or even around the world . However, for this it is very important to make use of the trending topic tool .
This tool refers to a current topic or word that becomes popular during a specific moment through social networks. Which means that they are words that are constantly repeated for a certain time, thus allowing the rise of social networks to emerge, and topics that become a trend, that is, they appear frequently.
As mentioned above, this is a tool that is specifically associated with the social network, but this does not mean that other social networks also make use of them . In addition, trending topics are nothing more than hashtags, those words that are started with a # followed by a keyword which is fashionable and causes a great sensation on the networks. Typically, the words used there are those that are trending.
Therefore, to use the hashtags it will be necessary to do a study previously to know which are the words that are in trend, keep in mind that they can vary every moment . But for this it is important to know what is being talked about at the moment and what are the topics of most interest.
What are the benefits of becoming a trend on Twitter?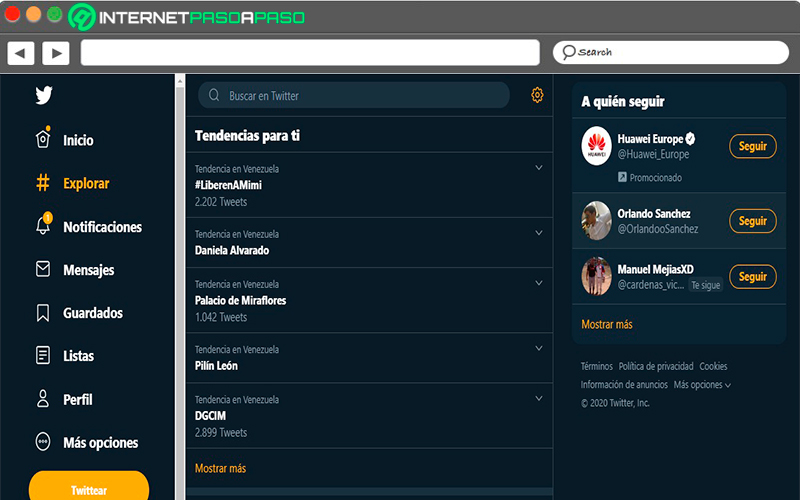 As has already been mentioned above, making use of the trending topics will undoubtedly offer you very good results, mainly because this is the way to success in social networks . Success in social networks like Twitter can be measured by the popularity that each of your publications can achieve, as well as their reach . In this way, being able to reach popularity on Twitter with any of your publications will offer you very good benefits.
Which we show you below:
It allows you to achieve a greater reach in your publication.
Your brand or business will be recognized by a greater number of people.
It helps you increase the followers of your account .
By making effective use of the tags on the platform, you will be able to increase your visibility on social networks, so your audience will be much larger, something very favorable for those cases where you want to take advantage of the Twitter account., either to publicize your brand, your products, among others.
When a trend is achieved, the company can generally be noticed in a much faster way . In addition, by becoming a recognized account you can achieve greater acceptance and credibility from customers.
As just mentioned, popularity on social networks helps you improve the reputation of your profile, but you must be sure to achieve the correct trend and in a correct way that allows you to offer a very good image of the account .
Learn step by step how to access the Twitter trends section
Being able to access Twitter trends is very easy, you can see them either from your computer or simply from your smartphone using the mobile app of the social network.
Therefore, here we show you how to access the most popular content on Twitter in an easy and fast way:
From the phone
In the case that you are one of the users who prefer to use the social network from the mobile app, then the methodology to search for the trends of the platform will be different from how it is done on the website, in this case you must access the option " Search " located at the bottom of the screen with a " Magnifying Glass " icon . When you enter there you will be able to see what are the trends of the moment in the social network.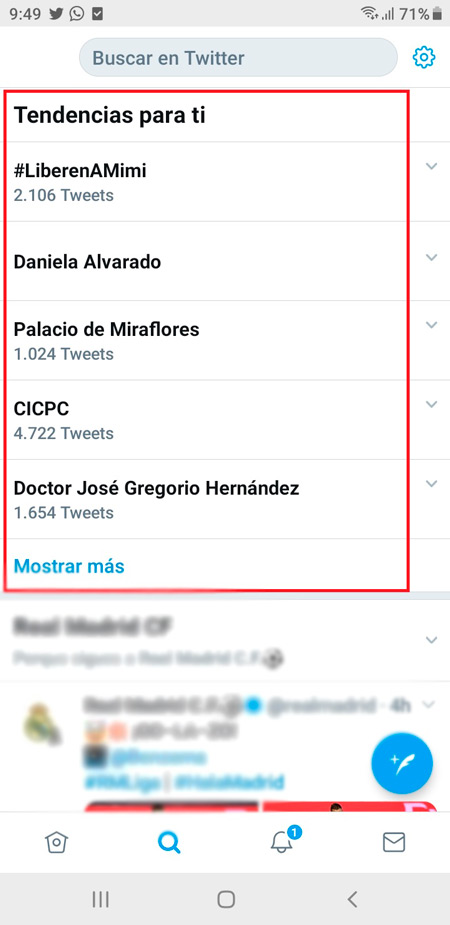 From the computer
To be able to access from the computer, it will be necessary to carry out the following steps that we will teach you below:
The first thing to do is enter your browser of choice and there access the official Twitter site.
The next thing will be to enter your username and password to enter the platform.
When you have entered the main page of Twitter, you will be able to see that the trends are in different parts of the platform, either in the search bar, on the right side of your screen, in the start bar you will find the option of " # explore "and also on the profile page. In any of these options you will be able to access the most popular content of the moment on the platform.