Tinder is an online dating service that allows people to interact through a web or mobile interface. It is usually considered as a social network given its appearance and its characteristics of conversation among its users.
Tinder
Official Web site
https://gotinder.com
Category
Internet dating
Developer
Tinder, Inc.
Creators
Sean Rad, Jonathan Badeen, Justin Mateen and others.
Launch
September 12, 2012
Platforms
Web, Android, iOS
See guides about this service
In other words, Tinder is an application designed to meet people with whom you can chat, match and have fun with other singles available on the site. It is available for both Android and iOS devices, also, it has a desktop version that you can access without any problem from your computer.
Featured guides
[wp_show_posts id = "8513"]
See everything
Tinder features
Tinder serves as a platform for the interaction between singles where those who accept each other, make a "match" and decide to meet, enjoying a pleasant moment while meeting off-line.
Through this site, people from all over the world with the same geographical location, the same interests and the necessary attraction, can relate through their profiles, being able to reach a meeting agreed by both, where they will decide whether to move forward or magic It was not enough.
How does it work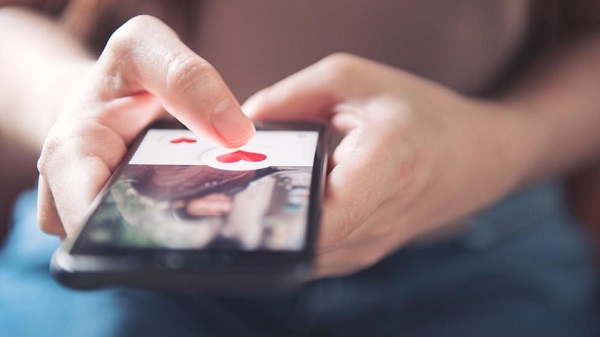 The operation of Tinder is based on a digital platform, also available for mobile devices, where users must follow certain steps before being able to use the application's services. Before you start meeting new people and expand your circle of friends and acquaintances, you must complete the registration, filling out the personal data form, as well as adding a profile photo.
When entering Tinder for the first time, you must configure your visibility or discovery options in the application. This function allows the user to limit the visitors of his profile by geographic range, age or gender.
The platform is responsible for offering the new user a list of possible profiles that they might like, based on the information previously provided. Selecting who attracts you is as simple as sliding the photo to the right if you are interested and to the left if you want to discard it, all this on the mobile device.
Discarded people will never find out about such a thing, like those who have caused interest, unless there is a common attraction between 2 profiles. Then, Tinder is responsible for informing both users that there is a connection and they will be able to chat in private chat.
All this is possible in the free version of Tinder, however, there is " Tinder Gold ", the paid version of the application that allows the user to directly find the people who have liked their profile, without having to wait so long to chat with someone online.
Note : after being registered in Tinder, the user must know that, before being able to schedule an appointment with the selected person, both must " make a match ", that is, both profiles must accept the request and agree in a pleasant way so that the application allows them to carry out the next step (the meeting).
Characteristics
Although, at first glance, the characteristics of Tinder are obvious , the advantages of this application go beyond being a simple social network, among them we can mention:
Simple to use interface: Tinder shows those who use it, a simple to use appearance, offering different profiles of other users available on the web, allowing you to decide between showing interest or ignoring the profile.
Quick registration: By using Tinder, you can complete your registration and all your profile data in just a couple of minutes.
It allows to choose the ideal profile: Among a series of qualities or physical characteristics that the user himself considers when entering the network, he can find the indicated "match", increasing the possibilities of having a relationship outside the computer.
It allows to "break the ice" in a simpler way: For those who are shy or find it difficult to engage in conversations with those they consider attractive, Tinder offers the possibility of "breaking the ice" allowing them to show themselves as they really are without having to get stuck when speaking or showing the fear they feel when expressing themselves.
You can meet the right person: Although finding love seems really difficult, by having a profile on Tinder, users have the possibility of interacting with a greater number of people at the same time. Being able to choose the one that meets your expectations and that you consider is the one.
Only the "match" allows interaction: Although the application was designed in order to communicate to the masses, only those who match or "match" can be contacted within the Tinder platform.
It is clear that having a profile on Tinder facilitates communication between people, making interaction simpler, however, this application is not without disadvantages or negative aspects, such as the following:
The information is not entirely true: Although, probably, a large number of people post truthful information about who they are, another large number lie about their characteristics or physical qualities and even about their personality, lying about their tastes and interests.
There is no security outside of profile: Although security is an important foundation in this platform of interaction between singles, at the time of the date or the meeting, there is no guarantee that something bad will not happen. Therefore, each individual must be cautious when this occurs.
Unwanted content: Some users take advantage of the "match" to send unwanted content such as risque photos or messages that are unpleasant for the other person.
Download the mobile version of Tinder:
For Android devices: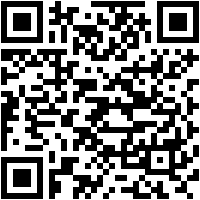 For iOS devices:

>
The app was not found in the store.
Alternatives
For those looking to expand their circle of friends and acquaintances, or simply enjoy the good things in life, there are certain alternatives to Tinder that they can use at any time, if they decide to unsubscribe from this platform. Some of them are:
Bumble: This is one of the best options for users who want something different. It has the peculiarity that, on this site, it is the women who decide who to meet for their date of the moment or to be friends, since it is the women who send the first message, giving the man 24 hours to accept or reject application. Like Tinder, this platform is free, however, it has a paid version that offers more attractive functions or features.
Happn: With more than 50 million downloads, Happn ranks among the top alternatives for users who want to unsubscribe from Tinder. Like others available on the web, with this application you can share tastes and interests with other profiles. In addition, it has the facility to recommend profiles close to each other, it also allows users to look at the photos and personal information of other people, and send them messages if they wish, to chat instantly. It is completely free and can be downloaded from the Play Store for Android devices.
Skout: It has a fairly simple screen interface to use, so creating a profile on this social network does not represent any complication. This application, like the previous ones, is designed to search, meet and meet new people who could become friends and even the couple they want so much. It offers those who use it, the ease of location by geographic range, making interaction more feasible between people who live near or are in the same area. The main advantage of Skout is that it informs about who visits and verifies your profile, allowing you to track these people and send them a direct message. It can be downloaded for free from the App Store or the Play Store for iOS and Android devices.
Meetic: It offers a different alternative to Tinder, suing its users, a more demanding level to establish friendship or couple relationships. This app digs a little deeper into personal information, asking questions like the desire to have children, color preferences, and other things that, from a specific point of view, are important factors in a relationship.
It is available, like others on the market, for mobile devices. Similarly, it has a desktop version for easy access from a desktop or laptop.
It is clear that Meetic offers the same functions as Tinder, but with a greater emphasis on the seriousness of relationships, something that for many may be what they are looking for, while others simply decide to continue this option.