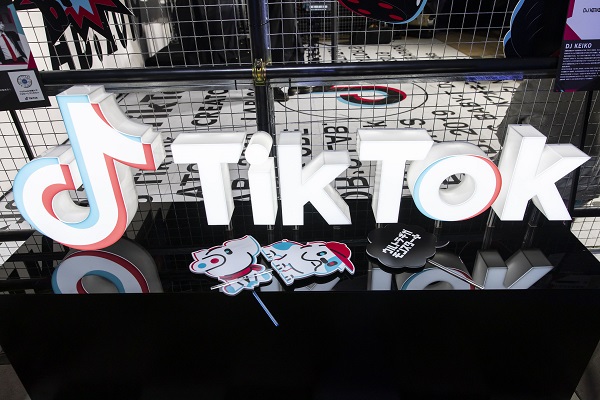 TikTok is a social network launched in September 2016 by Chinese developer ByteDance. In essence, TikTok (known in China as Douyin) works as a platform that allows users the ability to create and edit videos of up to 1 minute in length and share them through a profile in a similar way to what happens in other social networks .
The main feature of TikTok is the fact that it is focused on music videos, which is why it has video editing tools and filters that can be used by users to create original content.
TikTok is an application created for Android and iOS mobile devices, so it allows you to use the front and side cameras of the equipment to capture video and upload it directly to the platform.
As a social phenomenon, TikTok has become a mass-reach social network that has gained popularity significantly around the world, reaching more than 500 million users by 2018.
What is it for?

Being a social network focused on users being able to share multimedia content through it, TikTok is used to create, edit and share videos of all kinds, with special emphasis on musical and fun video clips.
In the same way, being a platform that allows the interaction of users from all over the world, it works as a tool to meet people, socialize and publicize any type of content, so it can be versatile and useful for countless of things.
Despite all the above, the trend of use and the tools that have been added to the application make it a source of entertainment for users, since it makes it especially easy to create memes from video and audio extracts that are they can get within the same platform.
How does it work
TikTok works in a similar way to many other current social networks, such as Facebook or Instagram, so when entering, it offers a main screen or "Home" where it is possible to see the recent publications of the contacts that the user follows, as well as those viral videos that have become a trend. To navigate between all these publications, just scroll (slide) the screen vertically in the same way as in other applications of this type.
TikTok offers a search tab, which allows you to explore and find the account of specific users, particular videos or "hashtags" that have become a trend. Likewise, it takes advantage of the typical functions of commenting, reacting and sharing, something that allows interaction and dynamism between users and the videos that are shared on the network.
Regarding the creation of content, TikTok works as a fairly complete and intuitive video editor to use, thus having all kinds of filters and special effects that allow you to alter the recorded videos before being shared within the network.
Characteristics
The following are the most significant TikTok features: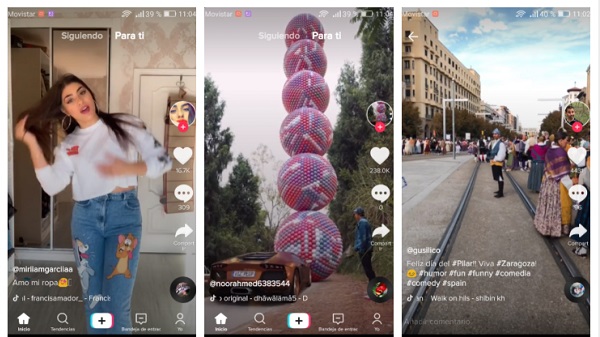 It allows you to create short videos of up to 1 minute by adding musical elements, filters and special effects.
It is a social network that allows you to create personal and professional profiles, so that a user can add a personal message to their profile, add personal information and choose a profile photograph.
It has an artificial intelligence system that analyzes the personal interests of each user and, consequently, shows them content related to their affinities.
It offers interaction tools, thus providing the possibility to comment on the videos created by other users, react to said content and share it.
It has a security configuration panel, where a user is able to block or limit who can access the shared content through their account.
It has an integrated platform to chat with other users.
The way in which the network of contacts is managed works in a similar way to Twitter or Instagram, that is, through "Followers" ​​and "Followed".
It can be used for both recreational, commercial and advertising purposes.
TikTok allows you to create polls and open polls so that followers can participate.
To create an account on TikTok you can use a Facebook account, a cell number, email, Line, Twitter, Instagram, KakaoTalk or VK.
Advantages and disadvantages
Like any social network, TikTok has become a worldwide success due to all the advantages it offers to its users. However, it is only fair to consider its disadvantages and make a contrast in this regard. Below we detail what they are: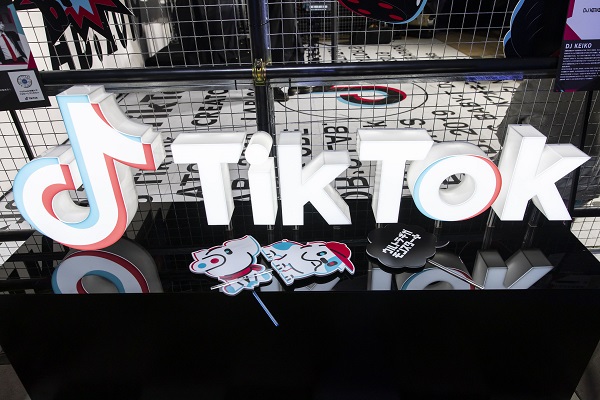 Advantage
It is a free social network, so anyone can have an account and access all its features by simply downloading the application and creating a profile, something for which it is not necessary to pay.
It has a number of users that exceeds 500 million (2018 figures), making it an ideal platform to interact with other people or launch advertising campaigns.
It has an intuitive, easy-to-use and extremely versatile video editor.
It is supported in more than 150 countries, so it is accessible to almost everyone.
Being one of the most popular platforms of the moment, it receives constant improvements that provide greater security to users, as well as new functionalities.
It has an intuitive and comfortable interface that can be used by all types of users.
It is an advertising-free social network, something that could bother and annoy many users.
It is backed by a large amount of musical content, filters and other audiovisual elements that can be used by users to create their own videos.
Disadvantages
It is a social network focused exclusively on videos, so it is not possible to share other types of content that are not of this type.
Young audiences predominate, so it may not be the right platform for all audiences.
Long video sharing is not possible as it is limited to a maximum of 1 minute.
Since it does not include any payment options , advertising only depends on external media that carry out the work organically.
If the necessary security measures are not taken, users may end up receiving cyber harassment or bullying from malicious users.
Story
TikTok was launched in September 2016 under the name Douyin, an application developed by ByteDance that was originally focused on the Chinese public. A year after its launch, the platform already had 100 million active users, so its owners decided to make the leap to the international market. Thus, Douyin was renamed TikTok as of September 2017.
In November 2017, ByteDance acquired musical.ly, an American social network, and merged it with TikTok, significantly increasing the number of users within the platform and increasing the popularity of TikTok outside of Asia. A few months later, at the end of January 2018, TikTok became the most downloaded free application in countries such as China, Thailand and other Asian nations.
TikTok is currently one of the top social networks in the world, with support in more than 75 languages ​​and available in more than 150 countries for Android and iOS. In addition, it has one of the steepest growth curves in the history of social networks, so it is estimated that in a short time it will have a community of users as large as Twitter, Instagram or even Facebook.