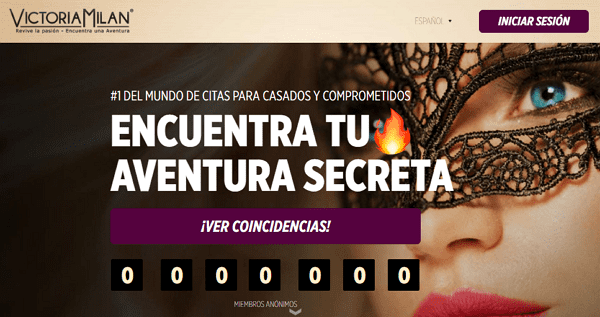 On the Internet you can find several websites to meet girls, however, you should know that many of these profiles can be false. Today, dating websites have strengthened this flaw and have now included a verification on accounts. In other words, a "selfie" or a frontal photo must be taken in real time and this must be combined with the photos that have been uploaded to the platform. In this way the number of false profiles is minimized.
In fact, most platforms ask for this requirement so that the community has greater security. If you have a "verified" check, then you prove to be a real person. Having said this important point, here you will find the best websites or applications to meet girls safely and quickly. You can try more than one portal in order to have a better chance of meeting the girl with whom you want to start a relationship or a good friendship.
Tinder
It is one of the preferred web platforms for its easy handling and the high probability of meeting women close to your environment. Once you have created your profile, you will see a series of people who will be not so far away, in order to have a better chance of meeting and making an appointment. If you want to use Tinder to meet girls, you just have to follow these steps:
Enter the Tinder website through thislink.
Press " Create an account ".
Choose if you decide to create the account with your Facebook profile, Google or your phone number. If you start with your Facebook or Google account, you must enter it. If you do it with your phone number, you will have to enter it, wait for a 6-digit verification code and additionally add your email to confirm it.
Fix a security captcha.
Accept the internal rules that will be detailed.
Enter your name, gender, date of birth, and gender. Additionally, you must add a profile photo from your computer. Optionally, you can add your interests (maximum 5) and your sexual orientation. Once you complete these fields, click " Continue ".
You will automatically start to see the lists of women on Tinder who will be close to you. To add more photos and put a short description, go to " My profile ".
Press " Edit information " and there you can add other photos along with a brief description about your profession or the things you like to do the most.
Now, to see the list of women again, press the arrow to the left of " My profile ".
You must swipe to the right or press the green heart if you like a woman. On the other hand, you will have to swipe left or press the red X (X) to continue seeing others.
Note: If you like a girl and you both press "Like" (the green heart), a chat room will open to start the conversation. For greater security, accept profiles that have a blue "check" next to their name. This is a security measure to ensure that you will actually speak to the person you have seen in the photos, as it has been verified with smart technology.
One of the great benefits of Tinder is that it has an application for both Android and iOS devices. This way you will have greater comfort, you will be able to observe who you made a "Match" with and you will chat instantly with them. On the other hand, it is also worth mentioning that Tinder has a free version and paid versions, which have more benefits to be able to meet women.