Social media
The best names for Instagram to stand out among your friends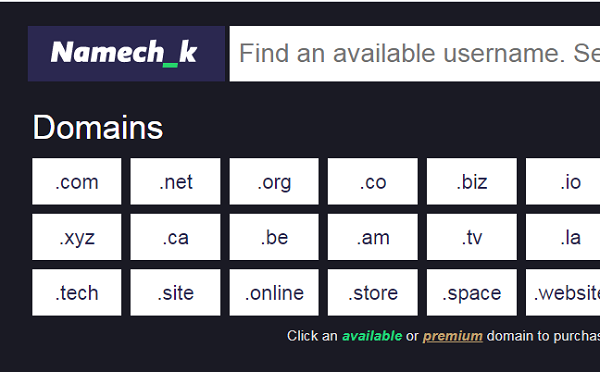 Instagram is one of the most popular platforms of the moment. Therefore, it is not surprising that a considerable number of people want to stand out in the recognized social network with their profile. This is why they search for the best usernames to impress their friends. However, which is the most suitable? What should be taken into account when choosing it? How creative can you be?
Well, the answer to each of these questions is found throughout this post. As you read, you will find quite creative suggestions to use as a username on Instagram. However, you should take into account all the important observations or aspects before choosing the Nickname you will use. With this in mind, continue reading the article to know everything you need.
Aspects to consider
Before choosing the username for Instagram to impress your friends, you need to consider certain important aspects that will help you make this the best of all. They are described below.
Choose the type of account
User names for business accounts should, logically, be different from those for individual accounts. Well, they represent your brand to the public and you must compete with other accounts of the same style to stand out. This is why the best option is to add keywords that correspond to the sector in which you operate.
For example: @ Username Gastronomy. In this way you will appear in any search that includes the word "Gastronomy" and you will have a higher success rate. Remember that the username is the way you appear on social media.
It must be short and precise
The Instagram Nickname must have a maximum of 30 characters. That is why you should find a way to create an attractive and dynamic username that is easy to remember, as well as striking. Try adding in your biography or profile presentation, elements such as emojis, bars, symbols (not too many, not too complicated), etc. Anything that allows it to be stickier.
Similarly, you can try combining keywords to form your username. For example, if you are a doctor and also a nutritionist or personal trainer, you could create something like @Medifit, @SaluMed, @Entredoc, etc.
On the other hand, avoid using complicated numbers or symbols in your username. This prevents it from being easy to remember by those who decide to follow you and, therefore, reduces the chances of getting new followers through recommendations.
Keep only one username
If you use social networks a lot, it is normal that you have more than one profile. Therefore, it is recommended to maintain the same username for all of them. In this way, your identity will be uniform, which will make it easier for others to find you wherever they are looking.
Must be representative
If you are a professional and want to prove it to society, both your account and your username on Instagram should follow the same style. The same happens in the opposite case, when your personality is humorous and the profile is only to provide entertainment to others. Both factors must complement each other.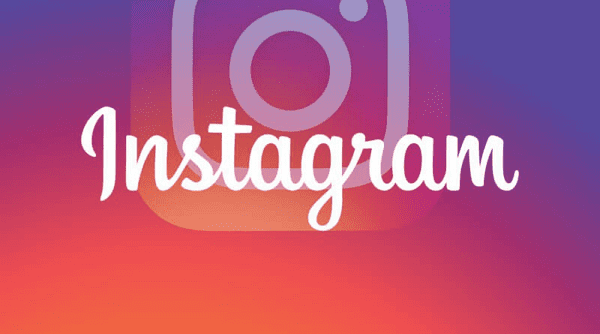 Avoid limiting it to sex
A very common mistake is to limit accounts or make them appear sexist, even if this is very old-fashioned these days. Avoid using names like @MenSportistas or @WomenFitness. To grow within social networks you must understand that, in the case of Instagram, your followers can come from anywhere.
Do not try to replace recognized brands or artists
Identity theft is a crime and, although it is about social networks, you must bear in mind that these types of platforms are very serious when offering their services. So it is not a good idea to use names such as @VinDiesel or @Adidas, since this could be the cause of the blocking and permanent closure of your account on the network.
Remember that each profile of public figure or artist is subject to verification before granting the well-known brand of "Verified account." So, if it does not meet the requirements or does not pass the test, it will be discarded and even removed from Instagram for violating the use policies.
Look for some inspiration
If you can't come up with a good enough name to impress your friends, you can seek help from an automatic username generator for Instagram. In this case it is recommended to useSpinXO, a totally free online tool that you can use to get an ingenious Nickname for different social networks.
To use it you just have to follow the steps described below.
Login to this link.
Make sure you are located in the " Instagram Names " tab .
Complete each of the boxes with the corresponding information. They request information such as Username, what you like to do, hobbies, important words and number of letters.
When you have completed the information, click on " Spin."
At the end, SpinXO will issue 30 different results from which you can choose to use as a username on Instagram.
How to know if the username already exists
The safest way to know if the username you want to use already exists on Instagram, is the same platform at the time of registration. When the Nickname is being used by another account, the network issues a message that it is not available. However, there are other tools that you can use to obtain this information.
Among these are Knowem,Namecheckr andNamech_k. Each of them allows determining the availability of the username in question, both on Instagram and on other social networks. Some even search the main domains on the web.
Alternatives to existing usernames
In case the Nickname you want to use on Instagram is already registered, there are simple and creative ways to use it. Pay attention to the following options and turn your username into something fantastic.
Add the language : This is a good option to distinguish one account from another. For example, if you are in a Spanish-speaking country, you could use @NombreES, while, if your account is aimed at a US public or similar, the alternative would be @NombreEN.
Use your location: It is very similar to the previous alternative, depending on your geographical location you could add the abbreviation of the country. For example, if you are in Colombia, you could use something like @NameCO. This can also be useful if you manage the same account for audiences from different countries.
Include keywords: If you provide technical support, your username could include something related to the topic. For example: @ Name.Technical Assistance. Similarly, you can use this for different professional categories.
Use only part of your name : Instead of writing the full name, try writing its abbreviation. Something short, not too difficult to pronounce or read, like @Nom.
Mention the type of company: It is about including the sector or type of company in which you operate. This is widely used in the hotel area, especially in large chains, to distinguish one from the other. Example: @ HotelNameLocation.
Indicates that it is an official account: In social networks it is very common to find accounts that differ only by a letter or symbol. Which, in many cases, seek to supplant brand identity. That is why a good option for you would be to add "Official" to the end of your Nickname. Example: @OfficialName.
Use your website's domain: This only applies if you have a blog or website. You could use something like @BLOGName | @WEBName.
Creative usernames
You may not be looking to create a serious, professional-style corporate account. Quite the contrary, something fun that you want to use only with your friends as a unique and fun identification card. To do this, you can view the list of Nicknames shown below and combine them with your name to obtain the result you expect.
Crazy Chicken
Cute
Your name + Lee
Bear
Sweet little bear
Monkey
Lovely poison
Passion
Boutique & Glamor
Candy
Pig
Mister
The "Fast and Furious"
Facer Racer
Beauty
Kisser
4nG3I
Looney looser
I love coffee
Female name + Jenner
The "Nameless"
My name is "You Care"
Bitter chocolate
Elver galarga
The little toad
Elba Lazo
Afro Head
K1000L4
K1000L0
Honey maker
Skater_Forever
I Hater
Guatona_Candy
Moon killer
The terminator
Lovin
Glamorous angel
Thrasher
Cute eyes
Baby dream
Galaxy
The avenger
Ghost
Commando
Classy girl
Honey bear
Angry Eagle
Pegasus
The_Wizard
Coolman
Super girl
Cyborg
Speedy + yourname (together)
Dog bone
Lolly pop
Crazy frog
Pink girl
Dark kight
The God
Red Cream
I'M Donald Trump
Crazy
Galantis
Ninja
I'M Owner
Lady rose
Happiness
Male name + Santos
American
Love pink
Kitten
Little monkey
Angel doll
Snow princess
Cute doll
Chocolate cake
John Salchi-John
Hamish
Little cat
Little girl
Tomatito
Moon up
i Love PLL <3
PLL Girl
Wololo
Scarface
Your name + Montana
Moon killer
Marshmallow Honey
Pretty diva
Atomic Rooster
Counter strike
Say cute
Your name + Toreto
Saiyayin man
Kozmoz
Smart swag
Difference between username and profile name
It is important to clarify that the username is not the same as the profile name. The first is the way in which other users can get your account, while the other corresponds to the information described in your biography.
Basically, one represents your brand and the other represents you. In other words, the username on Instagram allows you to identify yourself within the social network, while the other is your identification as a person. Through the latter, each individual who visits your account will know who it belongs to.
By following these helpful tips, you can create an authentic and fun profile name for your Instagram account, with which you can impress all your friends. Use all the tools that you consider necessary and, in case you cannot, ask for help. After all, a second opinion never hurts.