Social media
The 50 Instagram accounts with the most followers in 2021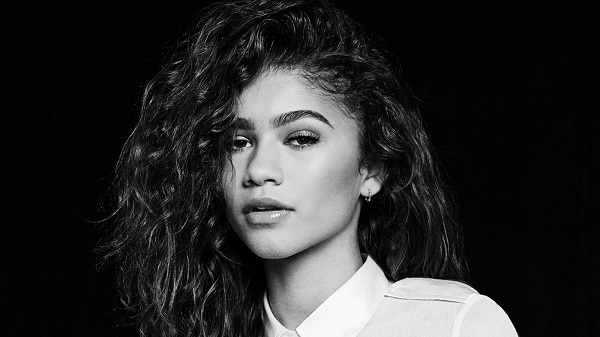 If the world of entertainment is what you like, this post will be ideal for you, since you will know which are the Instagram accounts with the most followers in 2021. These users are mostly artists and athletes, Cristiano Ronaldo being the person with the most followed account, with approximately 268 million followers, followed by the actress Ariana Grande. You will also see accounts of well-known brands that reached a million followers.
Instagram has become one of the main most used social networks. Its growth has not stopped since its inception in 2010. Currently, it has allowed us to connect around the world, making millions of people become followers and loyal users of this platform. If you want to find out a little about the artistic, family and social life of your favorite celebrities, read the following post.
Instagram (388 million)
The same platform network @instagram has become the account with the most followers. He has an incredible number of approximately 388 million followers worldwide. The content posted by the account is highly nurtured, inclusive and entertaining, making the number of users who follow this account grow daily.
Cristiano Ronaldo (270 million)
The Portuguese footballer, businessman and model @cristiano is the person with the most followers on Instagram. The excellent management of his account has made him the "King of Instagram". Its highly varied content in all areas has achieved incredible success within the platform.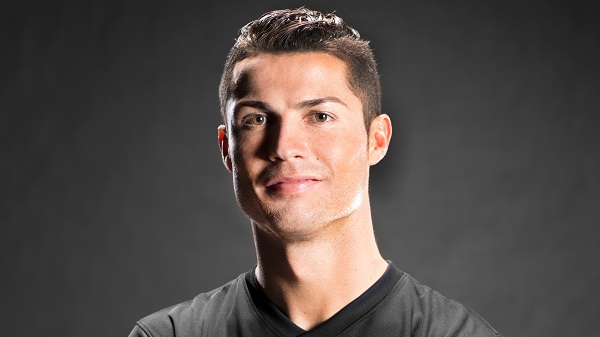 Ariana Grande (227 million)
In 2021 the actress and model @arianagrande is the woman with the most followers on her Instagram page. The little actress who rose to high levels of fame on Nickelodeon children's shows has become one of the biggest trends in the world of pop and social media.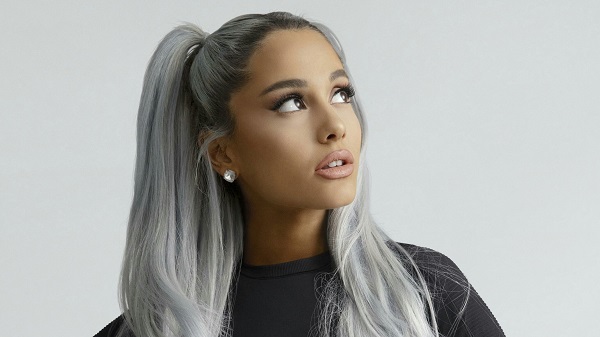 Dwayne Johnson "The Rock" (224 million)
The mighty Dwayne Johnson "@therock " ranks number 4 in the top. He has become the character with the highest earnings for each post on his Instagram ( a million dollars per post). In his account, he inspires tenderness in his videos with his daughters and family, in addition to encouraging his fans to grow every day.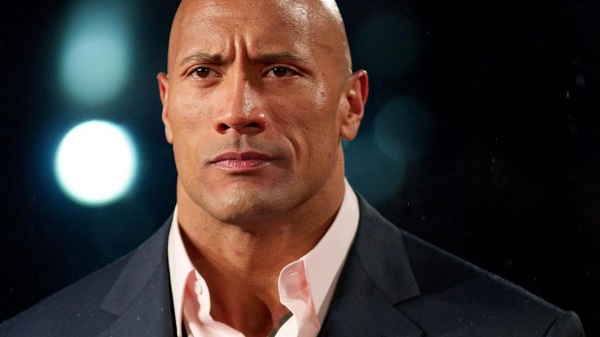 Kylie Jenner ($ 221 million)
Earning around $ 986,000 per Instagram post, the star model and influencer@klyliejenner ranks No. 5 on this top, with roughly a little over 220 million followers. In his social networks, he causes a lot of excitement and inspiration in each of his followers, drawing more and more attention with his beauty publications.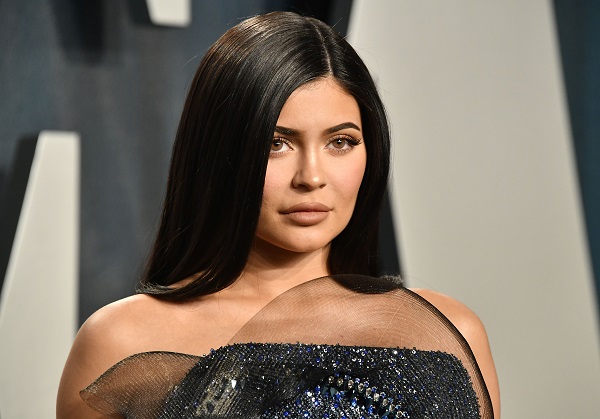 Selena Gomez (216 million)
The little @selenagomez that many of us met in "Barney and his friends" at the beginning of the year 2000, is now one of the most recognized actresses and singers in the world. The philanthropist fills us with strength every day with each of her inspiring messages on her social networks.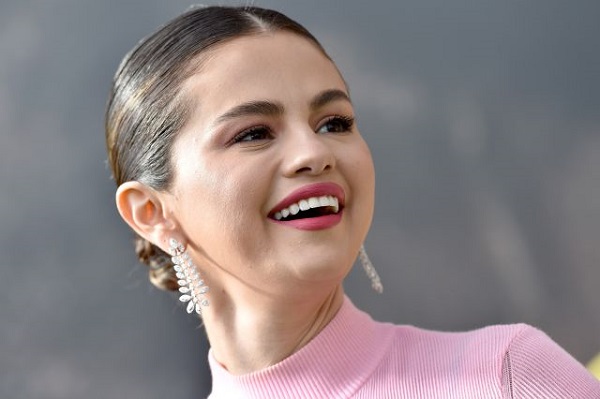 Kim Kardashian (210 million)
@kimkardashian another one of the "Kardashian Sisters" ranks number 7 in the top with the most followers on Instagram. It reached its great success in 2007 due to the reallity "Keeping Up with the Kardashians", with Kim being the main character of the successful reallity on channel E! The account with 208 million followers, has entertaining beauty content and is highly linked to her relationship and bond with each of her sisters and family.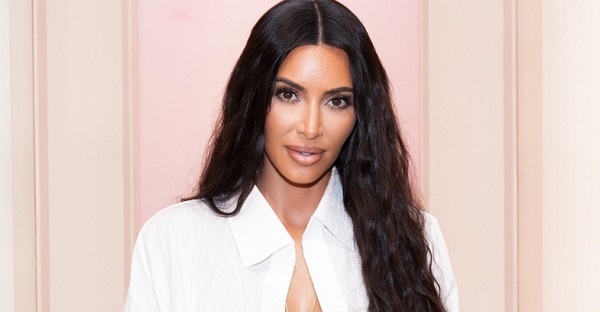 Leonel Messi (191 million)
The Argentine forward or midfielder @leomessi has a great dominance on social networks and Instagram, ranking number 8 of people with the most followers around the world. His engagement through his publications is based very widely on sports and advertising spots.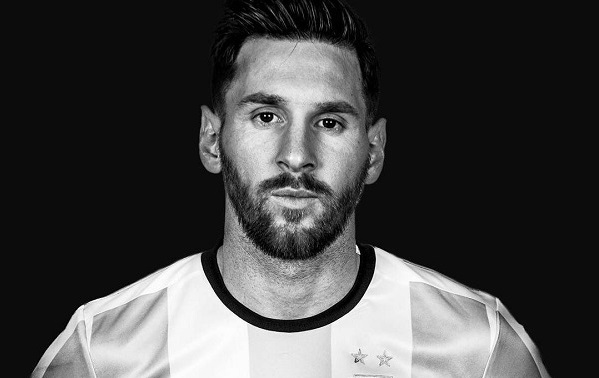 Beyoncé (169 million)
She came to be called the " Queen of Instagram, " with a valuation of nearly $ 800,000 per post on her account. According to studies, although it does not occupy the first place in the top with the most followers,@beyonce is still the most influential person on this social network. Each of his releases on the platform are highly exclusive and this year reached the incredible figure of 168 million when he made public the expectation of two twins with the well-known rapper Jay Z.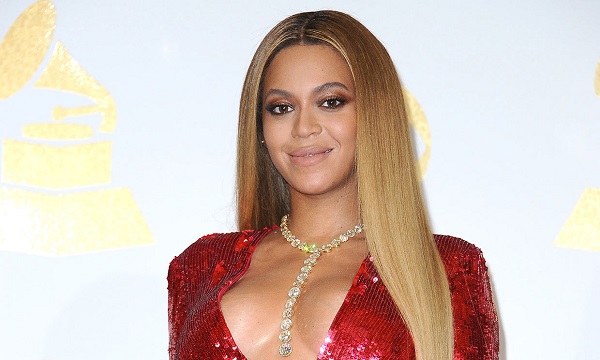 Justin Bieber ($ 167 million)
Each of the publications of @justinbieber becomes a trend in a matter of minutes. During the quarantine period, he was more active than ever on his Instagram network, causing the number of followers to rise significantly. The spoiled singer is recognized anywhere in the world and his publications quickly reach one million likes.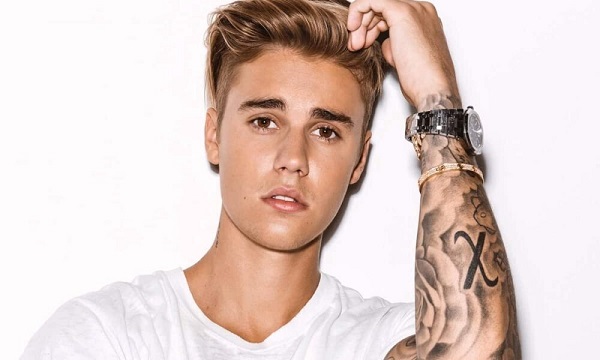 National Geographic (155 million)
@natgeo has become the first brand to reach 100 million followers. NationalGeographic has always been totally innovative, taking the world of animals and exploration to a level that is so much more than just wonderful and enchanting. His photographs are of incredible qualities and millions of followers of nature and research faithfully follow this account that never ceases to impress us.
Kendall Jenner (155 million)
Once again the influencers Kardashians do not stop impressing and the position number 12 with more followers gets it@kendalljenner. The businesswoman became the best paid model in the world in 2017, earning more than $ 22 million. Her fashion and beauty content on Instagram is highly captivating. Travel, catwalks and luxuries make their networks get more followers and the admiration for their content is greater.
Taylor Swift (151 million)
Although for some strange reason in the year 2017 @taylorswift has removed absolutely all the content from their social networks after having reached 100 million followers, by reactivating their accounts, they quickly achieved a great boom where they currently have almost 150 million followers.
Neymar Jr (147 million)
Among the most emblematic of football, today we find@neymarjr, who so far has 147 million followers on his Instagram account. The fans towards football grows every day more in the networks, and for Neymar this is a clear point when noticing the growth of his accounts when making any type of publication.
Jennifer Lopez (147 million)
@jlo always manages to turn on Instagram with his sexiest and most provocative looks , showing that age "is only a number" since at 51 he has a totally toned body of which he is proud and does not hesitate to show it off, in his account you will know much of his personal life.
Nike (139 million)
@nike is the second brand with the most followers on Instagram. Its content is a case of total success in the network, advertising campaigns, large equipment of publications in the area of ​​sports and fashion. Without a doubt, Nike knows how to use marketing and engagament excellently in each of its publications.
Khloé Kardashian (134 million)
The sexy and professional photographs of the modeling world of @khloekardashian makes her number 17 on the list of people with the most followers. Boasting the family reallity and the excellent quality of life that the Kardashian sisters lead, make them the women with the most followers on Instagram.
Nicki Minaj (131 million)
The New York rapper @nickiminaj since approximately July of last year has turned his Instagram into a more than familiar account by revealing the sex of his first child and in January of this year he published the first photos of his baby's face. Since then, each of his publications has a combination of his work and personal – family life, where he makes the millions of people who are his loyal followers feel part of his life.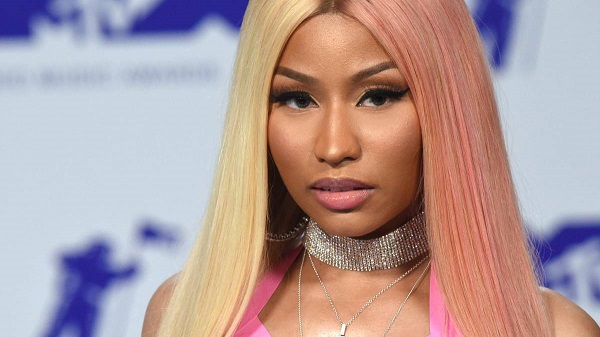 Miley Cyrus (126 million)
The outstanding American actress and singer @mileycyrus has gone through several totally radical changes of appearances and musical styles that cause a stir. Thanks to this, he achieves more and more followers on each of his accounts. With an incredible 126 million followers, you will find posts of any kind on his account, not just musical and artistic.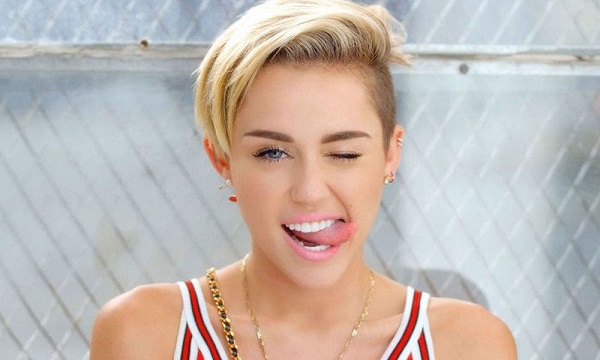 Katy Perry (114 million)
The model and singer who rose to fame in 2008 for her smash hit "I Kissed a Girl" has not stopped growing since. Since the confirmation of her pregnancy last year with actor Orlando Bloom, the interaction with her Instagram followers has taken on importance. In 2018,@katyperry made the mistake of posting a spicy message to her boyfriend, which earned her thousands of followers in a matter of minutes, becoming a trend.
Kourtney Kardashian (114 million)
The Kardashians older sister's account @kourtneykardash is in position 21 of this top. Her publications are also linked to beauty, fashion, the artistic world and the empowerment of women. Most of his income derives from the movement of his social networks, focused much more on Instagram, earning for each sponsored post between $ 348,000 and $ 557,000.
Kevin Hart (106 million)
The renowned American actor and comedian has a high number of followers on his account @ kevinhart4real. Besides being a great father, he is an excellent athlete. His publications are highly varied, he shows his social and personal life, doing various types of sports and in charity events. In his networks he proves to be a totally familiar man willing to do any type of activity that involves the common good.
Virat Kohli (103 million)
The successful cricketer @ virat.kholi is recognized as one of the fastest hitters in the sport in India. His Instagram is dedicated to showing his sports, family and sponsorship activities such as the perfume One. He began his career in 2008 and since then he has become a great influence in his country for young people who want to practice this sport and become in professionals.
Demi Lovato (101 million)
"StayStrong" is surely the phrase with which all loyal fans of @ddlovato associate it. As an actress, she was first known in "Barney and Friends", then it was unleashed with great successes on the Disney Channel. She is an American singer and songwriter who has served as a great inspiration for young people, especially women who, as much as her, have gone through difficult situations.
Real Madrid CF (96 million)
The renowned Spanish soccer club @realmadrid reaches number 25 on the list of the 50 most successful Instagram accounts. Its content is purely sports and of course with all the new information of the selection specifically.
Ellen DeGeneres (96.2 million)
The successful American comedian and actress Ellen does not stop catching with each of her shows in @theellenshow. She is a master of comedy already with several Emmy's won. His followers are loyal users of his accounts, more so on Instagram, where he reaches almost 100 million followers. In his profile you can find fun and entertaining content of each of his shows where he broadcasts interviews with great celebrities.
FC Barcelona (94.8 million)
The Spanish multisport football league @fcbarcelona has great sports content and current information on the national team and each of its matches on its Instagram account . Since its official registration in 1903 it has not stopped growing and being increasingly acclaimed by its football fans around the world.
Rihanna (93.6 million)
Robyn Fenty, known as "Rihanna" has one of the most successful Instagram accounts. On@badgalriri you will find innovative content from the singer, businesswoman and dancer from Barbados. Rihanna does not stop enchanting each of her followers with her provocative photos, in addition to always showing a totally extravagant and very striking outfit.
Zendaya (89.9 million)
The little @zendaya, who we all met on her Disney show "A Todo Ritmo", is now a flamboyant singer and actress who has millions of followers around the world. " Naturally hot ", that's how the photos of the singer on her Instagram define, with her spontaneity and essence she has not gone unnoticed throughout her career.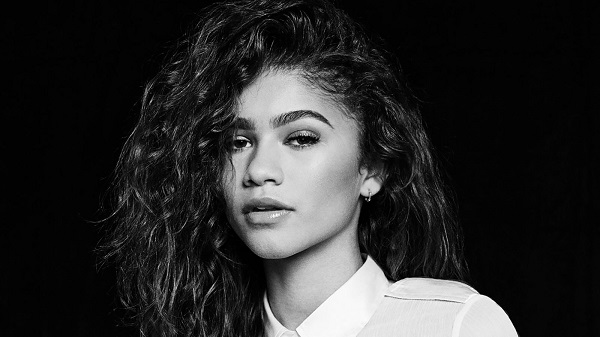 Cardi B (86.2 million)
On @iamcardib shows us his personal and artistic life. Short clips of her music videos, family photos, and without a doubt, photos of the American rapper and songwriter in totally flashy and sexy outfits that quickly capture the attention of her fans. Since 2015 it has continued to be important in the rap, trap and hip-hop industry, making it grow artistically every day.
LeBron James (81.4 million)
The NBA basketball player @kingjames currently belongs to the famous team "Los Angeles Lakers". The talented player has shown incredible versatility in the sport, allowing him to take whatever position he wants in each of his matches. Within his account he shows the great success he has achieved thanks to his great physical power and keeping each of his fans up to date with news about the team and his life.
Chris Brown (78.4 million)
The rapper who became successful at just 16 years old with his self-titled debut "Chris Brown" is now one of the world's best known and most sought -after hip-hop and rap singers . Within your account@chrisbrownofficial posts psychedelic and interesting photos that capture his specific audience, as well as showcasing the great talent he has within the music industry.
Billie Eilish (79.2 million)
Being only 18 years old, the young woman @billieeilish made art history by winning 5 Grammys in one night. Her musical success has been totally invaluable, leading her to fame very quickly, and likewise, gaining millions of followers in a matter of minutes by sharing different aspects of her life.
Drake (77.4 million)
Aubrey Graham, known simply as "Drake" is an American rapper, songwriter and producer who began his successful career in 2006. On his account @champagnepapi shows his personal, family and artistic life in relation to other greats like him. Your posts reach a huge reach of likes in a matter of minutes.
UEFA CHAMPIONS LEAGUE (71.2 million)
The Champions League @championsleague, originally known as the European Cup, is the best- known and most prestigious soccer tournament in the world. Through their publications you will be able to find out about each of the matches, classifications and totally key information during all the games.
Shakira (70.3 million)