Passion is a website that allows you to search and find a partner. Its main characteristic is that it focuses on the search for casual encounters on a stable relationship, although it is possible to meet all kinds of people through this platform. This has made it increase in popularity and become one of the leading dating portals.
In other words, Passion is a dating web portal that allows you to have conversations with all kinds of people. It is mainly oriented to casual encounters or sporadic relationships, allowing to satisfy all kinds of desires. In turn, it is possible to find friendships or even a stable relationship with the use of said platform.
Characteristics
This platform has the property of being available almost everywhere in the world and in a wide variety of languages. Thus, once you enter the Passion website, it is configured using your geographical location to find people who live near you.
On the other hand, Passion is extremely direct with its purpose of use, pointing out that most of its users are only looking for a casual encounter. This is something that can be glimpsed thanks to the design of said web portal, which usually places somewhat sensual images and phrases that denote interest in everything except a stable relationship.
Regarding the design of the web portal, it has a very modern minimalist appearance. Even so, there are aspects that may not be updated and have become extremely obsolete to use them comfortably. This is mostly seen in the desktop version, which would give the need to polish.
One of the biggest cons of Passion is that only users with a paid subscription can use the instant messaging service. Therefore, if you do not have it, it is very likely that you will not be able to meet new people or have any type of encounters with users that may be attractive to you.
Some of the main advantages of Passion are the following:
Large number of users: Passion has more than 50 million registered users, all this achieved thanks to the many years it has been in the market. Therefore, it is possible to find all kinds of people with whom you can talk without any difficulty, being a great advantage.
Modern design : The minimalist design of this platform is extremely remarkable, becoming quite particular and admirable due to its vast number of registered users. In addition, Passion constantly updates its interface to adapt it to everyone's needs.
Simplicity: Using this platform is extremely simple, so no user would have any difficulty in this regard. At the top, you will find a quick and convenient search bar, which will help to find all kinds of people almost instantly. The messaging service also stands out for its simplicity and for allowing it to generate conversations without problems.
Quick registration: The affiliation process to this web portal is extremely fast, taking only a few minutes to complete this entire process. Therefore, it is not necessary to answer any type of questions or customize your profile in depth to use Passion, which is presented in other apps of the kind.
On the other hand, not everything is positive with this platform. Some of the disadvantages that Passion has are:
Centralized: Most users are only looking for a casual meeting, so it is very difficult to get a stable relationship or make some kind of friendship. If dating without obligation is not among your goals, then Passion is probably not the main alternative you could use.
Requires paid subscription: In order to meet people, it is necessary to pay for the monthly subscription. If you do not do this, you will not be able to send any type of message to the users of said platform.
Fake users: There are many people who pose as others to be able to link or meet users of this platform. This is a serious risk that many can experience, so it is always advisable to verify the profile of other users well and be sure that, with whom we speak, is really who they say they are.
Few details in profiles : Profiles cannot be customized much, so it would be very difficult to get an idea of ​​what the other person is like. Therefore, it is always recommended to have an extended conversation with any user that interests you, to learn more about it and detect if it would be someone attractive to meet.
How does it work?
Just by logging in and registering with Passion, you will be able to enjoy this whole new experience. Thus, you will access to chat with the more than 50 million registered users and you will be able to check the large number of profiles on this great platform. In this way, you will be able to have appointments, outings, pleasant conversations and a wide variety of other options to carry out with all the users of this web portal.
The operation of Passion is simple, generating almost immediate connections. Its main quality is that users are the ones who manage their own conversation options when visiting profiles and initiating chats with others. Therefore, it is likely that you are always talking with someone who is attractive and interesting.
The interface Passion allows you to make camera conversations, chat with others, check user profiles and much more. In this way, it can be considered a fairly complete platform that will help you find a partner or have a casual encounter, depending on what you are interested in.
Unlike other dating platforms, Passion has quite active users, so you will not present any problem when meeting people and generating conversations. Thus, just by writing to a few people, you will have an almost immediate response.
Passion dating app
Passion has its own mobile application, which will allow you to live a unique and innovative experience. This app is available on both Android and iOS devices, being quite simple to acquire.
In both mobile versions, you just have to go to their official store, and search for the Passion app. After finding said app, you will proceed to download and install it on your mobile to start using it instantly.
One of the main features of this version is that Comes Alive with modern design and can generate connections much faster. Therefore, if you want a much more pleasant experience, then do not hesitate to get the mobile version of Passion.
Download the mobile version of Passion.com:
For Android devices:
For iOS devices: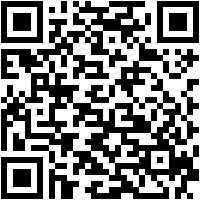 Reviews (2)
Passion has all kinds of opinions, from users who have lived through the entire experience offered by this platform. Therefore, it may be worth mentioning both positive and negative opinions, to know whether or not it is advisable to make use of this renowned dating portal.
Regarding the positive comments, it can be seen that many people have highlighted the large number of active users and the ease with which a conversation can be struck. In addition, the design of the entire web portal is extremely dynamic and friendly, which makes people feel comfortable using this service.
On the other hand, not all are positive comments. Among the main negative criticisms to highlight, we can mention the large number of fake users in Passion, which would generate great risk for people who want to use this platform. This is something that the Passion team has tried to counteract by providing special means to report these fake profiles.
Positive user reviews
Carlos, November 2019: "Passion is an excellent website for finding a partner and dating. I have used it for several months and I feel extremely comfortable with all the experience I have had in all this time. I have been able to meet new people without any kind of difficulty ".
Laura, October 2019: "I never believed that I would use a dating website, although Passion has been an excellent alternative in my life. Since I started using it, my circle of friends has expanded, and I have been able to meet a few people I have dated. Without a doubt, it is an experience worth living ".
Marcos, February 2020: "After trying several internet dating websites, I am very surprised by the results I have obtained, being really favorable. I was able to arrange several appointments and the best, with very beautiful women ".

María Fernanda, July 2019: "To be honest, I did not expect a great deal from these types of sites. I had the opportunity to meet wonderful people, as well, a lot of louts. The platform is very easy to use and dynamic, I feel very comfortable on it ".
Negative user reviews
Carolina, January 2020: "It is true that Passion has all kinds of benefits that make it unique. Even so, I consider it a huge risk that there are so many fake profiles on the platform and that the team in charge will not do anything to counteract all this. I do not recommend it in case you want to have a partner or something serious, because you will never know exactly who you are talking to ".
Raúl, February 2020: "At first, Passion seemed like a very good platform with some characteristics. Anyway, with the passage of time, I felt that the application was deteriorating until it did not stand out for almost nothing. Compared to its competition, there are many factors that need to be improved in this dating web portal ".
Plans and prices

Passion has the function of being a free access platform, although you certainly must pay for a membership, to be able to access all the functionalities offered by this dating portal. This is something common in these types of platforms, so it would not be surprising for that.
The only membership that exists is the Gold membership, which allows access to all kinds of functionalities that Passion offers. Thus, you will have access to services such as private chat, detection of visits and sending gifts.
The costs of the plans vary depending on the acquisition time and the place where you reside. They can be seen below:
Monthly Gold Plan : it has a cost of $ 51 per month. It must be renewed monthly. It does not have any type of promotion.
3-month Gold Plan: it has a cost of $ 106 quarterly and $ 35 monthly. It must be renewed, after the 3 months of hiring have elapsed.
12-month Gold Plan: it has a cost of $ 313 per year and $ 26 per month. It must be renewed every year, being one of the main alternatives thanks to its low costs and the excellent benefits it offers.
Conclution
Passion is an excellent platform for meeting people and dating. It has great care and has millions of active users, which make it one of the main alternatives available today. In addition, the variety of years that it has been available in the market, make it an extremely reliable option.
All this makes Passion a great recommendation if you want to have a pleasant experience when meeting new people. You can chat with users and you can even see them directly by camera.
This web portal is one of the ones with the most fake users, so you always have to be careful. You should not provide personal information, nor should you go on dates without knowing exactly who you are talking to. Perhaps this is the main point against Passion and, the one that makes him a risk for many people.
Anyway, if you want to meet people and have casual encounters, then do not hesitate to live this unique experience that Passion gives you. You will see that there is no comparable alternative, with all the excellence that you will find in this web portal.