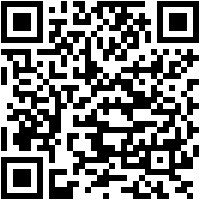 OkCupid is a social network and app to meet people, which focuses on the option of dating and a stable relationship. It was founded in 2004 by Chris Boyne, Sam Yagan and Max Khohn in search of an effective alternative to meet people online.
This platform is characterized by allowing friendships to be made, being able to converse with all users and enjoy pleasant moments with them. On the other hand, its main advantage is that it has an interface similar to a social network, which makes it extremely attractive and gives it great value to be used constantly.
Characteristics
OkCupid is developed to be able to meet people who adapt to someone's personal profile. Thus, when starting to use this service, a series of questions will be asked that must be answered in a mandatory way. This will help you to meet contacts who are sure to be pleasant and with whom you can have a satisfying conversation.
This is the main property that OkCupid has, allowing the use of a selection and discard algorithm in real time. Therefore, this is similar to the alternatives of finding a partner that occur in various situations or popular areas.
To create a profile on this platform, you should take some time to answer a series of questions, configure it, and add all kinds of images or details that may be required. In this way, it can be a cumbersome task to do, so it is often advisable to do this when you have time.
Another particular feature of this app is that it has an option to verify people's love status, which groups together different types of sentimental situations such as polyamory or non-monogamous person. This has made OkCupid take itself as a modern platform, where all kinds of people can find their better half.
On the other hand, you do not have to pay to use OkCupid, which is why it could be considered a practically free platform. This is one of its advantages over other alternatives, which usually place all kinds of obstacles for their users to acquire Premium or paid promotions.
Some of the main advantages of this web portal are the following:
Free: You will not have to pay any amount to purchase a subscription. You can create your profile and connect with people immediately. This is an excellent property if you are looking for inexpensive alternatives to meet and date people.
Ease of finding a partner: By making use of a special algorithm to connect with people, you will have a better chance of finding someone to match with you. Thus, you can reduce all kinds of time in the search for your ideal partner or your better half, being a great advantage.
All kinds of tastes: This app is characterized by allowing you to find a partner regardless of your inclination. Thus, homosexual, bisexual, single or open relationship users will be found. Therefore, you can meet all kinds of people without having to use an additional app for it.
Simple interface: You can make use of this web portal regardless of whether you are an expert or not with technology and the use of the internet. This is possible thanks to an extremely friendly and not very complex design that helps all kinds of people to register in said social network so recognized worldwide.
OkCupid, like any other dating app, has several disadvantages. Among the main ones, it is necessary to mention the following:
Little activity: Despite the fact that there are more than 45 million registered users on the platform, it has been verified that only a little more than 1 million people are active users of said app. Therefore, it is difficult to find friends or people with whom to have an appointment, knowing this low number of active users.
Algorithm problems: The compatibility algorithm may fail to make accurate calculations. This causes people to meet with whom it is difficult to reconcile. Therefore, you always have to be cautious when using OkCupid.
Lack of modern design: OkCupid does not have a novel design like other applications. Its interface has not been updated for years, therefore, it has ended up being left behind in this regard. Still, it tends to provide excellent support and various wear properties that make it a good alternative.
How does it work
To start using OkCupid you will need to create a custom profile. In this way, you will have to answer a series of questions that the system asks to make use of the special selection algorithm.
The process of creating your account is extensive, because the system of said platform is very rigorous and usually analyzes your profile carefully to know which people would be the most suitable for you.
The algorithm of OkCupid does not discriminate by age or particular characteristics, so it is possible to find all kinds of connections. This is something that favors diversity and the possibility of meeting people without any type of repression.
This platform, the more it is used, the better it understands the tastes of the person and makes a more precise analysis to find the ideal partner. It must be remembered that knowing who to have a stable relationship with is something complex and decisive today, being essential to choose everything carefully.
OkCupid dating app
OkCupid has its own platform for mobile devices. Thus, this app can be used directly on Android or iOS mobiles without any problem, which will facilitate and improve the entire experience related to said platform.
If you want to purchase this app, you just have to go to the official mobile device store and proceed to download. After that, you must install OkCupid and proceed to log in with the user registered on that platform.
The mobile version of this web portal is more adapted to current standards and has a finish very similar to a social network. Thus, you can visit profiles and chat with other people without any difficulty. In addition, profiles can be configured much more easily than usual.
Reviews (2)
This platform, like other dating web portal, has all kinds of opinions. In this way, positive and negative comments about the experiences that users have had when using the service provided by OkCupid can be verified.
Regarding the positive comments, many people have highlighted the property of using this social network completely free of charge. In addition, it is one of the few dating platforms that allows you to choose from more than 30 different gender identities, including being non-monogamous. Finally, it should be noted that the profiles of the people are very well structured and describe them quite adequately.
In contrast, there are several people who have presented problems with the platform, pointing out all the types of negative aspects that it has. Among the most notable are that OkCupid is completely in English, its users are mostly English-speaking, who select few profiles as candidates for the ideal partner.
Some positive user reviews
Laura, December 2019: "I love that OkCupid chooses for me the people who are related to my tastes and who probably end up liking me. This allows me to meet new people and have very pleasant conversations ".
Raúl, November 2019: "I have used OkCupid for a long time and I can say that it is one of the best alternatives when it comes to wanting to meet people and date. Its users have profiles with a perfect description of what they really are like and the platform allows generating a list of possible options that end up being quite precise ".
Rafael, October 2019: "I met my wife in this app, it's just great despite some limitations."
Alicia, February 2020: "So far I have met two boys, not bad at all, although I'm still looking for my better half."
Some negative opinions from users
Carlos, September 2019: "OkCupid seemed to be a good platform to meet people, but the number of active users it has is very limited. Not to mention that its selection algorithm is very deficient and I always get a few people ".
Paula, January 2020: "When I first entered, I was excited about it all. Even so, within a few minutes I realized that to register I had to go through a rather long and tedious process. After this, I found that I had very limited connection options and that there were many inactive profiles. For this reason, I feel that all this has left me a rather bittersweet taste ".
Plans and prices
Although OkCupid is a free platform, you need to pay to enjoy all the benefits it provides or to access special features. In this way, there will be restrictions that will prevent you from having a totally fluid experience when using this social network.
The plans offered by OkCupid are divided into two, which allow you to enjoy a diversity of content depending on which one is chosen. On the one hand, there is the Basic Plan that has properties such as the possibility of not having to see advertising, knowing who has liked your profile and seeing other profiles through an invisible profile.
With regard to the Premium Plan, it would have the properties of the Basic Plan and would add others. Among these are being able to know other people's answers before answering yours, appearing at the top of people's messaging lists and being able to find the most attractive users of this platform.
Regarding the costs of both plans, they are the following:
Basic Plan: It costs $ 4.95 per month for 6 months. $ 7.95 a month for three months. And $ 9.95 the monthly plan.
Premium Plan: it has a cost of $ 19.90 per month for 6 months, $ 22.90 per month for 3 months and $ 24.90 with the monthly plan.
Keep in mind that these rates may vary depending on where you reside.
Download the mobile version of okcupid:
For Android devices: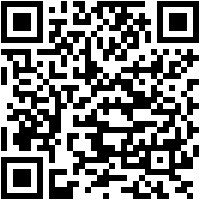 OkCupid – The Online Dating App for Great Dates
For iOS devices: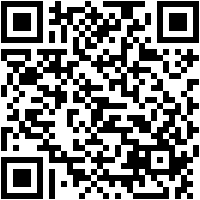 OkCupid: Best Local Singles
Conclution
OkCupid is an excellent alternative if you want to cut time when getting people who have similar tastes to yours. Thus, if you want to go on a date, you can be sure that there are at least some common characteristics between you and the person you are going out with.
If you plan to meet a variety of people, then OkCupid may not be the first option to recommend, since its users are mainly English-speaking and the number of active people is very limited. All this produces a constant lack of users with whom to start a chat conversation.
Even so, OkCupid can be an excellent alternative that will allow you to enjoy all kinds of benefits and have a way to meet people that will surely be very pleasant for you.