Match.com an online dating service based in the American city of Dallas, Texas. It currently has a presence in more than 24 countries. Its founders were, the engineer Gary Kremen and the successful entrepreneur Peng T. Ong, the latter being responsible for the design of the initial system. Match.com was born in 1995, owned by InterActiveCorp and a member of the Match Group, Inc group of dating websites .
Match.com's mission is to provide a secure and trustworthy platform that enables single people to connect with each other for the type of relationship they are looking for. This site has about 60 million registered users in various Latin American countries, such as Argentina, Chile, Colombia, Mexico, Peru and Brazil. With such a volume of people, the opportunities for romantic contact and eventually a lasting relationship are endless.
Characteristics
Single people who for various reasons decide to look for a partner on an online dating site, find the right technological support for these purposes at Match.com. The interactive tools it offers are very friendly and easy to use. Since its founding, its way of connecting with singles has been refined, achieving successful love stories.
The first thing the interested party must do is enter the Match.com website and register for free. To do this, you must provide your personal data such as name, surname, email, city and a password. Subsequently, you must fill out a simple questionnaire, which is divided into several sections or parts, where the user will provide data that will allow a fairly complete profile to be established.
Once you have registered, the site offers you two forms of membership, for different periods of time and different forms of payment.
Match.com is a platform, characterized by its security and reliability in handling the personal information provided by users. In addition, it has search tools specially designed to locate the profiles that satisfy the needs and tastes of each person.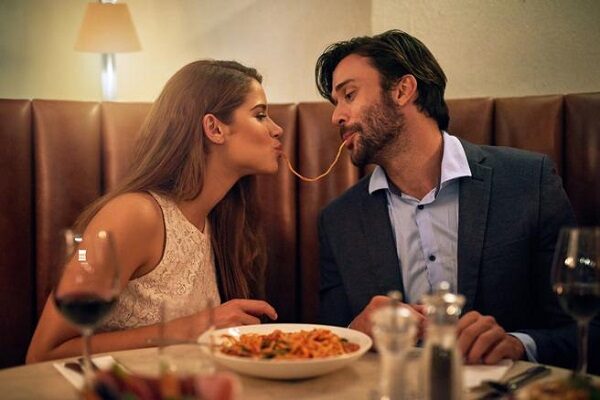 Communication tools
The visualization and communication on the portal are done through emails, profiles, photos and reading notifications. The page will send a notification to your profile, when a member has read your messages. Weekly users can send a VIP email, which will be highlighted in the recipient's inbox.
Mobile device support
Match.com has the necessary technology to carry out a match search on mobile phones, with all the features and benefits of the website. From your Android, iOS or Apple device you can send emails, messages, update profiles and receive notifications of messages and winks. The applications are easy to download and will allow you to search for potential partners in the region where your phone is located.
Questionnaire
With this function, the user has the possibility of selecting up to 20 prescribed queries, which are attached to his profile and interested members will be able to answer them. Thanks to this tool, the information about the character of the person is expanded and the onset of flirting is stimulated.
Advanced features
The search can be filtered with the function of joining words, where by means of a particular tag such as #adventurer or #danza, you can choose the most attractive profiles. With the reverse matching tool, you can discover users who are looking for a profile like yours.
The daily mutual matches feature was designed to act, based on possible profile compatibility, it provides a list with the members most likely to show interest in your profile. Date spark is another feature of the site, which allows you to propose an activity with its date and, those interested can give their answer if the event seems attractive to them.
Other advantages
Generous list of users and presence in 24 countries in Asia, Europe, North and South America. Also, available in 15 languages.
Profile configuration, so that as much data as possible is included in them, facilitating connections between compatible profiles.
A pioneer in the dating site business, with 25 years of experience.
It allows uploading up to 26 photos, this makes it easy to distinguish when a profile is false.
It is possible to see when a user was last connected.
The profiles are very detailed and can be edited after they are created.
Profile photos are visible to all at no additional cost.
Its application is available on Android, iOS and Apple, from it you can easily send messages to users.
It has professional experts to give consulting from its portal.
As a possible negative aspect of Match.com, it could be mentioned the fact that there have been complaints from users, who ensure the existence of false profiles and unscrupulous people who enter the site for dishonest purposes.
How does it work?
The first thing is to register and create a profile for free, this is very easy to do since it is a fully guided step-by-step process. It is structured in three parts, as follows:
About you
This section provides the details related to age, weight, height, body type, religious beliefs, type of work, educational level, if you have children and how many, vices, interests, etc.
What are you looking for
This section is for you to detail what you are looking for in a partner. Here you must specify what physical attributes attract you, as well as the tastes and interests that you would like to find in that person: children, religion, nationality, and other information that is of interest to you.
In his own words
Here you can talk freely and in detail about your most intimate tastes and preferences. Being more specific and precise, in terms of what you would want from a potential partner.
Once your profile is completed, the Match.com algorithm will use that information to establish search criteria and suggest which profiles would meet your expectations. It takes your preferences into account, but also analyzes and learns from your actions on the platform. For example, if you spend a lot of time talking to someone who doesn't fit your preferences, Match.com still tracks that behavior.
The interface is very pleasant, viewing photos and messages from potential partners in your region is done with just one click. All the communication that is generated between the millions of users is done through an anonymous network, thus guaranteeing the confidentiality and integrity of the subscribers. Likewise, the names and contact information are kept secret until the same user, voluntarily, decides to share it.
The customer service team analyzes the photos and profiles, in order to ensure that they are appropriate before they are published. They also take into account the fact that people meet and develop relationships differently based on the region they live in, which is why Match.com offers unique capabilities and approaches for each culture.
The application allows the connection with your Facebook account, from where you can import data and images. However, he never publishes anything in his bio without his consent. It also gives you the ability to choose whether or not your Match.com profile can be viewable, just by toggling a switch.
Within the application, click on the search button and a number of photos of people with basic information will be displayed. Then, it is located on the photo of the chosen person and a window with more data and photos will open. From there, you can send a message and mark a heart in approval. Then it only remains to wait for the answer and start communication, it's that easy.
Match.com operates much like a social network, with profiles, photos and the option to communicate. But it does not have the chat function, the exchange of messages is more like sending emails, which go from one mailbox to another.
Reviews (2)
During the 25 years of history that Match.com has, many have been the love stories that began thanks to this site and that had a happy ending. There have also been unfortunate situations, where some users have had to face unpleasant experiences, either due to mishandling of the page, or to find unscrupulous people who deceived them in their good faith.
Proponents of Match.com comment on its ease of use, the large number of profiles available, and the quick responses from those referred to. There is no shortage of couples' success stories, who started with a hello and have been happily married for several years and made a beautiful family.
Meanwhile, its detractors complain about the unreliability of their profiles, the costly of the memberships and a lack of customer service. They also mention the legal problems that the site has had to face, due to lawsuits from users who were considered affected by its use.
Whether for or against, opinions about this application are very varied. They can be used as a thermometer to assess the effectiveness of this platform.
Positive user reviews
Nereisis, January 2020: "I met a person in May 2018 and we got married in July 2019, our first child was born three months later. This has been a wonderful experience for us, thanks to Match.com. "
Jeremías, August 2019: "On my 35th birthday my friends gave me a platinum subscription from the Match.com portal and it was great. I have met very pretty girls and it has always been very simple "
Bertha, April 2019: "My life got more exciting and I finally got to meet my better half on this fabulous dating site"
Danilo, March 2019: "It was a pleasant experience and I got my first appointment on the second day of joining"
Negative user reviews
Josefa, March 2019: "It seems super expensive to me for the little it offers, it seems to me a deception since after creating a precise profile, people who have no affinity with you approach you"
Andrés, February 2019: "This page is a scam, I only came across fake profiles and people of dubious reputation, a fiasco"
Plans and prices
Registration with Match.com is free, but in order to have access to the functions that allow optimal use of the platform, users must subscribe to one of its two plans. To opt for one of the two options, the subscriber, after accessing his account, must press the "subscribe" button and a window will open with the information and the payment methodology. Select the subscription of your interest, and choose the payment alternative that suits you best. Remember that the plans may present modifications, depending on the country in which you reside.
Gold Subscription
This subscription offers the user the following additional functions:
Send personalized messages.
Read and reply to messages.
Know who read your messages.
Within this subscription there are two options:
For 6 months with three months free, the price is $ 7.94 per month.
For 3 months with 20 days free, the price is $ 11.90 per month.
Platinum subscription
The additional options that this plan offers the user are the following:
Send personalized messages.
Read and reply to messages.
Know who read your messages.
Talk to everyone.
The prices within this subscription are as follows:
For 6 months with three months free, the price is $ 15.87 per month.
For 3 months with 20 days free, the price is $ 23.81 per month.
Payment methods are by credit card or through the payment processor PayPal.
Download the mobile version of Match.com:
For Android devices: