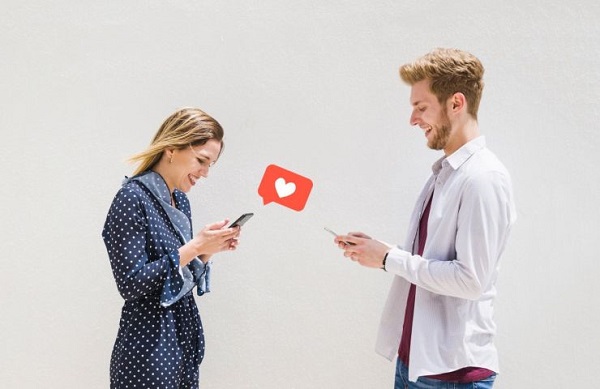 Lovoo is a platform for meeting people and dating. It helps to connect with all kinds of people and have casual encounters with its vast number of users. In addition, it has the functionality of being able to make friends or even find your better half. The best thing about this app is that it offers different alternatives, being easy to use and being able to adapt to what you are looking for.
In this way, it can be said that Lovoo is a platform similar to a social network, where you can meet people or find a partner. It turns out to be very similar to Badoo, due to its fairly modern interface and because it has all kinds of options when it comes to wanting to chat with others. It is available on Android or iOS devices, and has different plans and rates with unique benefits. Learn more about it below.
Characteristics
Lovoo offers all types of people the option of meeting friends or dating. All you have to do is register on the web portal ofLovoo.com and proceed to make use of this platform. The entire registration process is almost immediate, therefore, you will not present any type of problem during it.
Lovoo provides confidence and security at all times, with encryption options and protection of sensitive information. For this reason, his entire team points out that the data of registered users is not granted to third parties in any possible way. Among some of the main benefits that this platform has, it is necessary to mention the following:
Large number of users: Lovoo has more than 13 million registered users, a figure that is gradually increasing. Thus, it is possible that, in a few years, end up competing with the most famous alternatives with respect to dating apps.
Immediate connections: This platform has the famous "Match" system, which allows you to know which people are interested in your profile. Thus, it will be easy to meet people who you attract and with whom you can have an extremely pleasant conversation.
Practical geolocation system: You will be able to get people who live close to your geographical location. This is achieved with the geolocation system that Lovoo has, which detects users close to you almost immediately. It's great if you don't want to chat or waste time with users who are far away from where you live.
Simple interface: Lovoo's interface is quite attractive and simple to use. In addition, it has all kinds of functionalities that will make you want to use it at all times. This is something that many other apps of this style do not take into account, generating great criticism in this regard.
Quick registration: You can register and start using Lovoo almost immediately. You will not have to take any type of test or bother to customize your profile. In addition, you will have the option of registering through social networks to save you all kinds of hassles.
On the other hand, there are a variety of negatives to this platform. Among its main disadvantages, the following should be mentioned:
Fake profiles: Like other dating apps, Lovoo has a wide variety of fake profiles. Even so, there are several methods to verify identity, one of them is the geolocation system to detect fake users.
Requires paid subscription: To enjoy all the services offered by this platform, you must pay for a monthly subscription. Otherwise, there will be all kinds of limitations when using it.
Limitations in the web version: The desktop version of Lovoo does not allow access to a great variety of functionalities that can be used in the mobile version. Therefore, this can be a problem if you want to have multi-compatibility or you want to use it directly from the PC.
Without being able to deactivate the geolocator: Lovoo will always know your location. It is mandatory to keep this function active at all times to be able to use this app. Otherwise, you will not be able to enjoy this incredible service.
How does it work?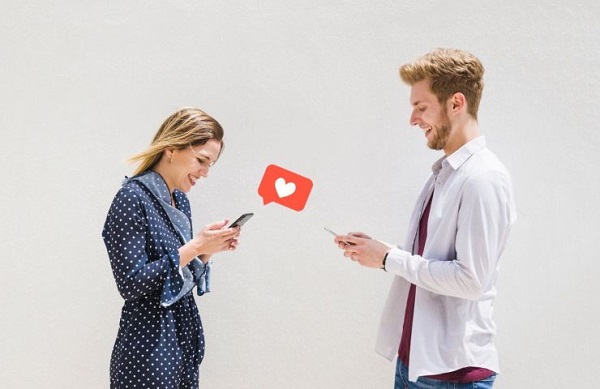 Regarding the operation of Lovoo, it is similar to a social network, except that it focuses more on the issue of being able to find a partner. In this way, various tools will be possessed to denote interest in someone and to be able to converse with that person. Thus, there will be a match system, private chats and the ability to view profiles without any problem.
In this way, you will only have to create a profile that shows how you are and that allows you to make yourself known to other people. Therefore, it is advisable to create an honest profile that really reflects what your tastes, hobbies and any other type of attribute that you should point out are.
You just have to choose the person that interests you and proceed to send a private message. In case the other party is interested, they will answer you. Thus, they can begin to get to know each other and know if a match or relationship may be generating.
Download the app
Lovoo has its own application to use it on any type of device. In this way, you can download the app inAndroid oriOS and even iPad. Thus, you will have a new interface and the property of being able to access it without any complications.
To download the Lovoo app, all you have to do is go to the official store of your mobile device. In it, you will have to search for this application and proceed to download it. Finally, you enter with your registered user to start enjoying all the benefits that this service gives you.