Social media
LinkedIn: what is this business network for and how it works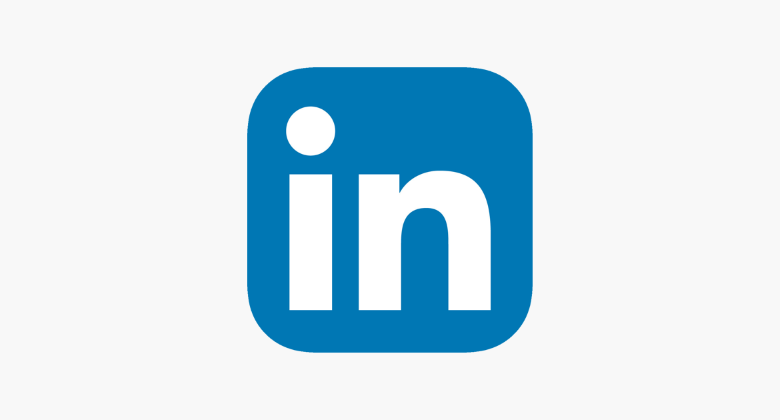 LinkedIn is the world's largest social network for professionals; created as a tool to intertwine work and business connections between professionals and companies.
Linkedin
Official Web site
https://es.linkedin.com/
Category
Social media
Developer
Microsoft Corporation
Creator
Reid Hoffman and others
Launch
May 5, 2003
Platforms
Web, Android, iOS
See guides about this service
The North American businessman Reid Garret Hoffman, started LinkedIn in 2002; the rest of his collaborators being Allen Blue, Konstantin Guericke, Eric Ly and Jean Luc Vaillant. The network was officially launched on May 5, 2003 and is currently owned by Microsoft.
LinkedIn launched its Spanish version for 2008 and is available in 24 languages. LinkedIn is used by employers and recruiters looking for job candidates. Like other social networks, LinkedIn uses an algorithm that is continually updated so that it can provide users with what it determines is the best possible experience. As a user, you will notice that your feed works very similar to the feed on Facebook.
How does it work?
The operation of LinkedIn is very simple, you just have to create your portfolio so that other people know what your skills are and what you do. In addition, you can interact with the content through a comment, a "like" or a share. Alternatively, you can mark the content as spam or you can hide it to prevent others from seeing it.
LinkedIn works like a social network and therefore you have to register and create your profile. Select a good photo to introduce yourself, and prepare an eye-catching caption with summary writing that describes your personal training, education, skills, and special achievements.
Go to the Linkedin.com page.
Register your full name, email address and password. Registering with a pseudonym or using the name of companies is prohibited.
Select the country of residence.
Identify if you are a professional or a student. If you are a professional, you will be asked for information about the company where you work, the position you hold and the sector of your specialty.
Next, it will open a menu to find out your interests and customize your profile. You must select the items according to the motivation you have had to join the network.
Open your email, because LinkedIn has sent you an email to verify your email.
Go back to the LinkedIn page…, your email contacts should already appear and now select those you want to join the network. Click on "add contacts".
Now, choose the themes according to your professional interest, so that you receive notifications, articles, works, photos, videos, etc.
You are already part of the LinkedIn network,… press continue and start interacting.
LinkedIn is a platform that intertwines networks of professionals ; therefore, when you invite one of your contacts to the network and once he accepts your invitation …, you immediately have access to all the contacts of that professional (second level contacts) and you can detail in which companies those contacts work , the position they occupy and the specialized sectors where they operate.
LinkedIn groups work the same as in a forum, and anyone can suggest a discussion on topics of interest to the group. The platform also offers tools to share news, articles, jobs, videos, notifications; and all these networking possibilities should be taken advantage of to position oneself on the net as a connoisseur in a certain subject or niche.
If you want to be part of the network, a recommendation is to "stay active". The idea is not to join together to remain anonymous by capturing information; It is also about participating, talking, asking and contributing to make your presence felt and make your interest, motivation or abilities known.
What is it for?
LinkedIn serves as a mechanism to establish relationships between professionals and companies, who want to promote themselves through the contact network to find a job or do business.
Job search : Within the LinkedIn main menu options, you will find "employment". As a user, you can create your own profile or upload your resume to apply for jobs through the network of contacts. Likewise, you have access to explore the profile of the human resources directors of the companies where you are interested in working, and locate which of your contacts work there, in order to achieve a possible recommendation. For this, the prior management of "personal brand" within the network is essential. On LinkedIn, students

also

have options

: For those who are recent graduates and inexperienced, as for those who are finishing their degree and are in ´ "practices or internships". These options are presented organized by country, city, company and sector.

Capture human resources : The site is frequently used as a recruiting platform, to attract the talent or human resources that companies require. The recruiter locates the future employee in two ways:
Locate the candidate without publishing the position to be filled: With the information available on the web, the recruiter directly locates the one he considers the best possible candidate to fill the position.
Locate the candidate by publishing the need for the position to be filled: Once the need for human resources is published, the recruiter receives notifications in his email with the profiles of at least 50 candidates, which meet the requirements of the position.

Platform to generate business : You can also find business opportunities on LinkedIn, if your interest lies in working as an independent entrepreneur or increasing the commerce of your small business.
To do this, you must manage a well-defined network of contacts: clients, suppliers, related companies.
Maintain a continuous line of communication with your related: Update your status, detail the products and their benefits, services you provide and promotions, inform about your blog posts on your profile.
Make good marketing management: You must have a defined and represented market within the network, which involves people who can make decisions to buy your products or hire your services. LinkedIn is advertising too: Use the campaign manager to develop InMail campaigns and run your ads. This is a format where they will only charge you when they "click" on the ad.

Promotion of personal brand or career management : As it is a network of professionals, it allows access to "specialist contacts" that interest you for the development of your career.
As a "personal brand" communication is also important since you must make your knowledge, experience, training and work known. By maintaining active communication, you make yourself visible and contribute your contribution to the group. Complement your virtual presence with articles, opinions, recommendations that add dynamics to your professional profile.
The goal of "career management" is to stand out online as a talented and capable professional to fill a certain position. To achieve that goal …, the employer will look for you and you will not have to go in search of the job.
LinkedIn Features.
The network of contacts is built through levels of connection:
First level, connection with your direct contacts.
Second level, connection with the contacts of your direct contacts.
Third level, connection with the contacts of the second level contacts.
The user decides between uploading their curriculum vitae or creating their profile to publicize their educational training, skills and work experience.
Groups are created according to different professional interests.
The network is used to find employment or business opportunities recommended by contacts.
Employers use the site as a platform for recruiting staff.
When companies advertise job opportunities, users can select the jobs they are interested in.
To contact a professional, prior authorization is required, either through an existing link or on the recommendation of another contact.
The user has access to know which users have visited his profile.
The tool known as "LinkedIn Answer" is used, through which users can ask questions to the community.
Users can invite other professionals to join the network; But in the event that the guest's response is "I don't know" or "spam", this counts negatively for the person who invites. If you get this answer many times, the account may be canceled.
LinkedIn history
The idea of creating LinkedIn as a network for professional contacts, was born in 1993 with the co-founder Reid Hoffman, in Montain View – California; A graduate of Stanford University, his dream has always been to create a great software company.
By the end of 2002, with a project in mind and in search of support to achieve his goal, he partners with who would be the other four co-founders of the site:
Allen Blue, Konstantin Guericke, Eric Ly, and Jean Luc Vaillant. After four months of work, they finally decided to formally launch the social network on May 5, 2003. Of course the first users of the network were their friends, but the initial appeal of the site was the job search function and traffic on the network began to grow exponentially.
Based on the growth of the network, they set the objective of generating income through a profitable platform; So, they move on with two other new features:
Links of contacts in order to start business.
Function for professionals of various specialties to offer their services.
LinkedIn continues its growth and consolidates by adding other innovations:
LinkedIn Jobs, to link contacts between employers and candidates.
LinkedIn Premium, a paid service for those who want more functionality.
LinkedIn Answer, for forum-style question and answer interaction.
Apply with LinkedIn, participation in job selection processes through the user profile on LinkedIn.
Inclusion of multimedia content in profiles.
Launch of the " economic graph of the world ", to facilitate the international connection between professionals, companies and education centers.
Acquisition of the Fliptop company to enhance the "Sales Navigator" tool.
On May 19, 2011, LinkedIn became the first American social network to place shares on the stock market. The initial price was $ 45 and the approval by investors was such that the shares soared to a price of $ 94.
On June 13, 2016, the giant Microsoft announces the acquisition of LinkedIn for the amount of 26.6 billion dollars.
By the end of 2019, LinkedIn managed 645 million accounts worldwide, where 70% of users live outside the USA.
44% of the platform's users generate an amount greater than 75 million dollars a year.
About the creator.
Reid Hoffman, 52, was born in Stanford United States. In 1990 he graduated from Stanford University with a Bachelor of Science and Symbolic Systems and Cognitive Sciences. In 1993 he passed a Master in Philosophy at the University of Oxford.
With his base of philosophical thought, Hoffman always pondered the idea of ​​doing something in his life that would create a great impact on society, and for this reason he decided to pursue a career in Business Administration and Entrepreneurship.
He began his professional career working for Apple Computer where the project called eWordl was developed, a kind of online service that included email, news and announcements. The project was innovative and also expensive, so it was not well marketed. Later he joined the Fujitsu company, and in 1997 he created his first company SocialNet.com.
SocialNet was in charge of making "online appointments" between people with common interests; some consider it the forerunner of Facebook.
With SocialNet now created…, Hoffman joins the Board of Directors of the money manager Paypal. In 2002 he left SocialNet and worked full time as Director of Operations for Paypal. In the same year 2002, eBay buys PAYPAL for 1,500 million dollars; By this time Hoffman was the Executive Vice President of Paypal.
Since 2002, the LinkedIn era begins, but Raid Hoffman does not classify himself in his work within the largest social network of professionals in the world; Rather, it goes further and makes its debut in the field of investments in Silicon Valley, an area located in the San Francisco Bay in northern California, which serves as a global focus for innovation, high technology and social networks.
Hoffman has become a highly successful investor and his name resonates with more than 80 technology projects.
Reid Garret Hoffman, is recognized today as an entrepreneurial American businessman, writer, venture investor and motivator.
"You have to constantly reinvent yourself, and invest in the future." Reid hoffman