Social media
Instagram: what it is, what it is for and how it works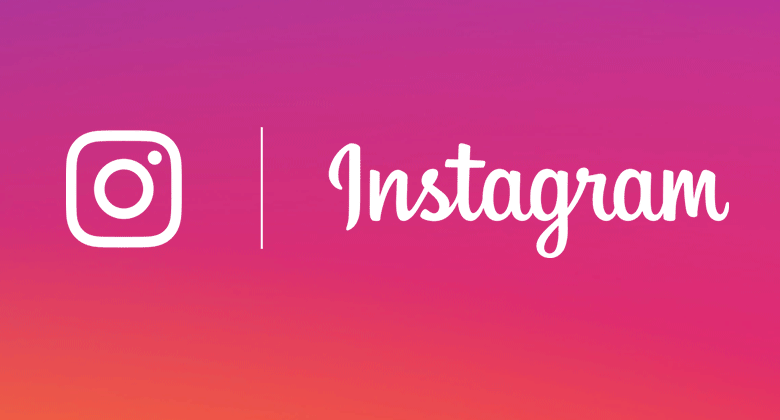 Instagram is a social network that allows its users to share multimedia content with each other. It is characterized by being a platform focused on uploading videos and images, with an extremely comfortable and simple interface. Thanks to this, this social network has managed to position itself as one of the main worldwide.
Instagram
Official Web site
https://www.instagram.com
Category
Social media
Developer
Facebook, Inc.
Creator
Kevin Systrom and Mike Krieger
Launch
October 6, 2010
Platforms
Web, Android, iOS
See guides about this service
The main difference between Instagram and other social networks is that it focuses its content on images and videos. Therefore, users will only be able to upload these types of files in their own profiles. In addition, they will have the possibility of uploading stories to share any moment of their lives and that, thus, their friends know new details about them.
What is it for?
Instagram allows images, videos and stories to be shared among registered users on said social network. Also, people can make comments or express reactions to all these types of publications to keep in touch with others. For this reason, Instagram is considered a visual social network that has achieved its relevance by adapting to the needs of today's society.
How does it work?
This platform can be used directly from your app or by accessing your main website. You just have to have a registered user in said portal to be able to enjoy the social network and, in this way, have the possibility of keeping in touch with your friends and family. Uploading images and videos is extremely simple, therefore, you would not present any difficulty sharing part of your life with said community.
Characteristics
Instagram is a social network that has hundreds of millions of registered users thanks to its excellent interface and because it has a fairly simple design. There are another variety of characteristics that should be mentioned to check whether or not this platform may be liked or not by a particular person.
Main advantages
Ease of use: Unlike other social networks, Instagram allows you to share all kinds of files and communicate with other people quite comfortably and easily. In this way, this app has specialized in providing an incredible user experience to its users.
It allows you to improve the performance of a business: If you have a business or personal brand, then you can attract more people thanks to this social network. In addition, this platform will allow you to share your content in different sections so that you can get a larger audience and obtain a greater economic benefit.
Customizable profile: You will be able to modify your profile at your convenience to give it a particular style. You will achieve this with videos, images, stories and font styles that you add to it. This will allow your contacts or followers to know more about you and your true personality.
Security: This application allows you to keep your users safe from any threat and helps them keep their personal data safe. Therefore, it will not be difficult to use it as long as the personal data of the account is protected.
Entrepreneurship tool: If you are an artist or want to make your qualities known, you can use this social network to start a particular project. It should be noted that it is a visual platform, which allows users to reveal all their talent and qualities in these areas.
Disadvantages of Instagram
It does not allow uploading all types of content: Instagram only has the property to upload images, videos and stories. Therefore, you will have difficulties if you want to publish a text or if you want to upload another type of content. Even so, this app has other alternatives to make people's work easier.
Access risks: Being a public social network and that can be visible by everyone, there are great risks that malicious people verify your profile and make use of your content. Even so, Instagram has the option to make your profile private to avoid these problems.
File compatibility problems: There are many files that have difficulties when uploaded to the platform, because they do not meet the parameters required by this social network. Therefore, the quality of this content may decrease or various problems may arise when they are being uploaded.
Disadvantages with web version: This social network is intended for portable use or through its app. Therefore, its version in web format presents many difficulties. Thus, you will not be able to access the private chat or post content on your personal profile.
Story
Instagram was launched in October 2010 by Kevin Systrom and Mike Krieger, being designed primarily as a project to develop professional photography. This app was released only in the Apple App Store, therefore, it had various scope restrictions.
In 2011, Instagram began to use hashtags, being a kind of tags that would allow to identify content by categories. Thus, the users of said platform could search for a certain content through these hashtags.
For September 2011, an update of Instagram is generated , which would include the recognized filters and blurs. In addition, an image editor with more tools and the possibility of creating better pictures would be added.
In 2012, the Android version of Instagram was released with more than 1 million downloads in its first 24 hours.
Due to all its success, in April 2012, Facebook decided to acquire this company for a value of 1,000 million dollars. This would mean a radical change in the security and use policies of Instagram.
In 2013, the Instagram Direct function was added , a private messaging service where people from said social network could communicate with each other. The clear reference of all this was the design of Facebook.
For the year 2016, Instagram Stories are added , temporary publications where people could share all kinds of images and videos. Such content would last 24 hours and would allow its users to be connected with their followers.
Currently, Instagram is one of the most used social networks worldwide, with hundreds of millions of users. In this way, its success is indisputable and it seems that it will increase with the passage of time.
Guides on Instagram