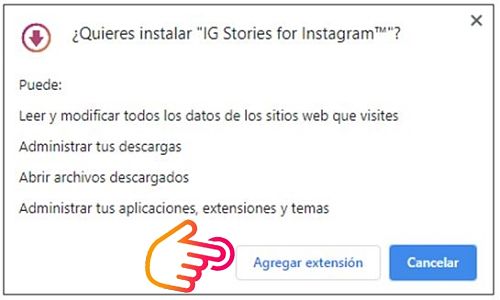 Watching videos on your cell phone is not always an ideal experience, especially if it is for a long time. Therefore, due to the rise of live broadcasts, many of us would like to see them on a bigger screen. Precisely in this post I will show you how to see Instagram live broadcasts from your PC.
With this quarantine thing, now we all have a lot of leisure time at home. Many use this time to do leisure activities such as watching Netflix with friends from a distance or watching live content. There is suddenly a lot more live content to watch, especially on Instagram. Next we will see how to see the Instagram lives from the PC and even on the TV.
View Live Instagram from PC
You can view Instagram live streams from your computer using the Instagram Stories extension in Google Chrome.
The extension has not been developed by Instagram, but by a third party, but it works very well. You must follow these steps to be able to watch live Instagram videos on your computer:
# 1. You must first install it in Chrome, entering its page and clicking the Add to Chrome button .

# 2. Then a small pop-up window will appear in which you must click the Add extension button .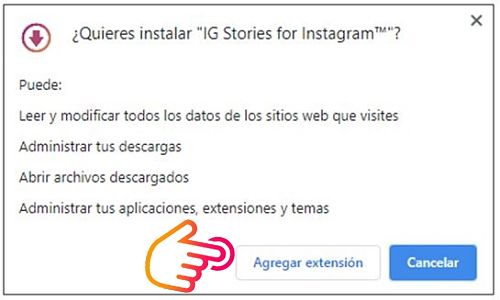 # 3. Once installed, go to the Instagram website and you can see Instagram Stories at the top of the page.
# 4. If someone you follow on Instagram is broadcasting live, their story will appear first. To see the live, just click on it in the same way that you do on your cell phone.
# 5. To view a regular story, you will also need to use the arrows next to each entry to navigate. It will not advance automatically as we are used to.
# 6. If you want, you can also see the Instagram live on a screen even bigger than your computer. You can share the stream to your TV via Chromecast or via Airplay if you have an Apple TV.
Instagram Lives on Computer
As we have seen, it is very easy to watch Instagram live broadcasts from computer and TV. The extension also allows you to download the finished broadcasts, if you wish.
This is a good way to follow the lives on training broadcast live and much more satisfying. It also reduces the risk of accidentally dropping the cell phone and avoids eye fatigue if it is a prolonged live.