Social media
How to watch football matches on facebook live or any type of sport legally? Step by step guide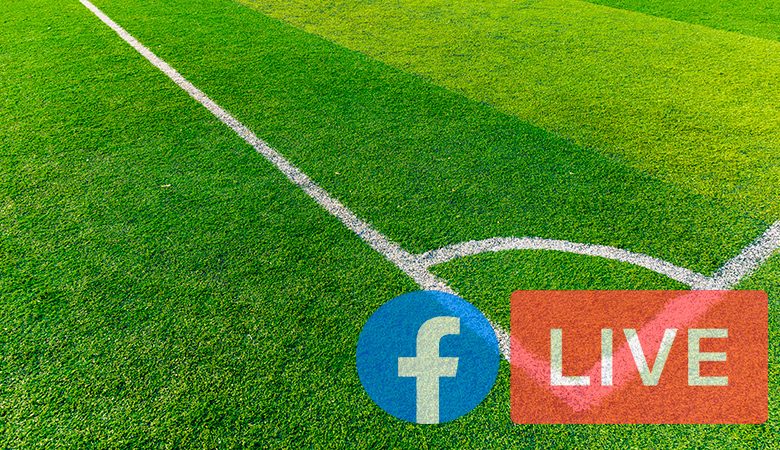 Facebook has become one of the main means of choice for users to broadcast live football matches. You will not only find functions that will help you to better follow the meeting, but you will do it legally.
But this is not all, in addition to not violating copyright, you will also find the best teams from the main world competitions in the comfort of your home.
If you want to know with which leagues you have a Facebook agreement to broadcast matches, you will have to continue reading. We will explain a guide that you must do to access the meetings quickly. Let's get started!
Facebook and sports With which soccer leagues does Facebook have an agreement to broadcast matches on FB Live?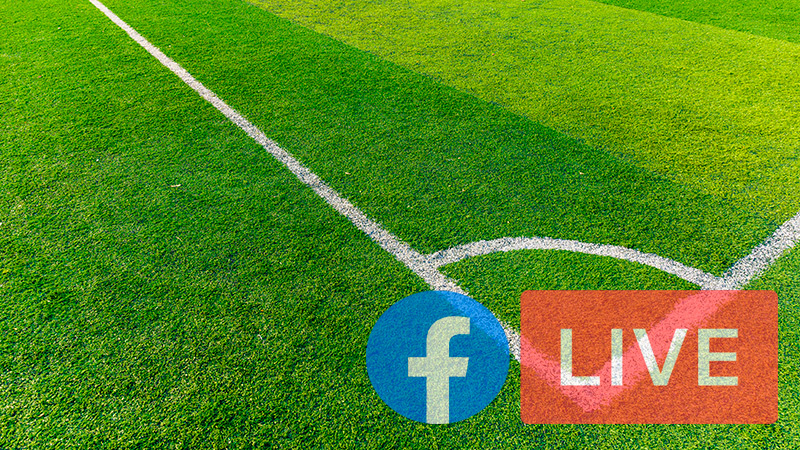 Facebook has long exceeded the expectations of "the typical social network" by winning the hearts of sports fans. For some time now, their Lives or live videos have functioned as a legal and free way to watch games, and we are not only talking about baseball or basketball but also about soccer. Yes, maybe you did not know it yet, but even some Champions League tournaments can be seen for free through this platform.
That's possible thanks to agreements between Zuckerberg's team and the boards of the soccer leagues. For example, years ago an agreement was reached with Univisión Deportes to broadcast MLS (Major League Soccer) matches since it owns the broadcasting rights in Spanish. At least 22 meetings were witnessed in the United States with commentary in English.
Something similar happened with the UEFA Champions League. Surely you remember how in 2018 you could see the European Super Cup from FB Live, this contract with the European Soccer Union was signed to broadcast matches for three consecutive years. Until 2021 (and agreements may be renewed) there will be live access to some of the most important games. So you have to enjoy the tactical plays of the best European teams for a long time, among them will be the long-awaited final, women's football and the super cup.
LaLiga is not far behind among the football allies. Both parties agreed to partner for broadcasts for three consecutive seasons, that is, 380 games. Furthermore, this consensus is exclusive to 7 Asian countries, among which is India, a large emerging market with a taste for football. Gol TV also took part in announcing that only matches of the Spanish and Mexican professional league would be broadcast. These alliances will mark a before and after in streaming soccer content.
We have also noticed it with the Copa Libertadores. This is one of the most celebrated sporting events in South America where the social network continues to get involved with contracts with Conmebol. Once a week, especially on Thursdays, you can connect on their official FB page. With all this, what need is there to follow suspicious links? With the Facebook Live functionality you can watch your favorite sports from your own networks.
Meet the best pages to watch football from the main leagues in the world on Facebook Live Free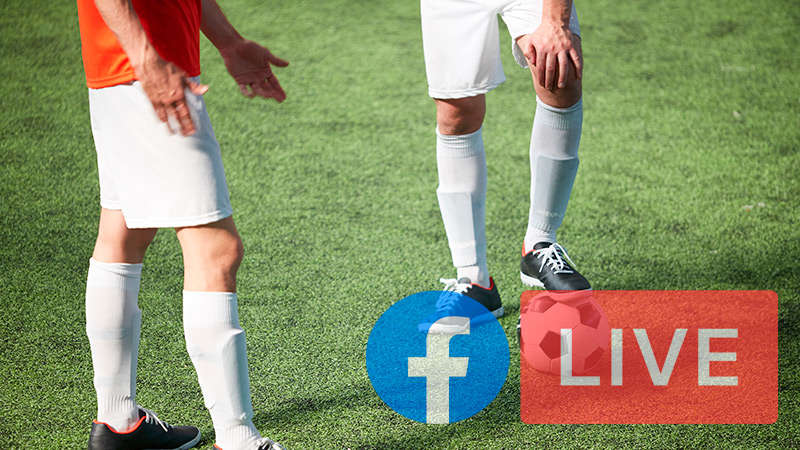 Where do you have to go on Facebook to see the full games for free that we mentioned before? Well, to the official pages of each league within the social network. On occasion, clubs within such leagues or informational programs broadcast related content. Be careful not to choose groups with "pirate" links because in the future you will regret, especially everything that is related to your data and confidential information.
Find out below the best free Facebook Live pages that you can see legally and without paying a penny:
UEFA champions league
From the official website of UEFA FB will present the most popular teams in Europe. Real Madrid, Barcelona, ​​Bayer Munich, Paris Saint-Germain and many others with live matches. This is the main channel to enjoy live Champions League tournaments. Of course, you will have to follow them to be attentive to the news of each game. The real-time broadcasts include top commentators, leaderboards and statistics, you can even see the comments of other viewers and participate too.
The best thing is that in the "Videos" section of the same Fan Page you will find extra content, the people in charge continuously upload the best minutes of the match, interviews, incredible goals and moments that remain in history.
In addition, among the photos you will have percentages, statistics of each player and exclusive classifications. And in the "Events" tab they make sure to date each game so you don't miss a thing. Before following them, make sure they have the FB certification with the official blue check mark, remember that you can still follow the UEFA Europa League.
Barcelona Fc
Do you consider yourself the most loyal supporter of Barça? Well, if you follow them on FB you will be able to see many of their matches in real time, their official page is as "Barcelona FC". This giant exponent of Spanish football broadcasts for free and notifies of scheduled matches.
This is a great incentive for those who cannot join paid streaming platforms. Even for those who become collaborators there are special benefits in the live commentary. You will be able to see Messi in all his splendor executing the best plays, for this you will have to choose the play-by-play coverage tools and post-match reactions, among others.
The league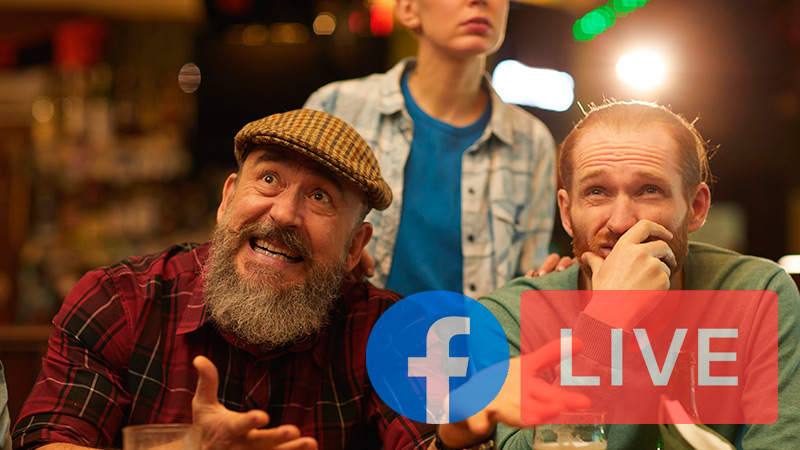 And how can we forget the most famous Spanish soccer league of all? Depending on the country where you are, you will be able to see comments, summaries and top moments. Of course, if you are in one of the selected Asian countries you will be lucky because Facebook will broadcast at least 38 matches with the best of Spain for free.
Barcelona, ​​Real Madrid, Athletic, Seville, Real Betis and Valencia are the teams that you will be following in about 8 countries in Asia. The list of these is Afghanistan, Bangladesh, Bhutan, India, Nepal, Maldives, Sri Lanka and Pakistan . But what if you are not in any of them? You also have good benefits by following LaLiga. From their Fan Page you will see the closest events they are sponsoring. You can even count yourself among the featured fans on their main list.
Conmebol Libertadores
If you are passionate about soccer in South America, you have the Copa Conmebol Libertadores at your disposal . Just follow their page on FB and go to their "Live" tab . So you can see great tournaments from the hand of teams from Brazil, Colombia, Argentina or Chile. Remember that those who become champions in these plays participate in the FIFA World Cup.
So what are you waiting to see them? teams like River de Gallardo, Boca Juniors, Santos or Racing will not take you off the FB. Of course, you have the comfort of being able to see them from your mobile, tablet or PC. And since these streams are offered openly, you will not have to pay more for the number of screens or affiliations.
Spanish Soccer Team (SeFutbol)
From Spain to the world. It is the objective set by the Spanish Soccer Team with continuous live broadcasts. This page is another great team that has integrated very well into the social network to please the fans. When you continue to the page you will see press conferences with players and their training sessions on the field. All in all, you will have the latest news on each participant, lineups and more.
Major League Soccer (MLS)
Another interesting option within the Live Sport is that of the main league of Canada and the United States. Major League Soccer broadcasts very complete overtime of all its games, as expected the comments are in English. Still, for sports connoisseurs it is worth it, if you are not fluent in the language.
You will still find unique trailers, reviews and reactions to the games just finished. Here you will find teams such as the Los Angeles Galaxy, the Toronto Fooball Club or the New England Revolution. So, if you are a true football lover, on this page you will not have time to get bored.
Liga BBVA MX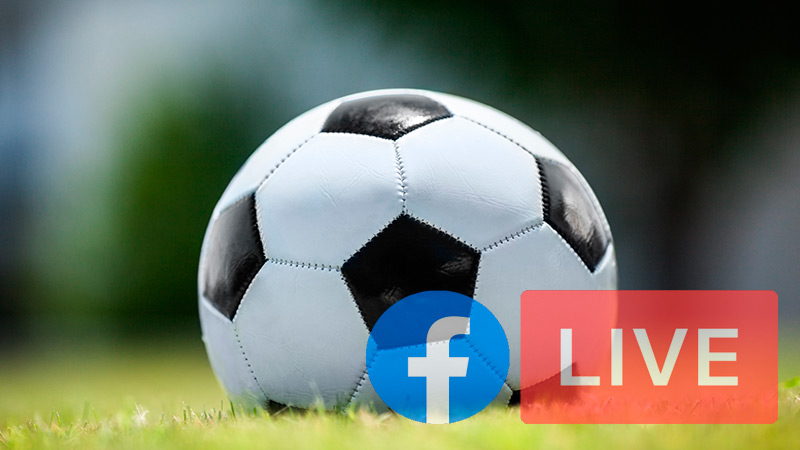 Do you prefer Mexican soccer? Then you have to follow Liga BBVA MX, its live video section captures the best moments of the players. Pumas, León, América or the classic Chivas vs Cruz Azul will feel as if you were on the court.
Among its content you will see the statistics of the best known players, the teams and the cup in general. This page is highly recommended because it is one of the few South American leagues that makes use of the Live functionality . It has more than 7 million followers and the number is increasing every day. As an extra, you have the Liga BBVA MX Femenil.
PSG- Paris Saint-Germain
You could not miss the Fan Page of one of the best current clubs, PSG or Paris Saint Germain is a rival on the court worthy of mention. This French league does not have just one group but an entire page dedicated to sharing content. From the streams in real time you can see the trainings, press conferences and more.
As you know, great legends like Ronaldo, David Beckham or Cavani have passed through PSG. Now is the time to see the new exponents giving their all, players like Kylian Mbappé, Ángel Di María, Thiago Silva or Neymar will take your football passion to the next level. And as if that were not enough, you will have a playlist with the top videos of the seasons.
Liverpool FC – Liverpool Echo
A reliable means of communication to see the latest live news from Liverpool FC is this. Although they have their own website, they have also made a home on FB. From here you have in the comfort of your mobile the opinion of experts on the performance of the England club. Whether they play in the Premier League or are training, you will know before anyone else.
Arsenal
Finally, another winner among the football pages is that of Arsenal. So if you are one of the true fans of European football, this should not be left out of the list. They keep their game content up-to-date, expert opinions and reviews. Of course, you will also have access to photos, groups, events, among others. You have the best of football at your fingertips.
If you have any questions, leave them in the comments, we will answer you as soon as possible, and it will surely be of great help to more members of the community. Thanks!