Social media
How to watch and play videos offline or without an internet connection with YouTube Go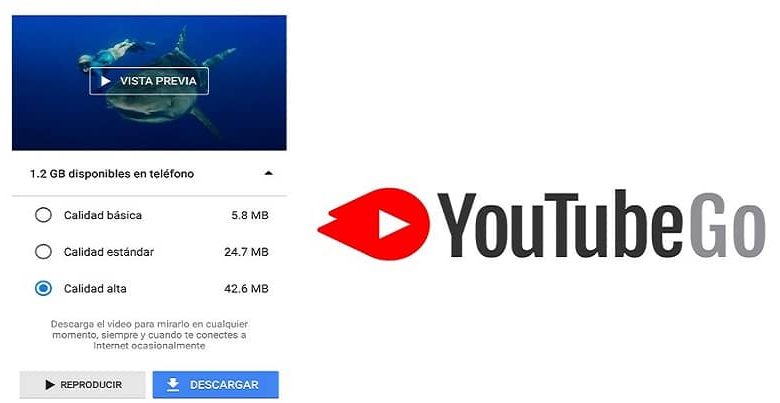 It happens to many of us that while we are on the transport, we look for a way to entertain ourselves, either with a book or watching a video. And in the latter, YouTube, the most widely used audiovisual content platform in the world, offers us a very useful alternative. It is YouTube Go, created by the company itself, with the aim of watching and downloading videos in a simple and comfortable way.
There are many mobile devices today that have this versatile application out of the box, if you don't have it, we will show you how to download it. And if you already have it, but you have not taken advantage of it, we will explain one of the main functions of this application. Yes, we talked about how to watch and play videos offline or without an internet connection with YouTube Go. Let us begin!
How to install YouTube Go
Steps to follow:
You must first go to the app store.
Once the file is downloaded and installed, you are going to log in.
Follow the instructions that the application asks you below.
Accept the terms and conditions and voila! You already have YouTube Go.
If you want to know what other registration and login options with email YouTube has apart from Google email.
YouTube Go has the advantage that even if you have no data or have a poor internet signal, you can watch your favorite videos offline. As well as, if you have little space on your device, it offers a practical solution. Yes, that's right, with a few simple steps you too will be able to use and use these functions as an expert.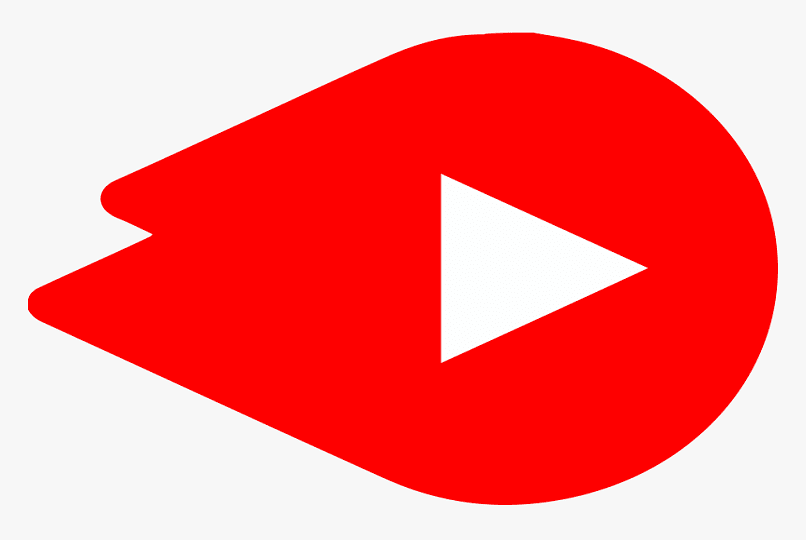 How to watch and play videos offline or without an internet connection with YouTube Go
YouTube Go is created with the intention of adapting to the needs of users with different types of operating system, such as Android. This system, many times for hardware reasons, does not allow the user access to modern applications. This application makes it possible to play and download videos in a lighter, hassle-free way and on low-performance phones.
Download videos and watch offline
Step 1. When you open YouTube Go, on its home page, you can see an interface with some videos, you can choose one of these to download. You can also choose it using the video search engine that appears in a corner, tap on it and place the name of your favorite video.
Step 2. When you click on it, you will notice that a preview of the video opens and shows you its quality: low, basic and high. On the right side, you can also see its weight depending on its quality. On this, keep in mind when choosing your video, that the higher quality and sharpness, the more space it will occupy.
Step 3. Once you choose the quality of the video, you have to click download, wait a few minutes and that's it. To find the downloaded videos, you must go to the home page of the application, and open the download folder, the videos will be there. They will also be stored in the memory of your device.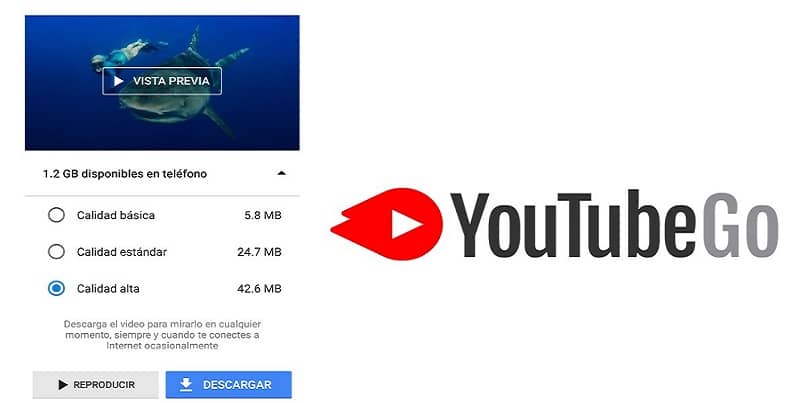 If the download option is not available in the video preview, it's not your phone, calm down! This depends on the copyright of each video and the permissions you give. If this happens, try searching for a video on another channel that posted it and watching it offline on YouTube Go.
Remember that with YouTube it is also possible to watch videos in HD or high definition on YouTube without them getting stuck , and the process is very simple.
With these steps you will be able to watch and download your movies, series, TV shows, instructional videos and more on YouTube Go, easily and conveniently. And so, see them without interruption without an internet connection and, without exhausting your data while you go on transport or do your activities.