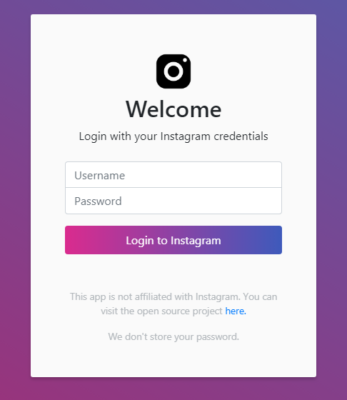 Reading private messages from Instagram on the PC was previously something that seemed impossible, since this option was not available to users. However, thanks to the constant updates of the platform, this little and uncomfortable detail was in the past. So now each user can check their inbox from the computer, whenever they want.
For this, there are different alternatives, either using an Android emulator for PC, through the web version of Instagram, downloading IGdm to the computer or, in the case of users with Windows 10, the application itself for photography lovers. from Microsoft Store. Look carefully at the different shapes available and choose the one that best suits you.
Using an emulator
The emulators Android PC are known today thanks to its incredible functionality. They are programs that allow to "break" the computer system, so that it takes the temporary appearance of a Smartphone. There are many available on the market that you can download for free to your computer, the most popular among them isBlueStacks.
It is installed on the computer, Windows or Mac OS and makes it possible to use exclusive Android applications on the PC. To read your Instagram messages on your computer using an emulator, you must follow these steps:
Download and install BlueStacks on your computer. Take into account the version of the Operating System before doing so.
Download Instagram from the emulator.
Open the app and log into your account, just as you would on your phone.
Go to your Instagram inbox by clicking on the paper plane icon and read your messages.
From the web version
During 2020 Instagram included in its web version, the function of reading and sending DM just as you would from your mobile. Doing so is quite simple and takes only a few steps:
Go to the Instagram website and log into your account with your user details or through Facebook.
Click on the paper plane icon located at the top of the page.
You will appear in a new window where you will have access to all the messages received on Instagram.
Click on the conversation you want to read and it will open automatically.
In this way, you will be able to keep in touch with your followers or friends on Instagram, even if you don't have enough network or credits on your cell phone.
Using Windows 10
Users who have computers with Windows 10 have a superior advantage compared to other versions of the same Operating System. Well, they have at their disposal the direct download of Instagram from the Microsoft Store. To do this, they simply must follow these indications:
Click on this link.
Click on " Get."
If necessary, sign in to your Microsoft account.
Click " Install on my devices."
The download will begin and you must wait while it finishes.
Once you have Instagram on your computer, you must run the application and enter your access data to log in. It should be mentioned that the interface or appearance of this app for PC is very similar to the mobile version, so it will be quite easy for you to access your inbox and read your messages.
Using IGdm
IGdm is an app that is downloaded to the PC and from which you can monitor your DMs on Instagram quickly and effectively. You can get itBy clicking on this link, it is compatible with Linux, Windows and Mac OS, so you can use it on any laptop or desktop you want. As long as your Operating System is compatible with the program.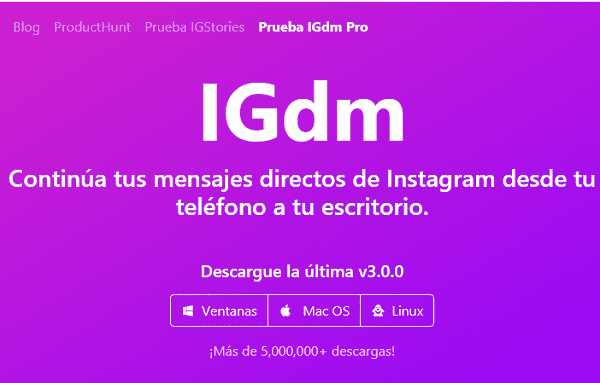 Once you have IGdm on your computer, you just have to start the application and log in with your Instagram account. It is important to mention that you must have 2-step verification disabled, otherwise the program will not be able to run, as it is incompatible with said security system.
On the other hand, you should know that this application only allows access to the Instagram inbox. That is, you will not have access to the platform's Feed.