Social media
How to view a private profile or private Instagram account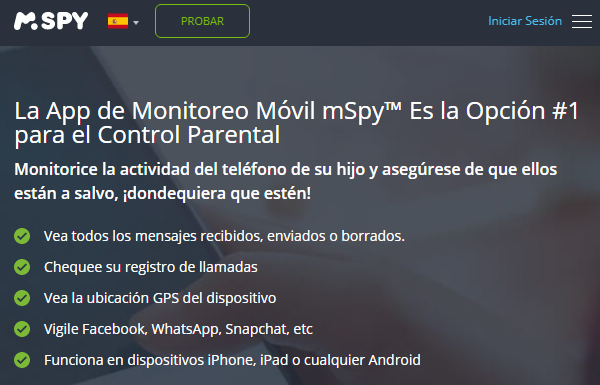 There are several tools that will allow you to see all the photos or videos of a private profile on Instagram. However, people who enable this type of security want to select who they will accept to start viewing all the content on their account. Therefore, if you use other alternatives that are outside the conventional ones to observe the profile of a user in this social network, you will be committing illegal acts.
Instagram is one of the applications that is most used today. In it you can upload photos and videos of your travels or personal experiences, even create a digital commerce or entertainment company. Therefore, in this article you will find how to view a private Instagram account both legally and with tools with spying functions, although always remembering that it is illegal to use external alternatives that may be fraudulent.
From your account
This social network offers the possibility of creating a public account that anyone can access or have a private profile, in which you will choose who will see your content. If you want to see a private profile on Instagram, these are the steps you must take from your personal or professional account :
Log in to Instagram from the official app or by entering itlink.
Go to the profile of the person or account you want to view and press the " Follow " button .
An indicator will appear saying " Pending ", which means that your follower request has been submitted.
Note: Once your request is approved, Instagram will send you a notification indicating that you can now view the photos and videos for that particular account.
From an external account
Another option to consider to view the content of a private account on Instagram is to ask for help from a person who is following the account and has been accepted. In this way you will be able to observe all the photos by showing you the "feed" personally or through screenshots in which you will detail all the publications.
On the other hand, you can also create an additional account and upload entertainment content, be it memes, dances, landscapes, short tutorials, among others. Send the request to the profile that interests you and in this way you will go unnoticed and hide your identity. Similarly, you must wait for the profile in question to accept your request.
Using Facebook
You will be able to see the photos of a private account on Instagram through Facebook if the person has enabled the option to publish the content on this social network. That is, if you have linked the accounts, all the content that you upload to Instagram will also be published on Facebook simultaneously to facilitate the publication of photos and videos.
Therefore, you only have to enter the Facebook of the private account on Instagram. In the photo gallery you will find a specific album and, if you are not sure, you will be able to see all the publications that he has made on Instagram since the account was started. However, there is also the possibility that, if you do not have the person added as a friend in the Facebook account, you will only have access to old photos and publications.
Using private software
The programs that will be mentioned below can only be used if you download them on the cell phone from which you want to observe the content that is published on different social networks such as Instagram, Facebook, Telegram, WhatsApp, among others. In the same way, you will be able to review the messages and archived publications, however, you will have access to all these options if you cancel a monthly subscription.
Spyzie
This tool is one of the most complete to review any content on Instagram or other social networks, be it photos, messages, videos, among others. Its advertising is aimed at parents who want to check the actions that their underage children do on social networks.
It is easy to use and you can download the app for both Android and iOS devices. Once it is installed and configured on the cell phone, Spyzie will remain completely hidden on the Smartphone and you will have access to any activity that is done. To download it, enter your web portal from thislink and choose one of the subscription options.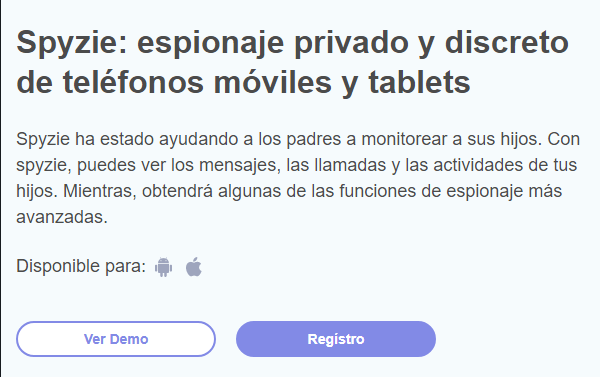 mSpy
This paid software is also consolidated as one of the most complete for monitoring any message or publication that is made on Instagram and other social networks. You will see the browsing histories, the messages sent and received, the photo gallery, etc. It can be installed on Android or iOS phones and requires access to the cell phone to authorize the download and installation.
A Spyzie the like, mSpy will remain imperceptible on the phone, so it will be difficult to identify if you have installed a spy app. Even to remove the app, the phone must be restored to its factory version by previously making the relevant backup copies. Membership can range between 10 and 15 euros and through thislink you can access their website for more information.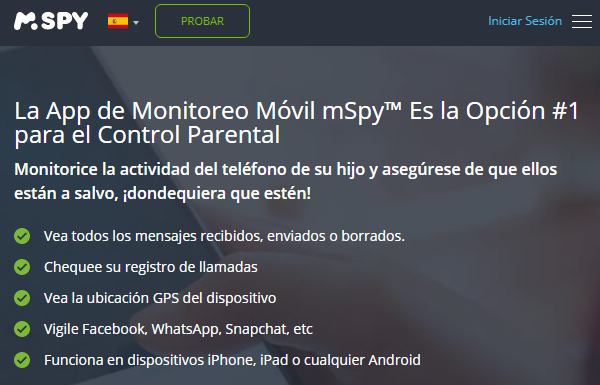 Using applications and web pages
Currently, there is no application that shows a private profile on Instagram. You will only be able to observe the content in a blurred way and applications or web pages such as Instaprivateviewer, Instalooker, Fototryck, and others, only seek to attack your device with computer viruses or malware.
Therefore, it is recommended that you do not download or use any of the apps or web pages that claim to show the photos of a private account on Instagram. Remember that they can have access to your personal information if you enter all the information of your account. In view of this, it is advisable to carry out the procedures described above in order to have legal and problem-free access in the future.
How to strengthen the security of your profile
People can find a way to access your photos even when your profile is private. Therefore, in this section you will see certain tips to strengthen the privacy of your Instagram account in order to prevent anyone from having access to your content:
Do not accept requests from unknown people: carefully review the content of the people who request to be your followers. If you do not know them or if the account does not have any photos, it is recommended that you do not accept them.
Strengthen the privacy of your Facebook account: as you have seen, through your Facebook you can see the photos that you have published on your Instagram account. Therefore, go to the Facebook settings and privatize the content of your profile so that it is only seen by your friends.
Don't put exact locations on your photos – location can help you track a person or identify the places you frequent the most with your friends or family. Therefore, avoid placing exact locations on all photos and videos that you upload to any social network.
Block or report any harassing messages : the messages you receive from accounts that do not follow your profile will not appear in the inbox of your Instagram account, but you will see them as "requests". There you can delete, block or reply to offensive or harassing messages.
In this post we have detailed some options to view a private profile or a private account on Instagram. It is necessary to remember that the use of other alternatives can lead to legal problems, therefore, it is recommended to use the means that have been explained at the beginning of the article. In this way you will avoid conflicts and protect your personal information from application or fraudulent pages.