Today, using the curriculum vitae in the traditional format has taken a back seat when looking for a job. Now professionals have found new ways of looking for a job and one of them is the virtual platforms that exist in the cyber world. That is why this time we will discuss: how to use LinkedIn to search and find employment.
Through these platforms, you will not only make your professional profile known, you will also have the opportunity to come into direct contact with companies. LinkedIn is one of these most popular virtual platforms and used by professionals like you.
How can I search for a job on LinkedIn? Surely you have asked yourself on more than one occasion. Apparently you are on your lucky day, you have just arrived at the right place and this time we will tell you how you can be successful looking for a job for this proforma.
How to look for work without leaving home with LinkedIn
If you had the opportunity to create an account on LinkedIn and you managed to complete a professional profile that attracts the attention of large companies. Then you are ready to look for work through this platform without leaving home.
This process is not complicated, but some details must be taken into account so that you have a greater probability of success when trying it. Well, in order not to go into more details we will tell you the steps you must take and, they are the following:
As it was not expected, first you will locate in a quiet place where no one can distract you inside or outside your home.
Now you must log in to LinkedIn adding the access data where appropriate.

When you have loaded the LinkedIn page you will locate and click on the "Jobs" section.

In the new window you will place yourself in the blank spaces, in the first you will add a keyword related to your profession. That is, if you are a telecommunications technician, you just have to add "Telecommunications".

In the other blank you will add a location, this information will allow you to find companies that are part of the location.
To finish you just have to click on "Search".

As you have just observed, it was not difficult to find a job on LinkedIn from home, you just had to perform the steps mentioned above and that's it.
How to apply for a job on LinkedIn
Now that you know how to look for a job through this platform, now we will explain how you can apply for a job with LinkedIn. So that you do not have problems when trying, we suggest that you do the following steps:
First you must look for a job offer, in a previous section we have explained how to do it.

If you found an offer that has caught your attention, you will click on it.
Now you will be located in the right part of the window and you will click where it says "Request".
It will load a small window where they will ask you for some information related to your personal information.

To continue you must upload your curriculum vitae.
You have the option to check the small box to follow the company you are applying for.
Finish this simple process by clicking on "Send request".

You will not always perform the same steps to apply for a job on LinkedIn, sometimes you will have to perform more steps as companies request more information related to your professional profile.
How to use LinkedIn Job Search to find a job
Do you know what LinkedIn Job Search is? Well, we will try to be as brief as possible to explain to you, it is a LinkedIn mobile application focused solely on job search. (We are not referring to the LinkedIn App, the general LinkedIn App)
How LinkedIn Job Search works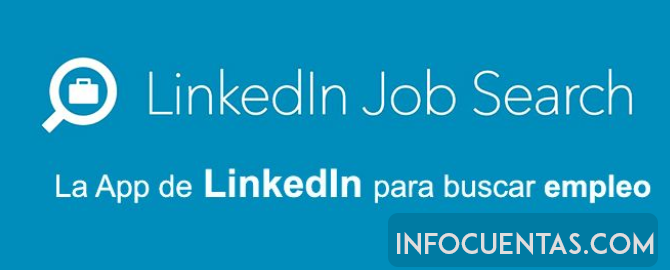 This novel application works in two ways:
First, you have the opportunity to configure your job search preferences based on the following:
Sectors that interest you.
Types of companies.
Number of workers.
Location of the company.
Second, it allows you to search for jobs using keywords.
What does LinkedIn Job Search offer?
Using this application is not complicated, it is even highly recommended to have it on your mobile device since it offers you the following:
Search jobs by job title and location.
Suggestions for job offers based on the type of search you have done.
Notification of a new job offer related to your profession.
Apply for a job quickly and safely.
It guarantees absolute privacy and does not compromise your contacts about your job search.
Don't waste any more time and download LinkedIn Job Search on your mobile device, with this app you are just one step away from getting the job you've been looking for so much.
Tips for job hunting on LinkedIn
Now that you know how to use LinkedIn to search for a job on this platform, you learned how to use the correct keywords to search for a job. Well, there are still many things that you should take into account so that you will be successful when you go to try.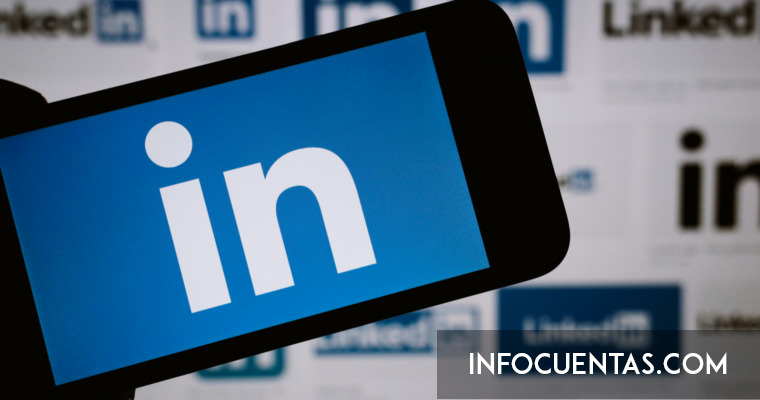 Here are some tips for looking for a job on LinkedIn. So pay close attention and if you think it is necessary they can take note and, they are the following:
Put negative thoughts aside
"I'm too old, I think I'm not ready, I lack more knowledge" Those kinds of negative thoughts should be put aside if you want to get a job on LinkedIn. This happens a lot, which is why some people are not successful when looking for work.
You lose nothing if you run the risk of being rejected when applying for a job through LinkedIn.
Work is outside and not on LinkedIn
Do not forget that LinkedIn is only the means to look for a job. The main objective of this tool is based on the active search for employment. In other words, it works as a showcase to reveal your maximum potential to companies.
Be very patient and try hard
Were you rejected once, twice, or three times? Do not be discouraged, it will not be the first or the last time you go through the same thing, therefore, you must be very patient and be optimistic even in the worst situation you find yourself.
Your profile must be oriented to your goals
As if it were a CV, your profile on LinkedIn will be like a cover letter in front of the companies where you want to work. Therefore, it is important that the information within your profile is related to your main objectives as a professional.
Your professional profile must be clear and precise
If you managed to complete your profile, check that it has objectivity. Look at your profile as if you were someone else and ask yourself if you would be willing to hire him. If the answer is a resounding "No", you have no choice but to improve it.
Build a network of contacts
This point is very important if you plan to learn how to use LinkedIn to search for work. Therefore, you must find a way to build a network of contacts. We recommend that your contacts be part of: headhunters, recruitment companies, professionals from the companies where you want to work.
Conclusions about job search on LinkedIn
As we mentioned earlier, LinkedIn works as a powerful job search tool. You just have to know a few tricks so you can use it properly and positions like a professional for companies to take you into account.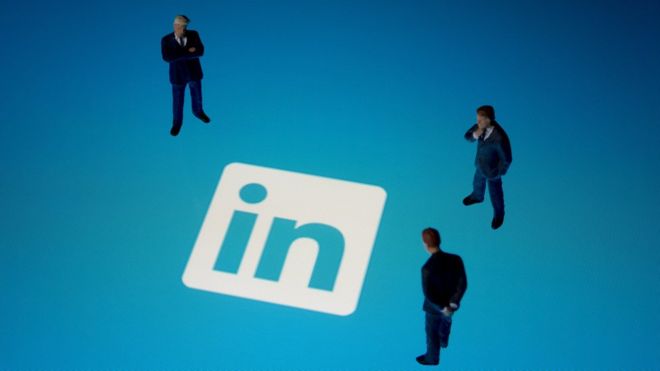 Therefore, it is important that you take care of your professional profile, make many contacts and be able to take advantage of the opportunities that arise. It is not advisable to apply for a job quickly, you must prepare well, relate to your environment, demonstrate that you are suitable for any job offer and that you have the necessary knowledge for any job.
Finding a job these days is not easy, but thanks to this powerful tool, your chances of having that job you always wanted can come true, following the tips on how to use LinkedIn to find and find a job.