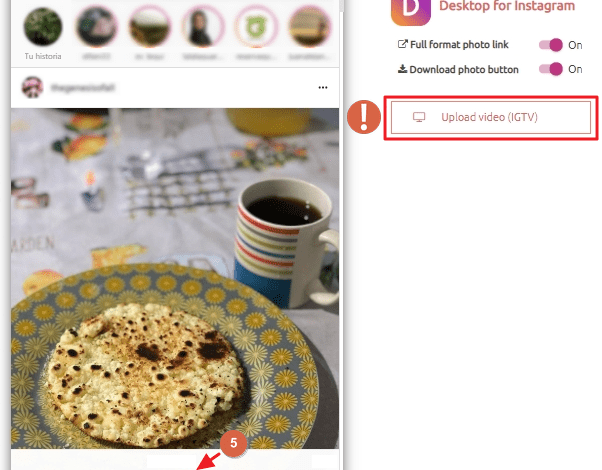 Instagram is one of the most popular and important social networks of these times, not only for socializing or building a personal brand, but it has also become the perfect paradise for e-commerce and the sales window for entrepreneurs.
Perhaps what is so attractive about its system is that it is very intuitive and all its functions are well identified, but if you want to learn how to upload photos or videos to Instagram from a desktop computer or with a cell phone, then we will explain it to you step per step.
Upload photos or videos from PC
We have all asked Instagram to allow us to share images and videos from the PC, something that until now has not been possible. But since users are always looking for the ways, there are some workarounds to use such as:
Using an extension for Google Chrome
Because Instagram already lets us load images from the browser of cell phones and tablets, with this extension we can trick it into believing that the computer is a phone and for this you have to download an extension called Desktop for Instagram.
Easy to use and without much protocol, after installing it an icon will appear next to the address bar (where you write the URL or link of any page). You just have to open it and it will change the server for a mobile one.
Go to the Chrome Web Store and look for the " Desktop for Instagram " extension . You can also download it directly from here.
Install the extension by clicking on [Add to Chrome]. After it is ready, the icon will appear on the taskbar.
Login to instagram.com with your account from the browser and click on the icon on Desktop for Instagram, on the right end of the top bar.

The start of Instagram will appear as if you were accessing from a cell phone.
Click on the button in the center [+].


Find the image or video on your computer and click [Next].
Write the caption, add emojis and the location and click on [Publish].
Clever! You can also upload longer stories and videos to IgTV.
Download the Instagram extension for Google Chrome: