Social media
How to unfollow everyone on Instagram with an iOS app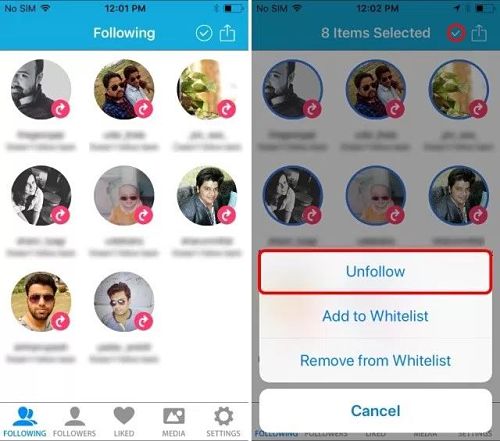 You may be following many users who no longer interest you, but you don't want to waste time unfollowing one by one. Luckily, there are apps in the App Store that will allow you to massively unfollow. Below I will show you how you can unfollow everyone on Instagram in just a few clicks.
If your profile is full of users that you no longer want to follow, in this post I will help you make a massive unfollow. Although the official applications are very good, they do not offer an option to unfollow several people at the same time. They force you to do it with each user individually, so it can take time when there are many people. That is why I recommend using an app to unfollow many people on Instagram in just a few clicks on iPhone.
How to unfollow everyone on Instagram with an app
One of the best app to unfollow on Instagram is InstaClean or Cleaner for Ins, and for this we have focused this entry
Download the Cleaner for Ins app from here on the App Store and launch it.
When it opens, enter your Instagram credentials in the respective text boxes and click Login to continue.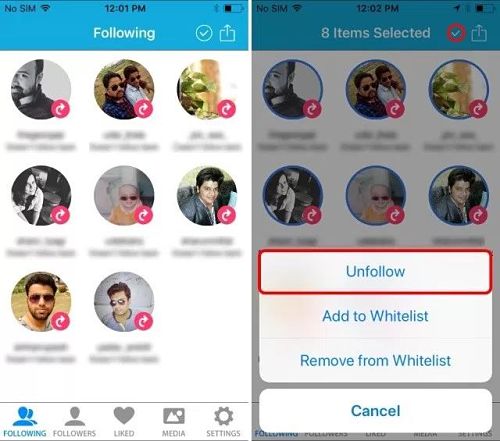 Within the application, a list of users that you are following will appear. You just have to select each person you want to unfollow, for which you have to press their profile icon. When you finish your selection, click the "check" icon in the upper right to open the options menu. Select " Unfollow " from the list of options.
Now the application will ask you for confirmation. You must press " Unfollow " to continue.
The application will continue to unfollow all selected users of your Instagram account. When it is done, it will present you with a list of users you still follow.
The application works well, but we must be clear about the fact that in its free version, it is limited to only 50 actions. To unlock more actions, you will have to buy the application which will cost you a one-time fee of $ 2.99.
Massively stop following
If your feed is full of people you don't want to follow anymore, selecting each one individually can be a very tedious task. Therefore, the Cleaner for Ins application for iOS can be useful to help you unfollow users en masse on Instagram.